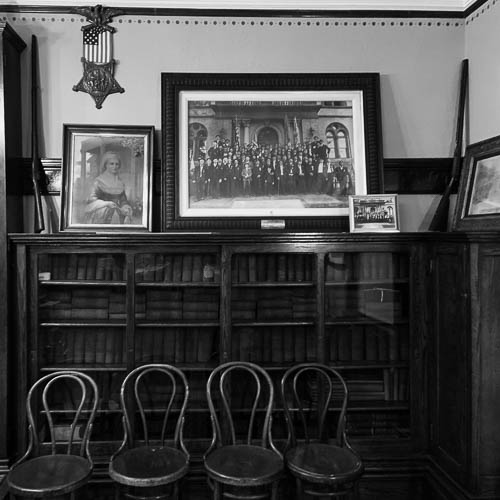 Andrew Carnegie endowed the Andrew Carnegie Free Library & Music Hall in Carnegie, Pennsylvania, in 1901.
In 1906, the Captain Thomas Espy Post No. 153 of the Grand Army of the Republic (GAR) established a meeting room on the second floor. The GAR was a fraternal organization open to honorably discharged Union soldiers, sailors, or marines of the American Civil War.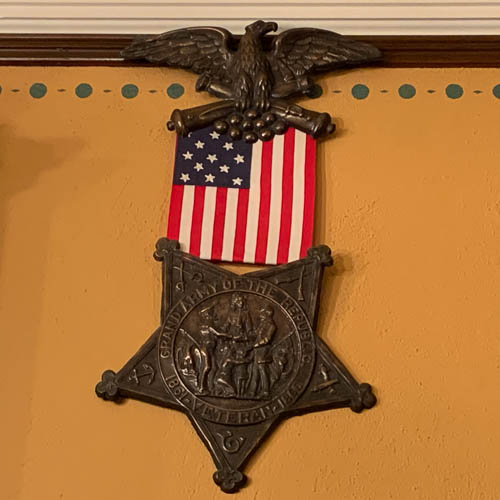 After the final member of this GAR post died in the 1930's, somebody locked up this room with the GAR's Civil War collection – its library, flags, etc. – inside the room. The room stayed locked for the next 50 years. The room became a time capsule.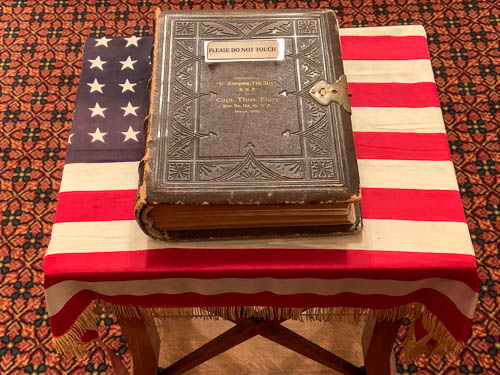 The room suffered water damage and deterioration. Preservationists restored the room into a Civil War museum – the Civil War Room – in 2010.
Volunteers open the museum to the public during limited hours. They opened it for viewing the night of Marie Benedict's talk on Carnegie's Maid.