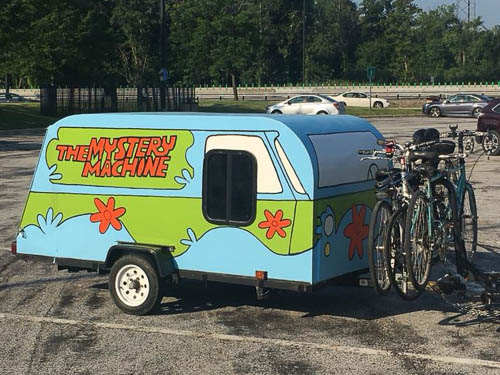 Have you ever been to Livermore PA?
Me neither. No (living) people reside there now, and most of the town is under the Conemaugh River.
Livermore is (was?) near Blairsville and Saltsburg.  In the 1950's, the US Army Corps of Engineers built the Conemaugh Dam on the Conemaugh River. This created the Conemaugh Lake and flooded Livermore. The town's cemetery remains above the river bank.
However, I learned some urban legends about Livermore from a national podcast. I learned about the internet rumor that the town remains flooded from the Johnstown Flood of 1889. That a witch and a ghost train haunt the former town and its cemetery. That on at least one website, thrill-seekers document their trespassing adventures to Livermore.
Also, that at least one group of real-life midnight visitors to the Livermore Cemetery ended up running for their lives from a very real threat.
Here's the the podcast:
Tales of Terror Vol. 8 from "The Dirtbag Diaries. "
"The Dirtbag Diaries" is podcast about real life outdoor adventures all around the globe. Every year for Halloween, they do a scary story episode. These Halloween stories are all still outdoor adventures. However, in each of the Halloween stories, the narrator ends up terrified (and or fighting for survival) in the course of said adventure. Volume 8, the episode for 2017, was the best yet.
Tales of Terror Vol. 8 includes five stories. The other four stories in Tales of Terror Vol. 8 are also fun to hear. However, the very first story in the episode is the Livermore ghost town episode.
I downloaded both of these from iTunes, but I'm linking here to each podcast's actual website.