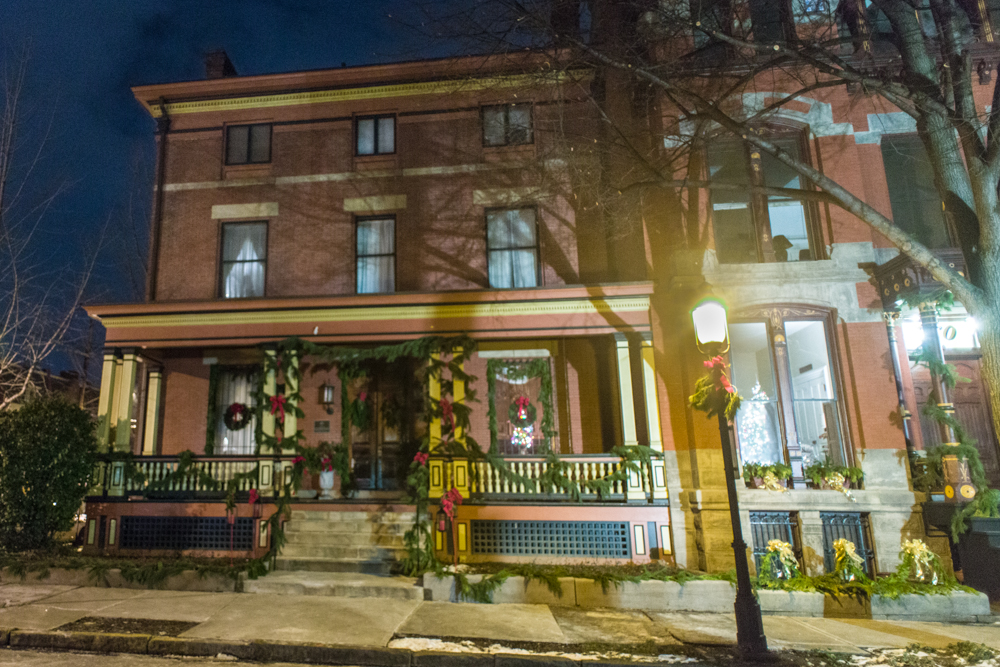 Mary Roberts Rinehart grew up on Pittsburgh's North Side. She wrote her first novel, The Circular Staircase, in the North Side house pictured at the top of this blog post. (MRR's old neighborhood now markets itself as Allegheny West and it sits behind Heinz Field. Heinz Field is where the Pittsburgh Steelers play.)
(My father-in-law, Dennis Woytek, took this photo when we toured this house on the Old Allegheny Victorian Christmas House Tour several years ago.)
Now, here's the thing: I don't positively know which house actually inspired The Circular Staircase. This novel takes place at a summer home in the countryside.
Now, I have a copy of History of Old Allegheny Township, Westmoreland County, Pennsylvania, From Prehistoric Times to c. 1876 by Rev. Reid W. Stewart, Ph.D., self-published in 2005. Stewart claims that this house which inspired The Circular Staircase "stood toward the southern end of River Forest Golf Course in Allegheny Township." (This is near Freeport, PA.)
Stewart claims that Duncan Karns built this mansion in the 1870's but that he lost his fortune in oil speculation. Finally, he claims that Mary Roberts Rinehart visited the house before it burned down.