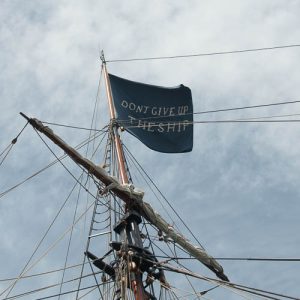 Last month, I promised to blog about these tall ships:
1.) The U.S. Brig Niagara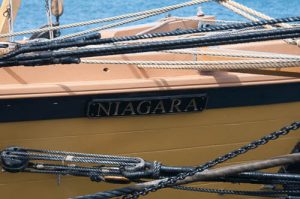 The U.S. Brig Niagara "resides" in Pennsylvania: The Niagara's home port is Erie, PA.
However, one morning in July 2016 I watched the Niagara cruise past the house that my family rented in St. Ignace, Michigan. The ship docked in the bay, surrounded by St. Ignace.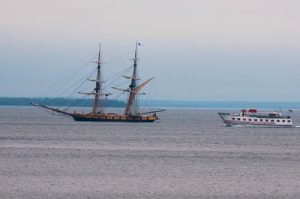 My husband and I walked to the dock for "Niagara at Lake Huron" photos.
We already had in our possession "Niagara at Lake Erie" photos.
You see, in fall 2015 we sat at the North Pier at Presque Isle State Park (in Erie, PA) to watch boats. The Niagara sailed off of Lake Erie toward its home dock. It sailed past us. Under FULL sail. See my below photo from Erie: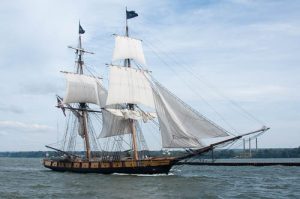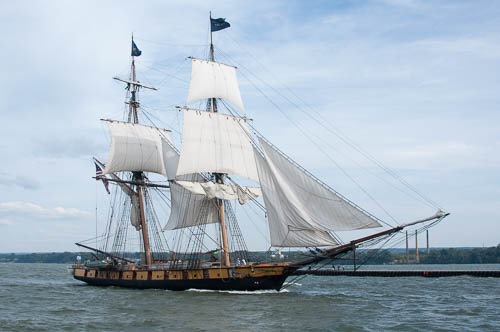 2.) The S/V Peacemaker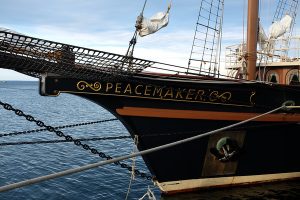 See here for Jonathan's story about his experience on the Peacemaker. My husband might have sailed away as a community's ship crew that afternoon!
3.) Le Griffon, A Ghost Story
This history of New Kensington, Pennsylvania notes that the explorer René-Robert Cavelier, Sieur de La Salle boated down the Allegheny River. He traveled past the future site of Parnassus. Presumably toward the river confluence that we now call "Pittsburgh."
La Salle journeyed on several boats in his travels. In the 1679, La Salle took off from his ship Le Griffon on Lake Michigan's Green Bay.
After La Salle left Le Griffon, his crew mutinied. The ship disappeared on Lake Michigan.
To my knowledge, the ship's whereabouts remain a mystery.
Folklore claims that Le Griffon still sails as a ghost ship.
La Salle himself perished in a mutiny and ambush in Texas in 1687.
What is your favorite tall ship?