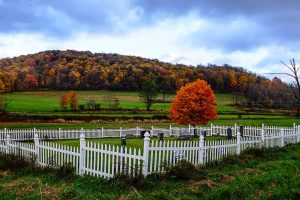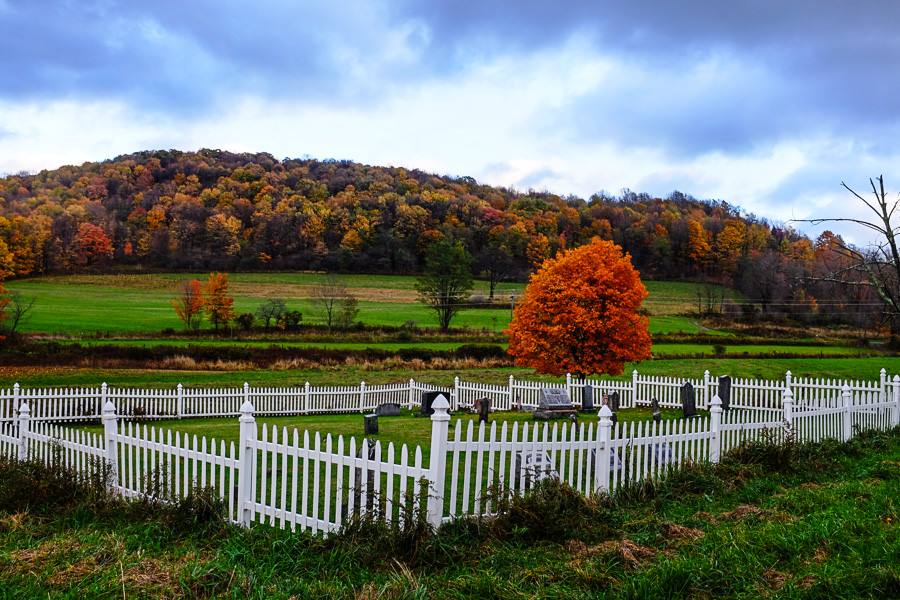 This is the Peck Family Cemetery. It dates back to the mid- 1800's.
You can view this cemetery from the highway between the true high point of Mount Davis and Deer Valley YMCA Camp.
Mount Davis is the highest point in Pennsylvania. It sits in Somerset County. The true high point sits about 10 miles from the border with Maryland.  (Yes, Mount Davis belongs to the Laurel Highlands. Yes, Mount Davis is slightly north of the Mason-Dixon line.)
Deer Valley YMCA Camp actually owns the land upon which this cemetery sits. They maintain the cemetery.
If you plan to visit Mount Davis, please watch your speed. The highway leading up to the true high point passes a sizable number of Amish and non-Amish farms. Depending on the day and time of your visit, you may encounter a high volume of horse and buggy traffic. For instance, my last visit to the top of Mount Davis occurred on a Sunday. We passed several farms that had multiple buggies parked in front, and we also shared the road with buggies in both directions.