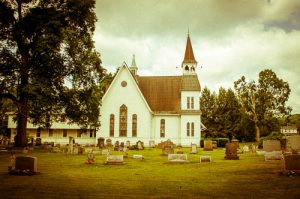 Local history buffs are in the planning stages of organizing a historical society for Arnold, Lower Burrell, New Kensington, and Upper Burrell.
I wasn't able to attend the first meeting this month, but I will be keeping an eye open for the group's upcoming events.
In the meantime, if you're interested in New Kensington history, here's a redux from my older blog:
I live in the Parnassus section of New Kensington. Parnassus is older than New Kensington. It sits along the Allegheny River. It existed as its own place until New Kensington annexed it in the 20th century.
A few years ago, I googled combinations of "Parnassus" and "history" and "Pennsylvania." I found this link to a Chicago Tribune reprint of a New York Times article that Jeffrey Simpson wrote in 1996 about his family's experience in Parnassus, Pennsylvania.
I posted the link to a Facebook group about local history.
Somebody on the Facebook group responded to the effect of "Oh, yeah, we already know about that article. Jeffrey Simpson wrote a whole book about Parnassus back in 1996. It's titled American Elegy: A Family Memoir."
So, I found American Elegy: A Family Memoir on Amazon. It's out of print now. I bought a used copy pretty inexpensively.
As the title promises, this is a family memoir.
About half of the story takes place in Parnassus, within walking distance from my own current house. The rest takes place at a farm about ten or so miles outside of Parnassus, or else in an upscale suburb on the opposite side of Pittsburgh.
The author changed the names of his relatives and also the names of some of the places. However, I figured out the actual places whose names he changed. Also, he kept the actual names for still other places. (For instance, he kept the name "Parnassus." I posted at the top a photo of a church that the book actually mentions.)
I found a Pittsburgh-area newspaper article, archived online, that referenced American Elegy. The article listed some of the "real" names of the family members from the memoir. Armed with this information, my husband and I researched the people and places mentioned in the book. For instance, American Elegy references a farm and cottage that was the author's "family seat" for about two hundred years.  Since Westmoreland County's property records are online, my husband figured out the location of the old farm – and also the cottage, which still stands.
We actually drive past this farmhouse every time we visit my own family. Each time, I say, "There's the American Elegy cottage."
Drop me a line if you want to discuss the book or the research that my husband and I did on the book.