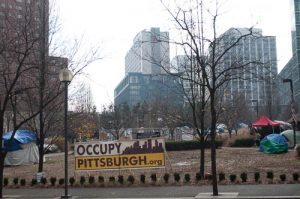 One morning in December 2011, I took a break from my (financial services) office job in downtown Pittsburgh.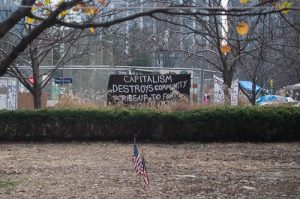 I walked several blocks to Mellon Green.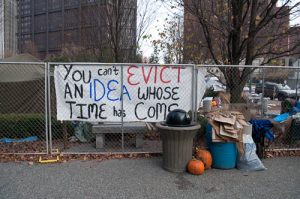 The Occupy Pittsburgh protests resulted in a Mellon Green encampment from October 2011 – February 2012.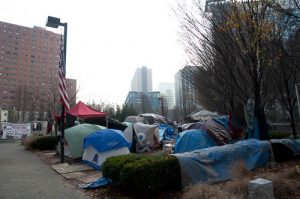 I read about the movement in our local media outlets.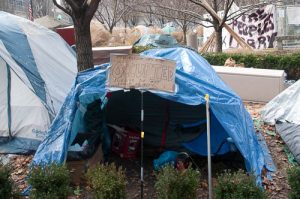 I wanted to see the Occupy Pittsburgh encampment for myself. So, I did just that.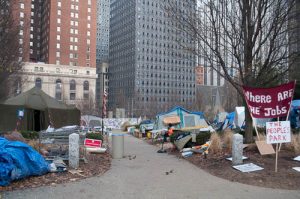 I personally visited the encampment only this one time. I spoke to nobody at the encampment. To be honest, I didn't encounter anybody to whom I could speak.
I assumed that everybody who "lived" in the encampment were at their own jobs.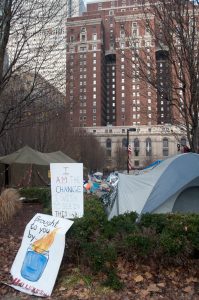 I left after about fifteen minutes and returned to my own job.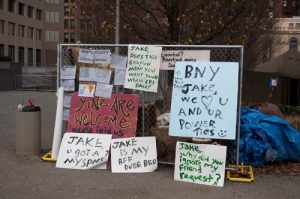 I share the photos now only as an item of "remember when" interest.