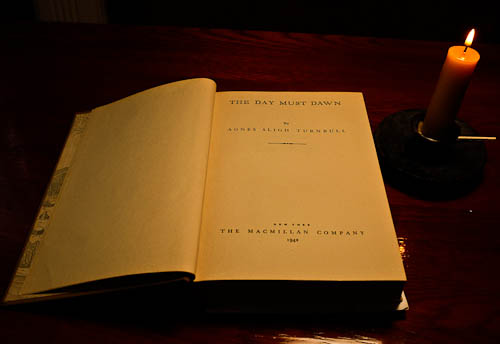 I just listened Season 1 of Aaron Mahnke's newest podcast: Unobscured.
(I previously blogged about Aaron Mahnke's Lore podcast.)
Each season of Unobscured will explore a different topic. Season 1 covered the Salem witch trials. Season 1 finished a few days ago with episode 12.
In Episode 11, titled Floundering, I learned this: Laura Ingalls Wilder's ancestor Edmund Ingalls settled Massachusetts very early in its history. In the 1690's during the Salem witch trials, the Puritans accused another Ingalls family member, Martha Ingalls Allen Carrier, of witchcraft. The Puritans hung this Ingalls relative. The Puritans accused several other Ingalls family members of witchcraft as well.
Laura Ingalls Wilder wrote the Little House books in the early 1900's, including Little House on the Prairie. Through her Little House stories, Wilder fictionalized her childhood in the midwest in the 1800's.
I grew up reading Wilder's books.
Want some more random trivia?
Did you have to read The Scarlet Letter by Nathaniel Hawthorne in your high school English class? Well, Hawthorne grew up in the town of his birth: Salem, Massachusetts. Hawthorne's ancestors include a Salem witch judge: John Hathorne. (Somebody – perhaps Nathaniel Hawthorne – added a "w" to the family name.)
What random trivia do you like to share about the Salem witch trials?