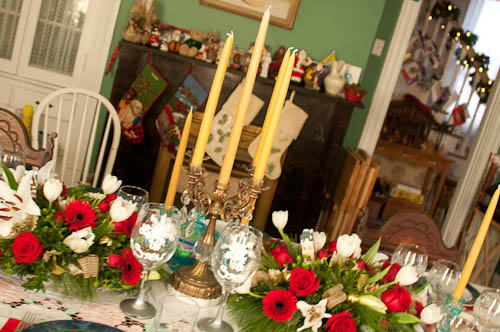 Merry Christmas!
I hope to offer you a content shake-up in 2019.
Here's how everything started:
In fall 2014, two of my sisters tried to tell me about how much they enjoyed listening to podcasts. By December 2014, my sister E.R. convinced me to download Season #1 of Serial, just as it ended. I listened to the entire season during the week between Christmas and New Year's.
With my Serial craving still growling, I searched for more quality podcasts. I listened to podcasts as I commuted, finished housework, waited for appointments, etc.
I compiled lists of the things that any podcast MUST have in order for me to completely listen to it. I actively searched out podcasts on specific subject matter.
I complained to my husband, Jonathan, that I couldn't find enough podcasts dedicated to the topics that really interested me. Namely: the history and lore of Western Pennsylvania. The land between the Susquehanna River to Ohio.
(I found a super podcast that I adore about the "coiled" history of the Philadelphia metro area. Yes, this particular podcast does on occasion cover legends from Sheetz / Steelers country. But not often enough to satisfy my craving.)
Why the distance between the Susquehanna and Ohio, you ask? Well, my mom's family lived for decades in Pittsburgh and part of my dad's family lived in Western PA and Ohio since the American Revolution. I was born almost directly across the Susquehanna River from Harrisburg. So, the western half of PA (Sheetz / Steelers country) is my home.
Jonathan (and also his dad, Dennis) told me several times that if I wanted a podcast on this specific topic, then I should create it.
I finally agreed.
Jonathan gave me podcasting equipment for Christmas.
I don't expect to produce an awesome, or even listen-able, podcast on my very first try. I will create garbage.
Then I will try again.
After all, I published my first blog post decades after I learned how to read and write.
However, I expect to drop a podcast episode before 2019 ends.
So watch out.
Now I have some questions for you:
What topics do you want me to cover?
What are your favorite podcasts?
What will you accomplish in 2019?