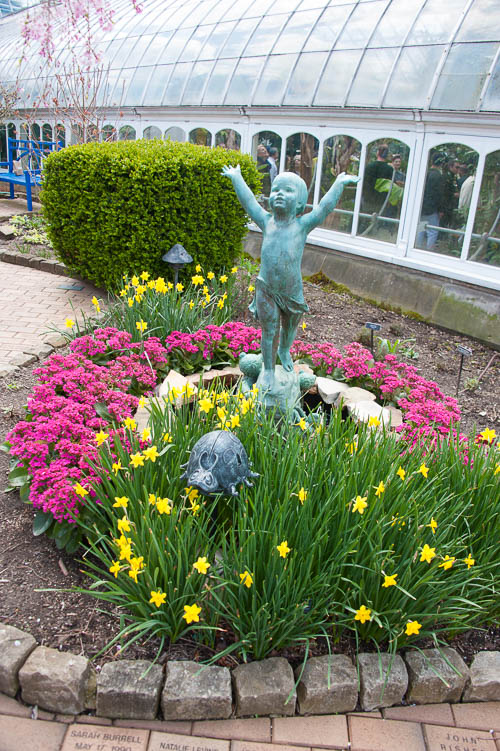 Several of my sisters and sisters-in-law have young kids. I wrote this blog post primarily for them and for families like theirs.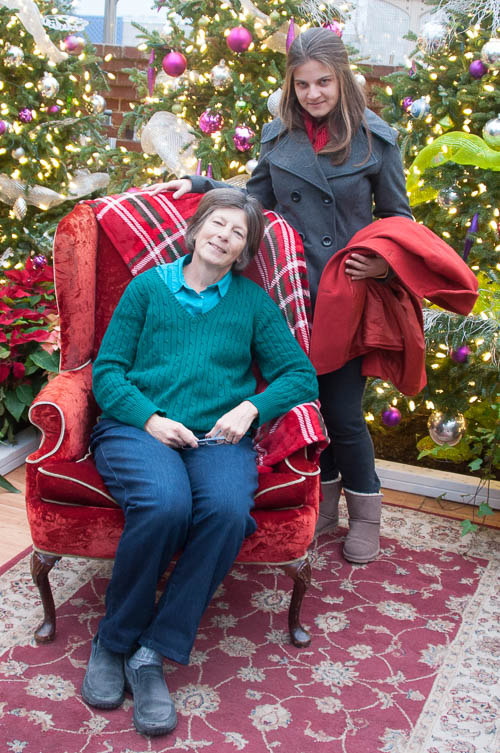 Jonathan and I subscribed to a membership at Phipps Conservatory and Botanical Gardens in Pittsburgh for the past several years. If you multiply the number of times that we visit Phipps each year by the admission price without a membership, you arrive at a figure higher than what we actually pay each year for our membership. So, we get our money's worth for the membership fee.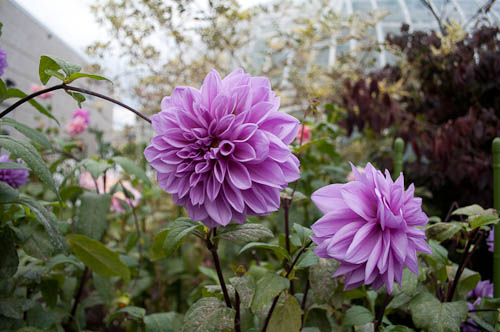 That being said, here's a few things to keep in mind when you take your family to visit Phipps:
1.) Schedule your event ahead of time, and be mindful of "peak times."
This year, Phipps instituted mandatory timed ticketing for its Winter Flower Show.
Before you visit the Winter Flower Show, you MUST obtain timed tickets on Phipps' website.
Keep in mind that one of the Winter Flower Show's big attractions is the outdoor light show, so many visitors will want to be at the conservatory while it is dark outside.
Jonathan and I paid our very first visit using timed tickets last week. We obtained our tickets for 8:30 Thursday evening, two days after Christmas.
We found a parking space after searching for about half an hour.
We walked into Phipps' lobby. An employee directed us to a line.
A patron behind us asked an employee for directions to the "separate line" for members. The employee replied that there was only one line.
I heard this patron get into line a bit behind me. Since the line bended several times, I heard this patron grumble that there was only one line. I heard the patron complain that she recently wrote a check for $1,000 to Phipps. She said that when she got home she was going to destroy the check.
We stood in line for 15 or 20 minutes, and then the employees admitted Jonathan and me to the Winter Flower Show.
I found the Winter Flower Show extremely busy. However, we did attend it two days after Christmas, during the evening light show.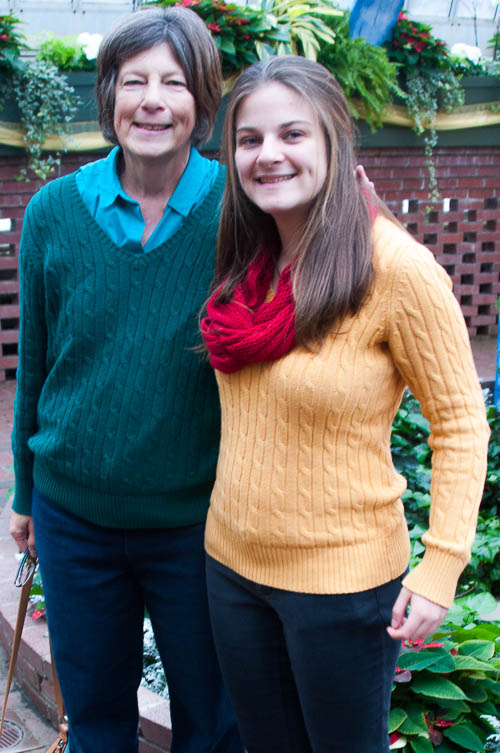 Let me tell you about the one time – in 2014 – that we drove to Pittsburgh with our family with the intention of visiting Phipps and then didn't even get out of our cars. Keep in mind that Phipps didn't offer or require timed ticketing in 2014.
In 2014, we tried to visit Phipps' on the day after Christmas.
We should have known better.
December 26 fell on a Friday. We had out-of-town relatives in New Kensington for the long weekend. We loaded those out-of-town relatives as well as the rest of the extended family into several cars. We attempted to take a total of 9 family to Phipps. We should have realized that everybody else in Greater Pittsburgh had the exact same idea.
Jon and I accept that the conservatory gets very busy at certain times of the year. People show up during the evening hours of Phipp's Winter Flower Show just to see the outdoor light exhibit. Phipps' even put the following warning on their website:
Holidays have long been a favorite time to visit Phipps. Many families hold special events at Phipps, and holiday celebrations offer a chance to relive memories. Plan ahead, as some holidays can be among our busiest visitor days.
However, we absolutely did not expect Phipps to be as crowded and busy as it was on the evening of December 26, 2014. When we got there at 7 p.m., valet-parked cars filled their entire front lawn. The line just to get into the main entrance stretched from the entrance to the street, about 50 feet away. I wish that I had a photo of this. We never saw the place even remotely this busy before, even when we went there to see the Dale Chiluly glass show several years ago.
I should mention here that our group included a toddler who was going to be awake past his bedtime. Yeah, the night suddenly seemed less and less fun.
So . . . . . we decided to punt on our plans to tour Phipps. We drove around various neighborhoods to look at Christmas lights instead.
This story ended well for me because Jon and I went back to Phipps two nights later. The Sunday after Christmas was much less crowded at Phipps than was the Friday after Christmas. I watched two random marriage proposals and heard a bunch of screaming and clapping from a third proposal.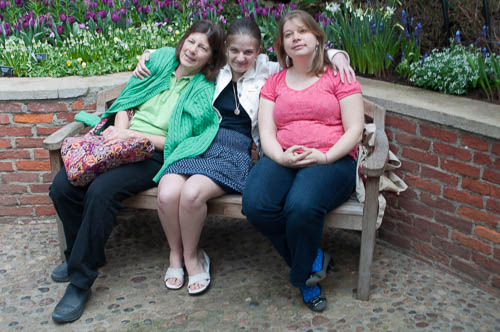 2.) Be aware of the parking situation.
Phipps Conservatory sits squarely in Oakland neighborhood of Pittsburgh. Visitors can walk to Phipps Conservatory from the University of Pittsburgh, the Carnegie Library, the Carnegie Museum, Carnegie Mellon University. As a result, even though Phipps has its own very small parking lot, many Phipps visitors have to compete for parking spots with several other institutions.
In my opinion, if you visit Phipps during a peak time, it's usually a pain to park there. Heck, it's often a pain to park at Phipps during non-peak hours if school is in session at Carnegie Mellon and Pitt.
Phipps offers valet parking for a $10 flat rate during selected shows on selected times and dates. I have never used the valet parking. However, the valet parking was not actually offered during many of my past Phipps visits.
Usually, Jonathan just drives around for 20 minutes or so until we see a space open up.
On more than one visit, we actually parked along Schenley Plaza and then we walked across the Schenley Bridge (over Panther Hollow) to the grounds of Phipps. Quite a walk, considering that we then had to walk through Phipps' facility!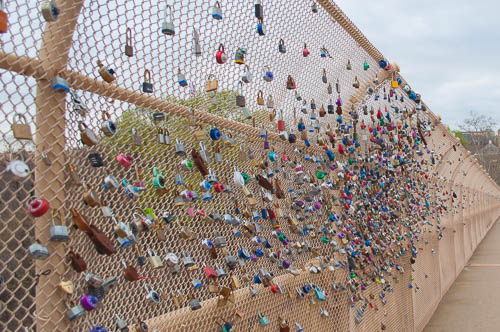 I visited Longwood Gardens in Eastern PA once, and I liked the parking options there much better. (To be honest, my visit at Longwood Gardens also involved a lengthy walk.)
3.) Take note of the dates for exhibits that your family would enjoy.
Phipps' exhibits include a Garden Railroad for specific shows. However, if you want to make sure that the Garden Railroad is open for your visit, check the website.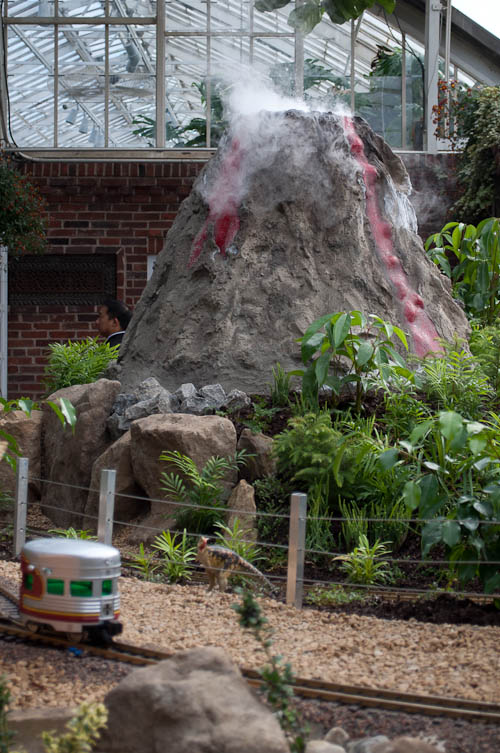 I, personally, enjoy time in the children's garden in the warm months.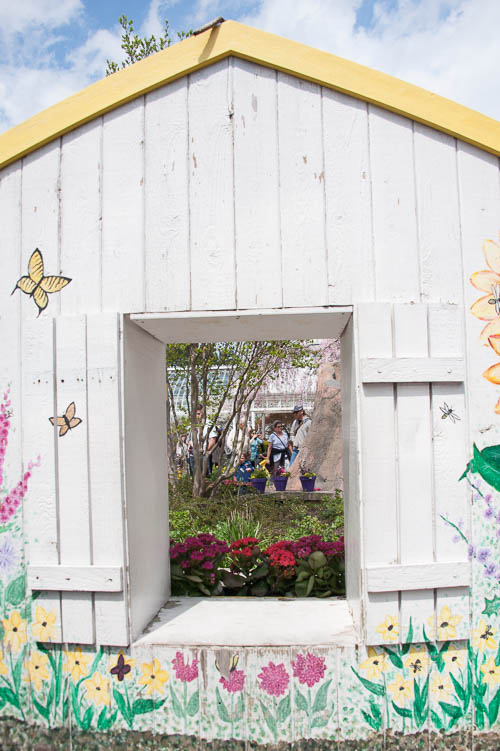 What are your tips for visiting Phipps Conservatory with families?