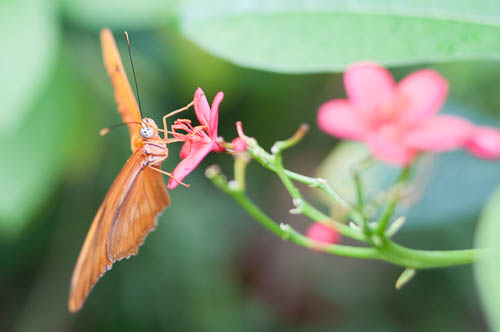 In June 1906, Pittsburgh millionaire Harry K. Thaw shot and killed architect Stanford White on the rooftop of Madison Square Garden in New York City. In front of hundreds of witnesses.
Then Thaw shouted either "You ruined my life" or "You ruined my wife."
White allegedly sexually exploited Thaw's wife, Evelyn Nesbit, when she was 16 or 17 years old.
(Nesbit was born in Tarentum, Pennsylvania, which is across the Allegheny River from New Kensington.)
The resulting trial became known in that day's media as the "Trial of the Century."
One of my favorite true crime podcasts, Criminal (hosted by Phoebe Judge), covered this last year in episode 91, The "It" Girl. Then, an episode of the podcast My Favorite Murder talked about this and heavily cited Criminal.
I'm not going to regurgitate the Criminal podcast episode here. You should probably go listen to Criminal now.
However, this murder and trial in New York City involved two natives of Western Pennsylvania.
Nesbit was born in 1884 or 1885. Her father died when she was 10 or 11. The family ended up dependent on family charity and whatever income her mother could scrape together as a dressmaker. They left Tarentum. They moved to Pittsburgh and then Philadelphia. They moved to New York City when Evelyn was 15 or 16.
Nesbit supported her family through work as a model, chorus girl, and actress. She was still a teenager. She met the famous architect White. White was several decades older and married. They allegedly ended up in a relationship.
After Nesbit's relationship with Stanford White ended, Nesbit married Thaw.
After Thaw murdered White, White's alleged sexual exploitation of Nesbit and other young girls came out in the press.
Hollywood made a film about Evelyn Nesbit in 1955 titled "The Girl in the Red Velvet Swing." The title of the film comes from a red velvet swing that White allegedly had installed in a "secret room" where he brought young girls.
Again, go listen to the Criminal podcast or else look up Stanford White on Wikipedia.
Nesbit and Thaw eventually divorced.
I joined an Allegheny Cemetery tour last year in Pittsburgh. I saw Harry K. Thaw's grave on this tour.
Okay, now here's something that bothers me: I've seen mention of Thaw's murder of White in several books, websites, pamphlets, etc, about Pittsburgh and Pennsylvania. And in some of these places, I've read that Thaw shot White over a "love triangle" involving Thaw's wife.
Now, if the allegations made against White are true, this wasn't a love triangle!
White allegedly took Nesbit to a "secret room" that he had designed. He allegedly gave her drugs and / or alcohol. He allegedly took advantage of her while she was unconscious. He allegedly continued to exploit her. Then, he allegedly got bored with her and moved on to another young girl.
Keep in mind that Stanford White was a wealthy, highly respected New York City "thought leader." Evelyn Nesbit was a teenager who HAD to work in order to feed her family.
Calling this a love triangle trivializes what really happened.
What stories from the past remind you of the "Me Too" movement?