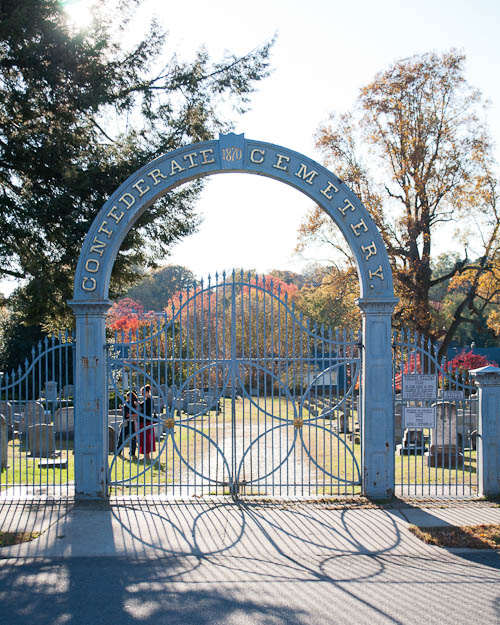 This blog post is about the Civil War-themed podcast Uncivil from Gimlet Media.
I will also mention a specific episode of Uncivil that describes how George and Martha Washington skirted around a Pennsylvania slavery law.
I discovered podcasts in late 2014 when my sisters convinced me to listen to Serial, hosted by Sarah Koenig. This American Life released Serial in fall 2014.
Well, it just so happens that a former producer for This American Life, Alex Blumberg, co-founded his own podcast company in August 2014. This podcast company came to be known as Gimlet Media.
From what I understand, Blumberg didn't work on Serial and Gimlet Media and its podcasts are actually competitors to This American Life. However, after I ran out of Serial podcast episodes, my sisters introduced me to the podcasts produced by Gimlet Media.
Also from what I understand, Gimlet Media just happened to be fortunate enough to roll out its own first podcasts just as the public got excited over listening to Serial.
So ever since early 2015, I spent hours listening to podcasts from Gimlet Media.
On more than one occasion, I became deeply attached to one particular Gimlet podcast or another. Then, without any prior warning, the podcast would just cease to release new episodes. I wouldn't see any notes on social media or on the platform where I get podcasts. Months would go by. Then, Gimlet would either announce that they cancelled the podcast, or else they would finally admit that the season ended and that I should stay alert for a new season soon. In one highly-publicized example, I waited for over a year to find out that the podcast in question (Mystery Show) was cancelled and that the host (Starlee Kine) had been terminated months earlier.
I found several other podcast companies after I discovered Gimlet. In my opinion, these other companies do better jobs of informing listeners as to when a season or podcast series will end. I've even found "mom-and-pop" podcasts who do a better job of telling listeners that they are ending their shows than Gimlet does.
I also find it odd that some Gimlet podcasts have their own Facebook pages that give listeners information about new podcast episodes, while other Gimlet podcasts just post their news on the main Gimlet Facebook page.
Here's why I mention all of this: In October 2017, Gimlet introduced Uncivil. Uncivil is (was?) hosted by Jack Hitt and Chenjerai Kumanyika. (Hite was a contributing editor to This American Life.)
Uncivil is (was?) much, much different than the PBS Ken Burns documentary that I watched in junior high school. Each episode thus far discussed stories and events that aren't part of the common Civil War narrative. For instance, one episode was about female soldiers who passed themselves off as men. Many of the episodes featured stories and events involving African-Americans.
Between October and December 2017, Gimlet released ten episodes of Uncivil. And then . . . crickets. Did Uncivil's Season One end? Would Uncivil return with a Season Two? Uncivil actually does have its own Facebook page, and indeed people posted these questions on Facebook.
I never read any responses to these questions.
Then in early January 2019 – THIS MONTH – I browsed iTunes for podcast suggestions. I learned that on ONE day – November 9, 2018 – Uncivil actually did release TWO brand-new episodes.
(Note: I previously subscribed to Uncivil. However, I had storage issues on my old smartphone. Therefore, when I needed to free up more storage, I unsubscribed from Uncivil. This was several months after December 2017, so I had no reason to hope that new episodes were forthcoming. I concede that I may have learned about the two newest Uncivil episodes sooner if I hadn't unsubscribed.)
I find the following weird: Today, neither the Facebook page for Uncivil nor the Facebook page for Gimlet promotes these 2 new episodes. I thought that I initially saw on Facebook that these are the "final two episodes" of Season One, but now I don't see this. The podcast app on my phone lists these two newest episodes as "unknown season."
So, I have no idea if Uncivil is coming back for a Season Two. I have no idea why two brand-new Uncivil episodes were both released on the same random day in November after eleven months of silence.
I suspect that the answer had to do with money. But why the sketchy communication, Gimlet?
Anyway, one of the two new episodes that were released in November was titled "The Fugitive." It focused on a young enslaved woman who was owned by George and Martha Washington. The Washingtons were President and First Lady of the United States. They lived in Philadelphia, Pennsylvania. At that time, by law enslaved people living in Philadelphia were granted their freedom after six months. The Washingtons apparently rotated their enslaved servants between Philadelphia and their Mount Vernon plantation so that none of their slaves lived in Philadelphia for six months straight. Therefore, none of these slaves gained their freedom. The young woman featured in this episode ran away from the Washingtons and she spent the rest of her life hiding from them and their heirs.
Here is the website link to all of the Uncivil episodes.
What podcasts do you enjoy?
Digital Humanities