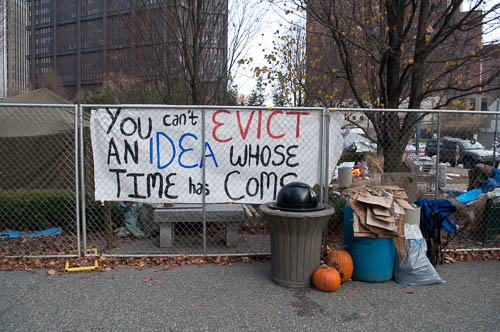 Yesterday I listened to the podcast Invisibilia's most recent episode, titled "Post, Shoot." The episode is about the curated images of ourselves that we project on social media. So, this most recent blog post is about my thoughts on social media.
I went to high school a million years ago. Up until I graduated from high school, I had no access to the internet. (I lived in a rural town in the Laurel Highlands, so I don't even know if anybody in my hometown had internet access back then.) The summer before my senior year of high school, I met somebody my age who casually mentioned something called "email." I was too embarrassed to ask, "What's email?" My college freshman composition professor taught my class how to use an internet message board. That's how old I am.
I was out of college for several years before I first heard of a smartphone.
Also, up until I met my future husband (Jonathan), I didn't own a computer. I accessed the internet from my desktop at work, the computers at the local public library, and from a web television in my apartment. This was how I searched for higher-paying jobs. (I didn't even own the Web TV. I had signed up for a deal with a consumer survey company in which I took surveys in exchange for use of the Web TV and internet use over my (land) phone line.)
I mention all of this because I didn't grow up using the internet.
So anyway, I met my first post-college roommate, Erin, on an internet message board. We became friends. It turned out that Erin and I actually knew some of the same people "in real life" from different places. Then Erin moved away. Erin met my husband, Jonathan, on a different internet message board. Erin, the matchmaker, arranged for Jonathan and I to meet each other online because she thought that the two of us had a lot in common with each other. It turned out that Jonathan and I knew a bunch of the same people "in real life" from different places!
You follow me?
During this time, I visited my public library several times a week to find a higher-paying job that was also closer to Jonathan in the Pittsburgh area. I eventually found this.
So, I grew up with no internet access. Then, in the span of a few years, I found a great roommate and friend, my future husband, and a career over the internet.
Then Jonathan and I got engaged. I signed up to use the message boards on a very well-known wedding website. I shall call this wedding website "The Bond."
Back in those days, brides could create their own wedding pages on the "The Bond," complete with online guest books where the brides' loved ones could leave notes of "love and encouragement." When these brides posted on The Bond's message boards, everybody on the message boards could click on the poster's username to access her wedding website.
Here's what I read about many times on these boards: a bride would set up her wedding page, and then go over to the message boards to complain about a bridesmaid or a future mother-in-law or or an aunt or something. The bride would be under the impression that she was venting on an "anonymous" message board. Some other reader on on the "anonymous" message board would screenshot the bride's "venting" post. This reader would then click on the bride's username, access the bride's wedding page, and paste the unkind screenshot into the bride's online guest book.
I read about this happening many times. I read about instances in which the subject of the complaint read the complaint snapshot.
I should also mention here that the personalized wedding pages on The Bond provided brides with an opportunity to list all of their vendors. I read accusations on the message boards that some visitors to The Bond would punish other posters by calling up the other poster's listed vendors and cancelling them. I have no idea how many of these accusations were true. However, at this time I had a family member who worked at a church. This family member told me that the church had received a message to cancel a church member's wedding date. When the church staff called the prospective bride to confirm the cancellation, the prospective bride advised that she did NOT actually reach out to the church to cancel her wedding date. My family member who worked at the church was completely puzzled as to what happened until I explained what I had learned about the vengefulness that I witnessed on The Bond.
So anyway, I learned to post NO personal information on The Bond.
Around this same time, I used a different message board that I shall call "Shoot the Breeze." Shoot the Breeze had a frequent poster that I shall call "Jane." Jane liked to complain about her job and her manager on Shoot the Breeze.
Jane didn't provide her real name or the actual name of her place of employment. However, Jane provided other details about herself and her employment. She posted the name of the city where she worked. One day, she mentioned on the message board that she walked one block to a very specific coffee shop in this specific city.
A few weeks later, Jane posted again to allege the following: Another poster pulled up Google maps and identified all of the places of employment that were within one block of this coffee shop that Jane mentioned. This other poster accessed the employee directories of all of these places of employment. This other poster used details that Jane provided and thus identified Jane and her manager. This poster forwarded screenshots of all of Jane's online work complaints to her manager.
Anyway, I developed an interest in how people use the internet "spitefully" after I read about these alleged incidents.
We've all read many times now about people using the internet spitefully. In case you haven't, though, here are some other links to content on the subject:
Criminal podcast, episode #109, Homewrecker
When a Stranger Decides to Destroy Your Life, by Kashmir Hill, Gizmodo
How One Stupid Tweet Blew Up Justine Sacco's Life by Jon Ronson, New York Times
Okay, so now I'm going to talk about Invisibilia:
Invisibilia is an NPR podcast in its 5th season. The podcast description on the iTunes app and on the website describes it thus, "Unseeable forces control human behavior and shape our ideas, beliefs, and assumptions. Invisibilia – Latin or invisible things – fuses narrative storytelling with science that will make you see your own life differently."
I think that I listened to every episode of every season released thus far. I really liked Season #1. To be honest, though, the podcast has confused me off and on ever since Season #2. For instance, on several of the episodes, the podcast will start off with a story. Then, the podcast will switch to a different story. Then, the podcast will conclude that both stories make the same point. Or else, the podcast hosts will maintain that the stories make competing points. I don't understand how the hosts arrived at many of the episode conclusions. Huh. Perhaps I'm just not intelligent enough to "get" Invisibilia.
That being said, I highly recommend that you listen to the most recent episode: Season 5, Episode 2, Post, Shoot, hosted by Hanna Rosin.
Here's a link to the episode and also the transcript. You can also download this from whatever app you use to download podcasts.
Rosin starts with the story of Brandon Wingo, a teenager from Wilmington, DE. Another teenager shot Brandon in 2016 over something that Brandon posted on Facebook.
Then, Rosin points out the effort that Wilmington teenagers put into curating online identities for themselves on social media. Wingo curated an online identify that did not match the way that his "real life" loved ones identified him. The teenager who murdered Wingo only knew Wingo from his online identity and his Facebook posting.
This episode really spoke to me.
Post, Shoot explored the social media activity and the social media curation of African American teenagers in Wilmington, Delaware. I'm a white adult in suburban Pittsburgh. I, too, see significant effects on my social circle and family dynamics from social media activity of my friends and loved ones.
(In fact, before I write each blog post, I ask myself whether the post could hurt my career or my relationships with my loved ones. I actually posted a link to my blog on my company's intranet and on my online employee profile. This way, if some wise guy identifies my employer and emails the blog link to my manager, there are no surprises!)

I would like it if you listened to this podcast episode or read the transcript.
If you are familiar with the episode, what are your thoughts?