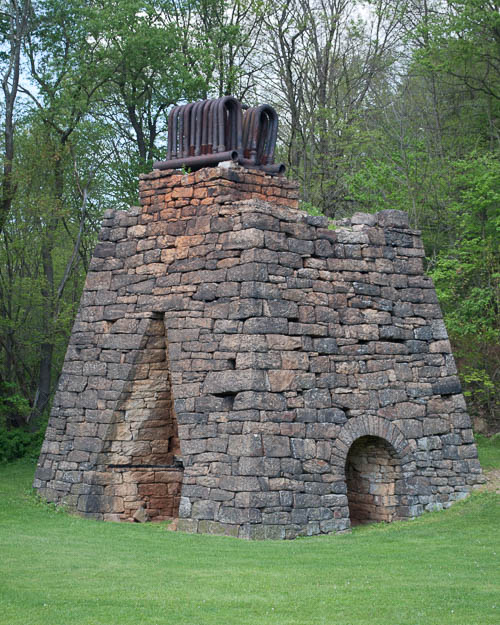 Maybe you're looking for "free" places to explore with your family each summer. My own awesome mom did this because she had five active daughters.
Maybe I can help you. I know of several "free" ghost towns in Western Pennsylvania.
Here's Ghost Town #1: The Ghost Town Trail in Indiana and Cambria Counties. This is a 44-mile "rails-to-trails" trail. You can ride your bicycle or walk / run this trail from Blacklick, PA to Cardiff, PA.
Such trails here in Western Pennsylvania charge no admission. You don't need to have a special permit to enjoy our public trails! (I vacationed once in the Adirondacks in New York State, and the bike trails there charged admission.) You can access the Ghost Town Trail through several trailheads that provide free daytime parking.
As the name "rails-to-trails" implies, this trail lived an earlier life as working railroad lines. People dependent on the economic opportunity from blast furnaces and coal mining lived along these tracks. They built houses, schools, churches, and stores along these tracks. They died along these tracks.
Some of the structures remain as ghost towns. Thus the name, "Ghost Town Trail."
For instance, President Franklin Delano Roosevelt's uncle, Warren Delano, developed the railroad town of Wehrum along these tracks. Wehrum evolved into a ghost town after the mines closed in the 1930's. Wehrum now consists of one standing house, a bank vault, and the Russian Orthodox cemetery.
Jonathan and I travelled from the Pittsburgh area on PA Route 56 to access the trailhead in Vintondale. The bike trip took us through the Blacklick Creek Valley. Adventurers can view two out of the valley's three original iron furnaces: 1.) Eliza Furnace (AKA Ritter's Furnace), and 2.) Buena Vista Furnace.
Folklore claims that one of the Eliza Furnace's original owners died suddenly after a financial or personal setback. The lore includes tales that this owner still haunts the furnace.
I'm sure that other ghosts, real or imagined, also haunt this trail.
We define places through our own pasts, our own kaleidoscopes.
For instance, I grew up in Central and Western PA to Pittsburgh-area parents. PA's steel industry collapsed. My extended family left the state for brighter futures elsewhere. My friends from school left the state. My family and friends who stayed here struggled to find (and keep) family-sustaining jobs. I know a lot of good people who suffered after the steel business imploded here.
Johnstown, near Vintondale and the Ghost Town Trail, nearly became a ghost town in its own right.
I lived in Johnstown for a few years after college. I had my own reasons for this. I struggled when I lived in Johnstown.
I organized cultural activities through an Americorps program that served (economically distressed) communities in Western PA. I shared office space in Johnstown with two fellow Americorps members who worked on remediating the section of the Ghost Town Trail that ran through Vintondale.
I lived and worked in an almost-ghost town while my office-mates preserved a tourist attraction marketed as a "ghost town."
Then, I moved to the Pittsburgh area. Jonathan and I returned to Vintondale to pedal along the Ghost Town Trail. We now belong to the Ghost Town Trail's "Pittsburgh tourists."
When I pedal along the Ghost Town Trail, I reflect on my time spent with loved ones in PA's "almost-ghost" towns.
You'll reflect on your own truths as the you tour the Ghost Town Trail.
Maybe you'll even see ghosts!