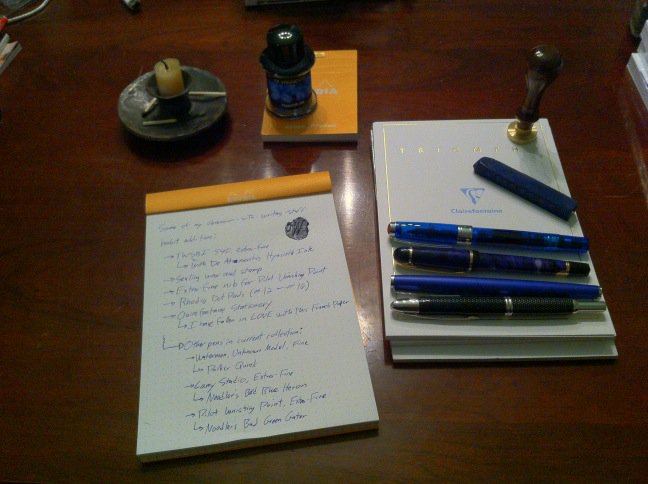 This isn't a political post. I'm not going to repeat any rumors, conjectures, or hearsay. This is my personal experience on September 11, 2001.
Flight 93 crashed less than 10 miles from my parents' house in Somerset County, Pennsylvania. I grew up in that house. In September 2001, I was between apartment leases, so I lived in that house with them and some of my sisters.
I worked at my first post-college "office job" in downtown Johnstown, PA. Johnstown sits just north of the Somerset County line. Even though Johnstown is a third class city, the region south of it (in Somerset County) is pretty rural. My parents lived thirty miles south of Johnstown. When I commuted between my parents' house and Johnstown, I drove through one traffic light.
I remember that a few days before 9/11, a resident of Davidsville (a "Johnstown suburb" that is actually in northern Somerset County) crashed his ultralight in somebody's yard. This was not the first time that the guy crashed his ultralight. I saw this all over the local news. I was under the impression that the guy was okay.
On the morning of 9/11, I went to work at my employer's office in Johnstown. We gathered in a conference room for our weekly meeting. Someone at the meeting mentioned that an airplane had crashed into a skyscraper in New York City. We proceeded with the regular business of our meeting. We returned to our cubicles.
One of my co-workers turned on a television located on the other side of the office to watch the news coverage in New York. I ended up in front of the television. I watched the first tower collapse.
The television coverage also referenced a plane collision at the Pentagon.
The owner of the company that employed me walked over to the television and told his employees to get back to work. I went back to my desk. One of my co-workers walked past my desk to tell me that the second tower had fallen.
THEN, the daughter of the company's owner rushed through the office. She announced loudly that an airplane had just crashed in Somerset County.
I said, "No. That wasn't an airplane. That's an ultralight. This guy in Davidsville keeps crashing his ultralight."
The company owner's daughter said, "No, it was an airplane that crashed."
Really? In Somerset County?
I emailed my good friend E. who worked in downtown Pittsburgh on that day. E. told me that her office was being evacuated.
Well, it just so happens that a United States federal courthouse sits in Johnstown. So, public officials announced an evacuation of downtown Johnstown.
Even though my employer had told me only an hour or so previously to "go back to work!," I got to evacuate my office.
Here's the problem: I lived south of Johnstown, in Somerset County. And, we had just learned that an airplane crashed south of Johnstown, in Somerset County.
There was very, very limited information available online about the airplane that had just crashed in Pennsylvania. We didn't have Twitter back then. I didn't own a smartphone, and I didn't use any social media. I heard rumors from my co-workers that the main highway and a bunch of other local roads were closed south of Johnstown, but I didn't have any concrete information about this.
Finally, I couldn't call my parents. I tried, and none of my calls went through. So many other people tried to make phone calls at that same time!
I got into my car and turned on the radio. The local radio personalities didn't have any helpful information for me. So, I decided to just drive towards home and see if I hit any road closures. I reasoned that if I came upon any, I could just detour on a back road. (I didn't own a smartphone or a GPS system. However, I learned how to drive on a series of farm roads between my parents' house and Johnstown. I reasoned that I could just "wing it" on the back roads of rural Pennsylvania if I needed to do so.)
It turned out that the local authorities closed the main highway just north of downtown Johnstown, but they left the highway open south of Johnstown.
So, I made it home by taking my usual route. I didn't actually see any barricades or any sign of the crash.
Then, someone drove past my parents' house in a pickup truck with a bed full of gas cans.
A few days after 9/11, my employer at that time wrote a letter to the local Johnstown newspaper proposing that a memorial to the Flight 93 passengers be installed next to the convention center in Johnstown. The newspaper printed his letter.
Look, I know that my story isn't very exciting. I don't have firsthand testimony to support anybody's theory of WHAT ACTUALLY HAPPENED.
However, I won't forget the day that I watched television coverage of three airplane collisions into nationally known buildings, and then learned that a fourth plane had crashed "somewhere" between my workplace and my home.