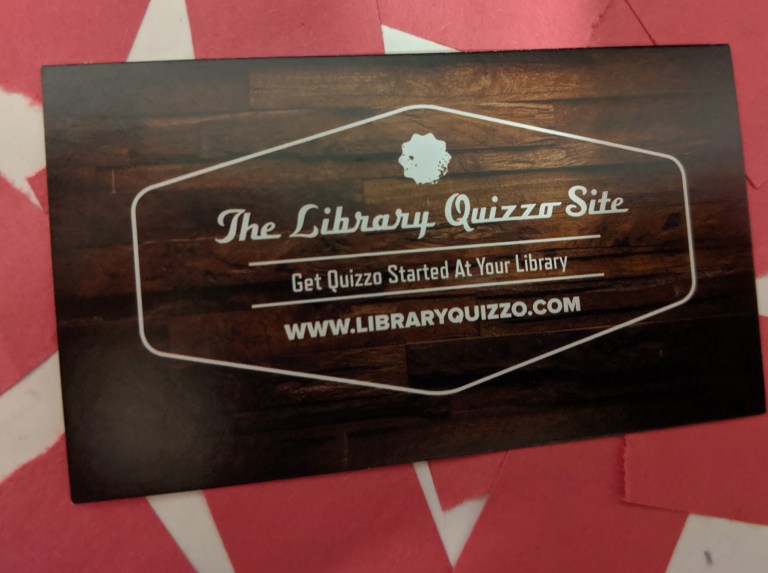 I'm proud of all four of my sisters. However, tonight I will brag about my sister K.
K. is a librarian in Eastern Pennsylvania and a mother to multiple young children. K. is also a Quizzo champion. (Quizzo is a form of competitive pub trivia.)
K. played Quizzo regularly through several stressful times in her life. She found fellowship and community during these evenings.
So, K. established a Library Quizzo program at her library. She designed a website to instruct others on how to establish Quizzo programs at their own libraries. Finally, K. spoke at the 2019 Pennsylvania Library Association's annual conference about Library Quizzo.
Check out my sister's blog post about Library Quizzo. Then, check out her brand new Library Quizzo website.