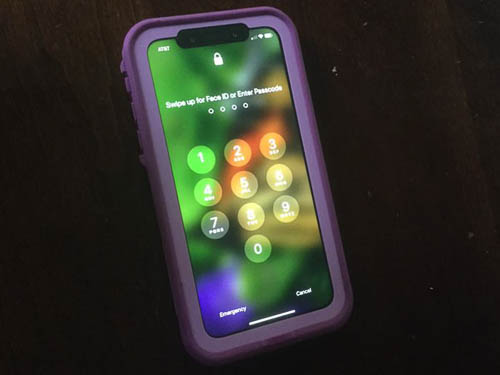 Someone told my dad that I write a lot of dark stuff on my blog. So here's another blog post about the dark podcasts that I enjoy.
This is about Gimlet Media's dark podcasts that end abruptly.
Here's my prior blog post about Gimlet Media. Here's my recap:
I discovered podcasts in late 2014, when my sisters convinced me to listen to "Serial," hosted by Sarah Koenig. This American Life released Serial in fall 2014.
Then, a former producer for "This American Life," Alex Blumberg, co-founded his own podcast company, Gimlet Media, in August 2014.
Blumberg didn't work on "Serial," and Gimlet Media and its podcasts are actually competitors to "This American Life." However, after I ran out of "Serial" podcast episodes, my sisters introduced me to the podcasts produced by Gimlet Media. I spent hours listening to Gimlet Media podcasts since early 2015.
I followed several Gimlet podcasts that just ended abruptly. Where did these podcasts go? I saw no notes on social media or on the platform where I get podcasts. Not even anything as simple as "Hey, guys, this will be our last episode."
Months passed. Then, Gimlet either announced that they cancelled the podcast, or else that the season ended. For example, I waited for over a year to find out that Gimlet cancelled a certain podcast ("Mystery Show") and also terminated its host (Starlee Kine) months earlier.
Several Gimlet competitors (including "mom-and-pop" podcasts) communicated to listeners much more clearly about the status of future episodes.
I noted a lack of consistency in regards to the existence of separate Facebook pages for Gimlet podcasts.
In October 2017, Gimlet introduced an American Civil War podcast, "Uncivil". "Uncivil" is (was?) hosted by Jack Hitt and Chenjerai Kumanyika. (Hite was a contributing editor to "This American Life.")
Between October and December 2017, Gimlet released ten episodes of "Uncivil." And then . . . crickets. The episodes stopped. I saw no communication about the status of this show.
Then, on November 9, 2018, "Uncivil" actually did release TWO brand-new episodes. On the same day.
And then . . . crickets. Again.
So, here's the most recent update that I have for this:
I learned that Spotify acquired Gimlet Media in February 2019.
Then, I recently listened to one of Gimlet's remaining podcasts, Reply All. At the end of the Reply All podcast episode, the hosts announced that Matt Lieber, the other Gimlet founder, was no longer with Gimlet.
I learned that the Gimlet podcast Startup (a podcast series that dedicated its entire first season to Gimlet Media's origin story) released one FINAL season, titled Startup: The Final Chapter. This final season explained Gimlet's sale to Spotify earlier this year. The new episodes in this season included the title Our Company Has Problems.
Finally, I listened to the entire season of Startup: The Final Chapter. (Spoiler alert: it consisted of three episodes.)
The episodes in Startup: The Final Chapter didn't mention Uncivil by name. However, this is what I learned that could possibly apply to Uncivil:
1.) In spring 2018, the Gimlet management had just completed a round of financing that they hoped would last for two years. However, they learned in a meeting that at their burn rate at that time, the money raised would last for a much shorter time.
2.) Blumberg noted that several of Gimlet's podcasts cost a great deal of time and money to produce. These same podcasts didn't produce enough ad revenue to cover the expense of making them. (Blumberg didn't mention Uncivil by name. I am under the impression that Uncivil might have fallen into this category.)
3.) The listenership data disappointed Gimlet's management.
4.) Gimlet received an offer from Spotify in late November or early December 2018.
5.) Blumberg didn't mention the podcast My Favorite Murder (MFM) by name. However, the Startup podcast episode about Gimlet's burn rate and listenership included a clip from MFM. I am under the impression that Gimlet Media's podcasts compete for listeners with MFM. (I listen to MFM regularly.)
So there you go. Case closed. I'm under the impression that the podcast Uncivil released its last episode.
However, I still needed to blog about this. Blumberg noted himself that several of his company's podcasts cost significant sums of time and money. How much more time and money would it cost him to leave a note on Facebook to tell us that a certain podcast ended?
Heck, I can name several podcast producers who actually have other day jobs, and these people still communicated to listeners when their podcasts went on hiatus.
Based on what I learned about Blumberg from the first and final seasons of Startup, I am under the impression that Blumberg was very hands-on a micromanager regarding his business' creative side.
In the meantime, I stopped waiting for Gimlet to string me along regarding Uncivil. I'm listening to hours and hours of podcasts released by Gimlet's competitors. Here's a short list of them.