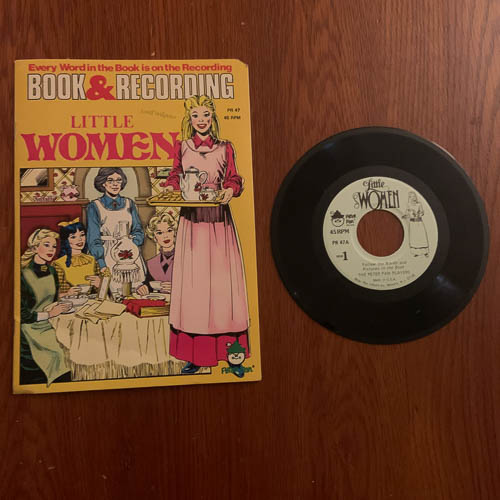 Last month, I sat in a movie theater and watched the newest adaptation of Little Women by myself. I already knew that that a feminist media website pretty much cast shade on Little Women as a basic white woman's story. I didn't care.
Louisa May Alcott wrote Little Women in the late 1860's to great commercial success. The book told the story of the four March sisters (Meg, Jo, Beth, and Amy) who grew up during the American Civil War. The sisters dealt with contagious disease, financial stress, peer pressure, misogyny, and expectations from society and family.
Louisa May Alcott herself grew up in a family of four daughters that struggled constantly. (Alcott's father founded a failed commune!)
My own parents had four daughters until I went to college. Then, they had five daughters. I found common ground with Little Women: a house full of sisters squabbling and then making up. Financial questions. Peer pressure. Misogyny. Expectations from society. Expectations from family.
There were some differences. The March sisters' aunt pressured the girls to make themselves as marketable as possible to potential future husbands. I and my sisters grew up in an area traumatized by the collapse of the steel industry. We were trained to make ourselves as marketable as possible to potential future employers.
I bought this children's "comic book / graphic novel" edition of Little Women off of eBay. It included a 45 RPM recording of the book. My sisters and I owned a copy of this exact book and record. (Ours might even still be at my dad's house somewhere.) We played this record over and over for years. Poor Mom!
When I read the actual Little Women novel in junior high, I learned that this pictured comic book and record only covered the first part of the novel. (Spoiler alert: Beth recovered from her illness in Part 1 of the story. She died in Part 2 of the story. So, I made it to junior high thinking that Beth lived. Surprise!)
Little Women might not be the story for you. That's fine. I'm just happy that my husband is going to acquire a record player so that I can listen to my Little Women record.