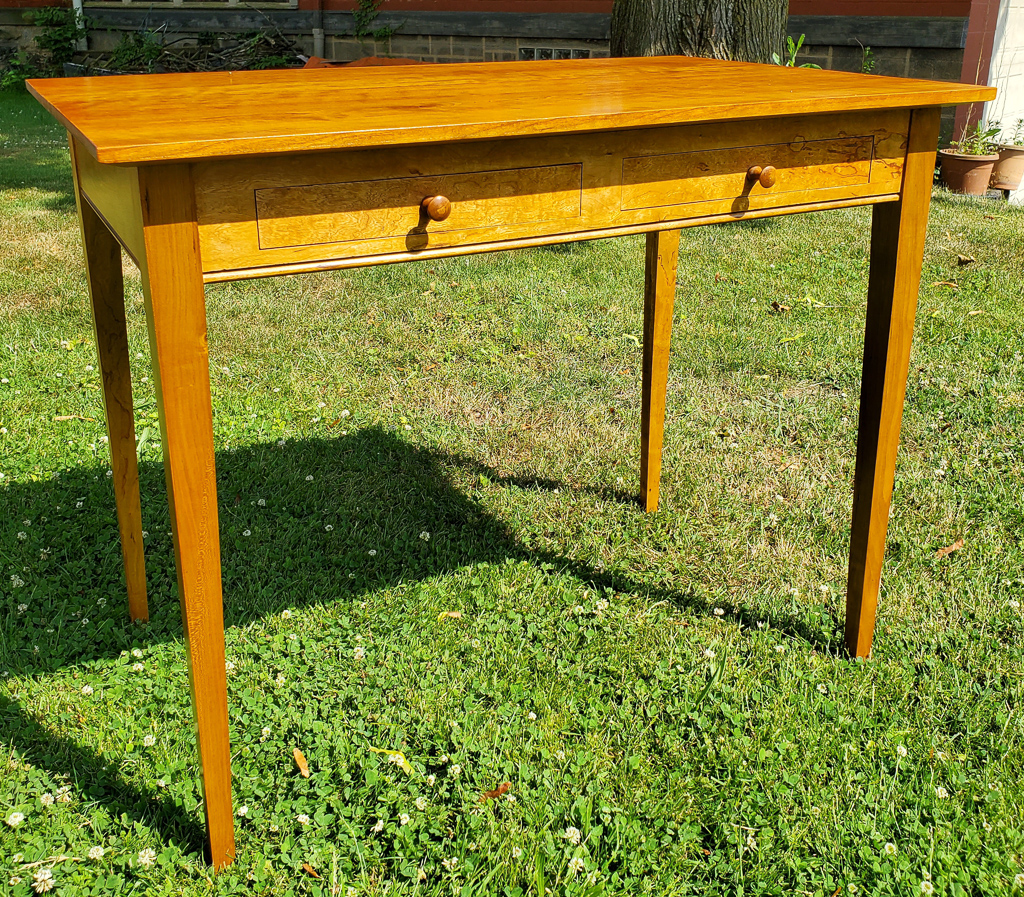 Here is the blog post that my husband Jonathan wrote about the new desk that he built for himself.
Jonathan set up a new work area for himself because we have both been working from home since February / March. (Jonathan's employer instructed him to start working from home in late February. My employer told me on Friday, March 13 to only come in to work every third day. My first day on this new schedule was Monday, March 16. A few hours after I reported to work on March 16, I received instructions that I was to start working from home full time effective immediately. Jonathan and I both take public transit to Pittsburgh. Jonathan has his own office at work. However, I work in a cubicle in an "open office." Don't even get me started about the "open office" concept!)
So, now Jonathan has a brand new desk to use in our living room. I have use of two desks that we already owned, including a desk that my mom and I picked out together at a furniture store on my 16th birthday. As I mentioned in the previous post, we both have "new" chairs. So, we're all set to continue working from home together!