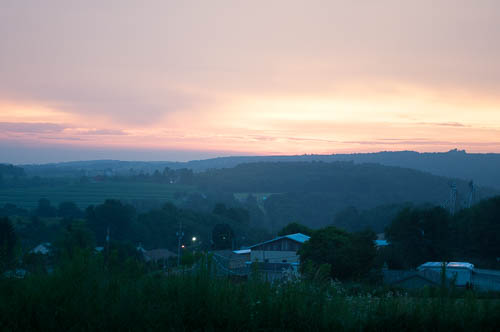 Almost every year, I enter the Ligonier Valley Writer's annual Flash Fiction Writing Contest. The prizes aren't big. But – there's no entry fee, and you don't need to belong to this group in order to enter. From what I understand, the winning entries are read at Greensburg area venues around Halloween.
Each year's contest requires a story of 1,000 words or less on that year's stated theme. In 2018, that theme was "Bigfoot." I submitted an entry to the contest.
Then I learned that my mom was really sick with cancer. I forgot about Bigfoot.
A few days before my mom passed away, I received an email from the Ligonier Valley Writers. The email told me that the contest awards only six prizes each year (First, Second, and Third Place, and also three honorable mentions), but that the contest organizers wanted me to know that I actually placed in the top ten of all entries. The email indicated that the top scores were close together. The contest organizers invited all ten writers who placed in the top ten to read their stories at a flash fiction party in Greensburg. Unfortunately, I had to decline the offer because this event was held the same day as the funeral home viewing for my mom. With my permission, the contest organizers designated somebody else to read the story at their party in my place.
As part of my recognition, the contest organizers also provided me with a "professionally edited" version of my story. They released me to submit the story elsewhere.
Last month, I bought a new laptop and I re-discovered this story when I moved my files to it.
I prefer to not submit this to a list of slush pile magazines who provide payment in the form of "free copies." I respect writers who choose to do so. However, I think that you fantastic blog readers need a bit of cheer and entertainment right now. So, I present to you here the "professionally edited" version of my top-ten-placing story about Bigfoot: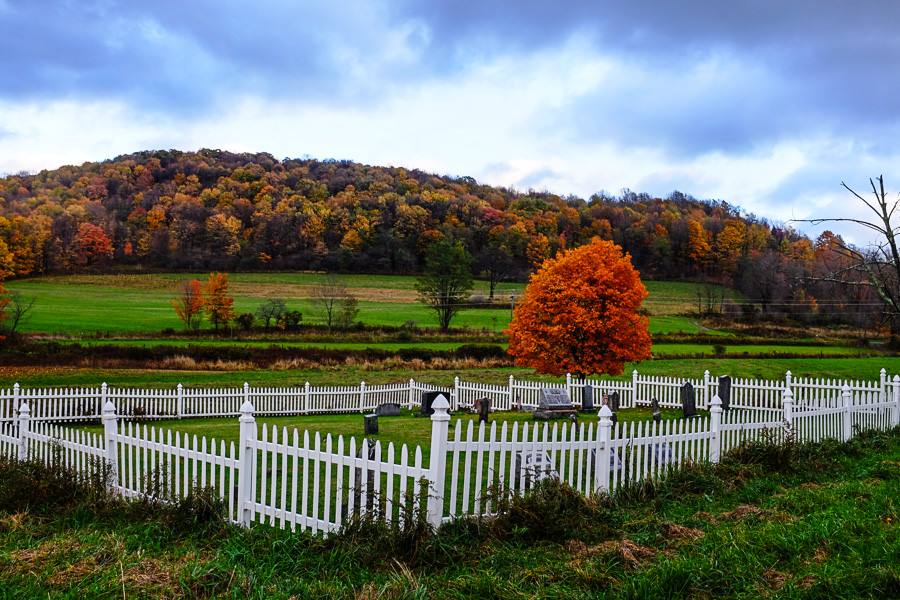 The No-Kill Group
by Jenny Gaffron Woytek
Perry said, "Did you bring your gun?"
Ron said, "Don't need a gun to find Bigfoot."
Perry said, "You sure, man?"
Ron said, "My Bigfoot club is a no-kill group. I pledged not to pack. "
Perry insisted, "I wouldn't spend the night in the woods without my gun."
Ron said, "We're scouts, not hunters. No one's ever been hurt by Bigfoot."
"Ain't Bigfoot that I'd worry about, Ron."
Perry took the half-bushel of apples from the back of his pickup emblazoned with "Perry's Produce" and set it down in the trailhead parking lot. "That'll be ten bucks."
"Here you go, buddy. Thanks again. Bigfoots love apples."
Perry said, "How far are you gonna hike?"
"Just down this hill. I'll set up camp in that field where that one creek flows into the Loyalhanna. The guys up at the Drop Inn saw tracks there last week."
Perry climbed into his truck. "I wouldn't do this without a gun."
Ron pulled off his black and gold Steelers ballcap and scratched his balding head. And what if he did have his gun? What business was it of Perry's? "Look, man, I promised the group. No guns."
Perry said, "Whatever. I gotta go."
Perry drove away.
Ron pulled his pack from his car. Checked it for the important stuff. Nikon. Camp chair. Flashlight. Snacks. Apples. Night-vision goggles. And, of course, the Nikon.
Good to go.
Ron had seen Bigfoot up close once. That was two summers ago on the Fourth of July, with Allison. Ah, Allison. The feel of her long soft auburn hair and the scent of that apple lotion stuff that she liked. Her huge–magnetism.
That night, Allison wanted to watch Latrobe's fireworks. Ron knew that the top of Laurel Ridge had the best view. He took her up a logging road.
Ron held Allison close throughout the show.
On the drive back down the mountain, they saw something in the headlights.
A figure. Bigger than a man.
Thud!
Ron slammed on the brakes. "Shit!"
Ron and Allison scoured the dark with their flashlights, but saw nothing.
Ron found a large dent, some blood, and brown fur on the bumper the next morning.
"We hit a bear, Ron," Allison told him.
"It was thinner than a bear. We both saw it. And it had brown fur. Grizzlies don't live here," he said.
No bears in Pennsylvania towered over the truck on erect legs. Bears didn't look at you with the face of a man. They didn't run away and then appear every night in your dreams.
Then Allison stopped answering Ron's texts. Well, that was that. Now Ron walked by himself to a field on Laurel Mountain.
He needed one good photo. The guys who came back from scouting with blurry photos got laughed at by everybody.
At the field, Ron set up his chair and readied his Nikon. He pulled the pheromone chips out of his pocket and hung them in several of the trees that lined the Loyalhanna Creek. He spread apples on the ground. Good to go.
He pulled out his book and settled in for the wait.
"In 1977, a group of snowmobilers took off into the Ural Mountains and never returned. A search party found their crushed bodies one month later." The book included pictures of the victims, alive and then in body bags.
The sun disappeared. Ron picked up his flashlight to continue reading.
"An autopsy revealed that at least one of the victims choked to death on his own blood."
Then Ron heard the noise.
"Ooo! Ooo!"
Ron aimed his flashlight into the branches of a pine.
He saw an owl.
He went back to his book. "The first responders to the crime reported an overwhelming smell of sulfur." Funny, many in the Bigfoot community believed their animal smelled like sulfur.
He drifted off and dropped the book.
He sat in the cab of the truck, next to Allison, who smelled like apples. The truck hit something. The figure stepped into the headlights. Large, brown fur, the face of a man. Staring at him.
"Crack!"
Ron started. Had he heard something? Nah. Man, it was chilly!
"Whack!"
Something hit him.
He looked down and saw an apple in his lap. He looked up. He was sitting under an apple tree.
"Crack! Whack!"
Several acorns landed in his hair. Oh, this was only the wind picking up. Still–
"Hello?" He shined the flashlight in front of him.
"Whoosh!" went the crack of branches.
He stood up and walked toward the trees. No time for childish fears–
"GGGRRRRR!"
Ron jumped back and screamed. He pulled his Glock out of his jacket pocket.
"GGRRUUUUHHHH!" Another apple flew past him.
Ron shot into the darkness.
"Uhhh!!!"
Then–
"You shot me!"
Ron dropped the gun as Perry walked toward him, clutching his side.
"Oh my god! Oh my god! Perry! Oh my god! Where did I hit you?"
"You got me in the side." Perry collapsed on all fours and then rolled over onto his back, clutching his ribs.
Ron leaned over Perry. "Let me see."
Perry moaned on the ground.
Ron moved his flashlight to Perry's chest,
Perry jumped up and screamed "GGGRRRR!" into Ron's face.
Ron jumped back and threw his hands into the air. "What the hell, man?"
"You jackass! You said no gun!"
"You stalker!"
Perry replied, "I'd be dead if you weren't such a lousy shot."
"Crack!"
Ron picked his flashlight off the ground just as an apple flew past him.
A figure stepped out from behind the tree.
A hand reached toward him. A large, fur-covered hand.
Both men fled.
Fionnuala the Sasquatch pulled out her camera and photographed the hairless creatures as they ran.
She couldn't wait to show her photo to her no-kill group.