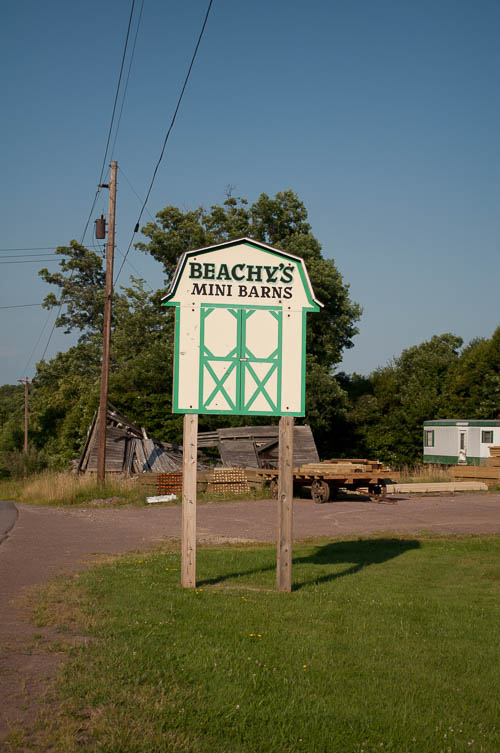 Here's a photo that I hope will cheer you up.
I don't care who you are. This made me laugh when I saw it in person, and I hope that this makes you laugh as well.
This is a photo of a sign that says "Beachy's Mini Barns." However, you can see in the background the remains of some sort of collapsed shed – perhaps a collapsed mini barn?
I look this in July 2012 on the highway that leads to the summit of Pennsylvania's highest point, Mount Davis in Somerset County.
Happy Monday, everybody!