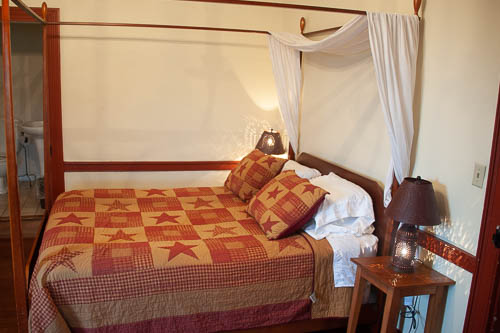 The posts on this blog that receive the most hits are those about "haunted" Livermore Cemetery in Westmoreland County, Misery Bay in Erie, and my list of haunted history podcasts. My thoughts about William Crawford's brutal life and his encounters with Simon Girty also scored big on the analytics. So, if you found my blog through searches on these topics, then I wrote this blog post for you.
Okay, so Route 30 as it winds up and down through Central and Western Pennsylvania – the Lincoln Highway – is one of this blog post's biggest stars. Other writers have already published books and internet content about the ghosts and legends of the Lincoln Highway. (It definitely helps that Gettsyburg is located along Route 30!) I won't regurgitate what they already said. I'm not gonna steal someone else's piece of the ghost story pie. It's totally okay with me if you go off and Google "Route 30" and "history" and "haunted." Just please come back.
I spent my early childhood in Central Pennsylvania (near Harrisburg) and all of my living grandparents lived west of us, in the Pittsburgh area. Sometimes, when we drove between Central PA and Western PA, my dad wanted to save money on PA Turnpike tolls. On such trips, my dad drove us across the western half of PA on Route 30.
Now, once you travel from Bedford County into Somerset County, you will climb to the top of a mountain summit, then drop down said summit, and then climb to the top of another summit. Over and over again. More than once, my parents' fully-loaded station wagon followed fully-loaded coal trucks up and down these summits. If you're from Western PA, then you understand the pain of these trips. When I was seven, my family actually moved to a town on the top of one of these Allegheny Mountain summits, in Somerset County. We still followed coal trucks to my grandparents' houses, but we didn't have as many summits to climb and descend.
(Side story: Flight 93 crashed less than 20 miles from our family home in Somerset County in 2001. When the National Park Service established the Flight 93 Memorial, they built the memorial's main access road off of Route 30. I read the Flight 93 Memorial reviews on Trip Advisor. One reviewer noted that she drove her camping trailer from the Flight 93 Memorial, up and down Route 30, into Bedford County. She described her trip as "hellish.")
So, as you leave Bedford traveling west on Route 30 en route to the Flight 93 Memorial, Saint Vincent College (my alma mater), and Pittsburgh, you will come upon the Jean Bonnet Tavern.
Again, I won't steal somebody else's piece of ghost story pie by getting too deep into the history of this place. The Pittsburgh news runs at least one story every Halloween about the ghosts. Several writers published books about the stories here. A bunch of other ghost bloggers wrote about the Jean Bonnet Tavern much more thoroughly than I have the patience to do so.
Here are the basics: The tavern probably opened in the mid-to-late 1700's. It now sits at the intersection of Route 30 and Route 31. Back in the 1700's, these were both trails. Modern-day Route 30 was a major trail that ran from Philadelphia to Pittsburgh. The tavern sat at the bottom of the first of a series of summits that travelers crossed to reach Pittsburgh. Since this was a crossroads, local lore claims that people in trouble with the law were hung here. George Washington might have stopped here.
The tavern today includes a restaurant and a bed and breakfast. I have eaten there several times as an adult. The basement dining room and the first floor dining room have different menus. The first floor dining room includes the option of outdoor seating. I've dined at all three options.
I never saw any ghosts when I dined at the Jean Bonnet. My sisters and I hope to see one each time that we visit.
Well, my husband and I finally booked a room on the second-floor bed and breakfast when we travelled to the area for a family event. We booked for a one night stay, which meant that I had ONE CHANCE to see a ghost overnight. Our room had one of those little books where you can write about your stay. Some of the recent entries noted, "I didn't see any ghosts," but most of the recent entries for that little book for that particular room DID mention ghost encounters. In most of these entries, the room guests reported being shoved or held down as they slept.
I sat in our room and said to my husband, "I will be really disappointed if I don't meet a ghost tonight!"
Jonathan told me that I better be careful what I wish for.
I fell asleep because I was actually really tired from all of my quality time with my family.
IN THE MIDDLE OF THE NIGHT, I WOKE UP TO FEEL SOMEBODY PINNING ME DOWN IN THE BED.
The entity pinning me down wasn't my husband. My husband was asleep on the other side of me.
I tried to wake up my husband, but I couldn't move and I couldn't talk. So, either I suffered sleep paralysis, or else a ghost put its arms around me when I was in bed.
I slept some more.
I woke up to the sound of classic rock music. It was Credence Clearwater Revival or something. And then an Elton John song. It sounded as if the music was coming from the floor below, from the restaurant area. As if somebody had turned on the restaurant's sound system. I looked out the window. The only cars in the parking lot appeared to be ours and those of the other bed and breakfast guests. It didn't appear that any Jean Bonnet employees had arrived for the day. It was only 5 a.m. I considered dressing and leaving my room to investigate the source of the music, but I was too tired to put that much effort into the investigation.
I fell asleep again.
I woke up again around 8. I no longer heard music.
Jonathan and I dressed and went to the dining area for our breakfast. The Jean Bonnet Tavern's owner greeted us and asked us if we had encountered any of the ghosts.
I didn't ask about the early-morning musical wake-up call. Perhaps another guest played the music from their room. Perhaps, as I suspected, the music did originate from the restaurant's sound system. Perhaps one of the ghosts turned it on. Perhaps the sound system was set up on an automatic timer programmed incorrectly. Perhaps one of the restaurant employees screwed up. Perhaps a living human did it on purpose to perpetuate the ghost stories. (I watched too much Scooby-Doo in my childhood.) If a living, breathing human did cause the early-morning music, would the tavern owner cop to it? Or would she play it off and blame it on the ghost anyway? After all, the ghosts seem to be a pretty major part of the tavern's marketing campaign.
I said, "Perhaps."
***
Postscript from the blogger: See my post "Meeting Aaron Burr in the Alleghenies." Former FLOTUS Julia Dent Grant wrote in her memoir that her own mother, Ellen Bray Wrenshall Dent, encountered Aaron Burr at a tavern in the Alleghenies. Mrs. Dent was traveling between her home in Pittsburgh and her school in Philadelphia at that time. The memoir does not provide the tavern's name. However, I speculate that this happened at the Jean Bonnet Tavern.
Mrs. Dent was born in 1793. I am under the impression that Mrs. Dent would have been a schoolgirl in the first decade of the 1800's. Keep in mind that Burr shot Alexander Hamilton in 1804. The Burr conspiracy allegedly happened in 1804/05 – 1807. Aaron Burr was arrested for treason in 1807.
So, was Burr in the process of planning the alleged Burr conspiracy when JDG's mother saw him at the tavern? When JDG wrote in her memoir of "Aaron Burr and his army," did JDG mean the militia that Burr allegedly raised for the conspiracy?
This story stands out to me because, in my mind, Mrs. Dent said to her children (including future FLOTUS Julia Dent Grant), "Did I ever tell you about that time that I met a very famous person? Wait until you hear this story!"
If you enjoyed reading this blog post, please share it with someone else who also loves history and folklore.