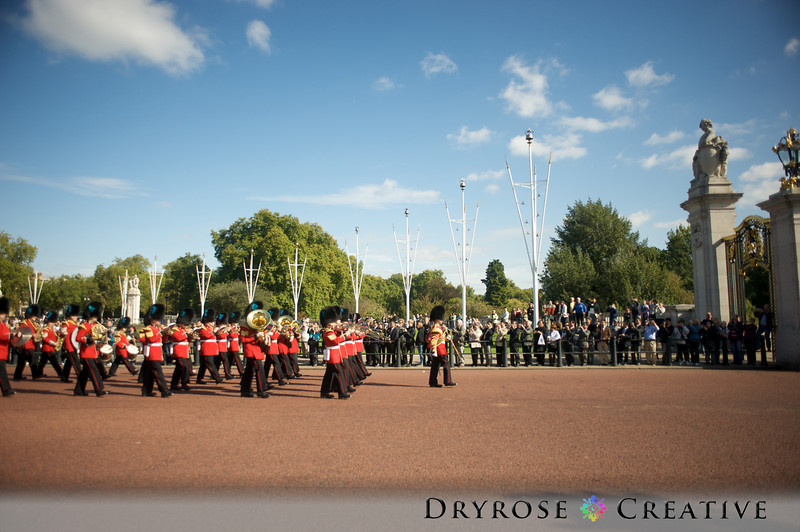 I participated in my first media conspiracy at the tender age of 17.
See, my family moved from Central Pennsylvania to the town of Berlin, Pennsylvania, when I was seven. Berlin is south of Somerset, in Somerset County. Today, I tell people that Berlin is less than 20 miles "as the crow flies" from Shanksville (the town where Flight 93 crash on September 11, 2001). When I was a kid, Shanksville wasn't nationally famous because 9/11 hadn't yet happened. So, I just told people that I lived in the town with the "Snyder of Berlin" potato chip factory. (The factory is located down the street from my high school. My class walked there for our senior field trip.)
Berlin isn't very big. I lived on the opposite side of town from school, and we lived too close to school to qualify for bus transportation. Our school district, Berlin Brothersvalley, was geographically enormous. However, the land consisted mainly of farms. Many of my classmates were farm kids. Our entire school district's physical plant was three whole buildings connected by a tunnel. (When we first moved to Berlin, it was only two buildings connected by a tunnel.) My senior class had less than 100 students. We mostly all knew each other from elementary school.
I played the clarinet in the high school marching band. My best friend, "Nadine," played the cymbals in the band. My sister, K.S.., played the trumpet in the band. Nadine originally played the flute and K.S. originally played the clarinet just like me, but our school didn't have enough students who already played some of the instruments necessary for a marching band. Thus, these two agreed to embrace new musical adventures.
Where's the conspiracy, you say? It's coming, it's coming. What else can you do right now? Sit at the bar? Tailgate at Heinz Field?
Our biggest high school football rival was Meyersdale. I guess that Berlin's biggest rival today is still Meyersdale.
Every March, Meyersdale (still) holds the Pennsylvania Maple Festival. When I was a kid, this was kind of a big deal. High school senior girls from all over our county participated in a "Miss America" type of pageant to vie for the title of Maple Queen and small scholarships. My sisters and I listened to the local radio station's pageant coverage each year. We (usually, sometimes) rooted for the contestants from Berlin. (When I was a senior, none of my classmates made the final cut to participate in the actual pageant. Womp, womp.)
In addition to the Maple Pageant, the Pennsylvania Maple Festival includes a bunch of other activities. Such as one of the largest parades in the area. My high school's marching band travelled there to perform. I am pretty sure that a parade organizer who had it out for Berlin always put our band at the very end of the lineup.
In case it's not clear, the Pennsylvania Maple Festival promotes the Pennsylvania maple syrup industry. The festival's exhibits tout the "miracle" of maple sap. Or so I've heard. My family didn't visit the exhibit hall. The exhibit hall has an admission fee.
Right before my senior year in high school, I learned that Berlin was trying to establish its own festival. We had the firefighter's carnival each June and this event already included a parade, but that was a fundraiser for the volunteer fire department. It didn't have anything unique to draw people from out of the area. The Pennsylvania Maple Festival in Meyersdale drew people from other counties and maybe even other states. I personally think that Berlin aspired to have a festival just as large. Berlin had to have its own "thing."
Now, if anybody had asked me, I would have said, "Let's have a potato chip festival!"
But nobody asked me.
Instead, our town decided to celebrate the Whiskey Rebellion.
Now, if you're not familiar with the Whiskey Rebellion, you can go and read about it on Wikipedia or the website for the Heinz History Center. Briefly, in the late 1700's, Congress decided that it needed new ways to pay its bills. (Doesn't Congress always decide this?) Congress decided to place a tax on the production of whiskey.
Farmers in Western Pennsylvania turned their crops into whiskey because it was less expensive to transport whiskey over the Allegheny Mountains than it was to transport their raw crops. So, Western Pennsylvanians (understandably) thought that it was NOT fair that this new tax directly hit their pocketbooks. A bunch of farmers raised a militia to protest this new tax. This militia went into Pittsburgh and set a bunch of stuff on fire and probably scared the "elites" who lived in Pittsburgh. George Washington, who at the time was President of the United States, had to personally lead an army into the area to settle everybody down.
This has absolutely NOTHING in common with anything that's happening in the United States right now. Absolutely nothing. Right?
Just to clarify: Maybe you've heard of the Whiskey Rebellion Festival that still happens every year (except perhaps this year of 2020?) in Canonsburg, in Washington County, in the southwest corner of Pennsylvania. This was not us. No, my hometown is Berlin in Somerset County, and my hometown is nowhere near Canonsburg. Back when I was in high school, Berlin's community leaders decided to have its very own Whiskey Rebellion celebration. See, one of the several Whiskey Rebellion leaders lived in Berlin, which is why Berlin decided to claim the Whiskey Rebellion as its "thing."
Berlin leaders decided that Berlin's Whiskey Rebellion Festival would definitely have a parade. Somebody got one of the Pittsburgh network news stations to come out and do a media package about our festival. That is, the station agreed to do a story on the Pittsburgh news about our festival. Then, perhaps, people might travel from Pittsburgh to our festival. (Berlin is about a two hour drive or so from Pittsburgh.)
And this is where the media conspiracy comes into play. The local news needed to have video footage to use in its story about Berlin's Whiskey Rebellion Festival. They had no footage because Berlin had not done this before.
So, Berlin staged a fake parade.
Every member of the high school band (which included the honor guard, color guard, etc) got out of school for several hours on the day of our fake parade. Somebody paid our school's bus contractor to transport all of the band members, our uniforms, and our musical instruments, several miles from our high school to the start of the planned parade route. Our parade route was also the town's main street and main business route. Many coal trucks passed down it each day because it was also a state highway that connected the PA Turnpike to Maryland. Part of this road got shut down for our fake parade. The coal trucks had to wait.
Our marching band dressed in our full uniforms. We marched down the street as we played one song, or else we played the same song twice in a row. It was all for the benefit of the camera crew from the Pittsburgh news station.
Someone released balloons as we marched past. I know that ballon releases kill wildlife and they aren't commonly done now. However, it actually looked pretty when I watched the video footage of our fake parade.
The bank where I opened my very first checking account was located near the start of our "parade route." The bank employees came out and stood along the street as "parade spectators." Some of the bank employees wore costumes from the 1790's. You know, the type of costume that people at arts festivals wear when they try to sell you homemade butter and wool.
People who lived within walking distance of the "parade route" came outside and also acted as "spectators." My mom came to our fake parade!
Just to clarify, we only played and marched for about 5 or 10 or 15 minutes. There was nobody else in the fake parade. Just the Berlin Brothersvalley High School Marching Band. We stopped when the camera crew told us that they had enough footage.
Then, we packed up our instruments and our uniforms, took our buses back to our high school, and went back to class.
As promised, the Pittsburgh network news ran a story about Berlin's Whiskey Rebellion Festival. My family taped the story so that my sister and I could watch ourselves marching down the street on the Pittsburgh news. We held our festival – and our real parade – a week or so later.
I graduated from high school and left Berlin. On my visits home, Berlin's Whiskey Rebellion Festival seemed to get smaller and smaller each year. Then, the festival stopped happening.
Every time that I read about the Whiskey Rebellion, I think about the fake Whiskey Rebellion parade that I helped to stage in high school.
Don't believe everything that you see in the media. Sometimes, things get staged to look good for the camera.