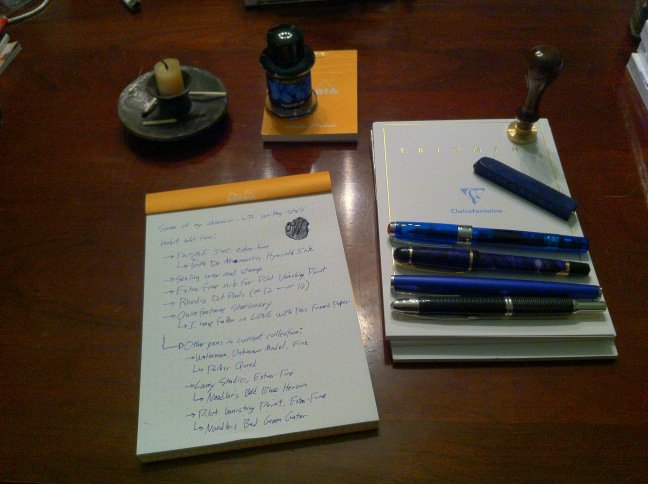 The Mary S. Bloodsucker Library.
My mom didn't let me refer to the library as the Mary S. Bloodsucker Library in her presence. Even though my aunt S. (who actually lived a block or so down the street from this library) called it the Mary S. Bloodsucker Library, we kids weren't supposed to repeat this.
The library's real name was – and still is – the "Mary S. Biesecker Public Library." Today, the banner at the top of its website says "The Community Library of Somerset, PA Since 1914." I'm sure that Mary S. Biesecker was a solid member of the Somerset community. I'm glad that Somerset has had a "community" library since 1914. However, when I was a kid, I kinda got the feeling that my large family were unwanted guests there.
To start with, my mom had four (at the time) noisy girls. So, maybe my mom was worried that the library staff would be upset that she brought her large, uncouth family to the library. Maybe that's why mom implored us to be on our best behavior when we got to the library. This was tough, because we all loved books. Also, we got to get out of the house on a rainy or snowy day. We were excited!
But to me, the bigger issue was that this particular library building consists of two floors – a ground floor and a basement. When I was a kid, we were only allowed to check out books from the basement. The way that I understood it, the library's ground floor required a special library card (on pink cardboard) that my family didn't have because we didn't live within the limits of Somerset. We lived ten miles away, in Berlin. Our taxes didn't go to "fund" the library's ground floor. The building's basement floor was the "Somerset County Library," and since we were Somerset County residents, we qualified for a (green cardboard) library card for the basement.
So, maybe I grew up thinking that we were "intruders" in the Mary S. Bloodsucker Library because we were only supposed to consume the resources relegated to the basement floor.
Now, you might ask, why didn't we just go to the public library in Berlin? Well, Berlin didn't have a public library. It still doesn't have one. So, we had the following options to borrow books:
1.) Our school library. This option was only available to students enrolled in our school district, and only during school days during the actual the school year. So, we had no summer access or Christmas break access to books through this option.
2.) The Somerset County Bookmobile. The bookmobile burned completely in an engine fire at some point. That was sad. The library held fundraisers to purchase a new one.
3.) The basement – and only the basement – of the Mary S. Biesecker Public Library in Somerset, which is ten miles away from Berlin. (Just to clarify, neither the ground floor nor the basement of this building are very large.)
4.) The Meyersdale Public Library, which was 16 miles away from Berlin. For some reason, we residents of Berlin WERE permitted to check out books in this entire building, even though our high schools were football rivals.
Now, my family was privileged to have option #3 and #4 available because we owned two automobiles. Also, my mom was able to drive us to #3 or #4 while my dad was at work. I had classmates who lived in families that didn't even have ONE reliable automobile.
Things changed at some point. I remember being sixteen years old and checking out books from the GROUND FLOOR of the Mary S. Bloodsucker Library. So, either my parents eventually paid extra to obtain a special library card for the ground floor, or else the library changed its policy regarding borrowing privileges.
Also, at some point around or after I graduated from high school, Somerset County obtained the use of a building that was positioned BETWEEN Somerset and Berlin. They established this as the new home for the Somerset County Library. Fortunate move for Berlin residents, IF you had access to a car. There is (still) no public transportation available to this library.
We're coming up on the second anniversary of my mom, Shirley's, death from cancer. When I was growing up, she drove us 10 miles to the Mary S. Bloodsucker Library. She drove us 16 miles to the Meyersdale Public Library. In fact, she even stopped our station wagon and waited for cows to get off of farm roads on the drive to Meyersdale. She drove me an hour to our closest bookstore (30 miles away) every time that a brand new Babysitters Club book was released.
Before I post on the internet these days, I ask myself if what I am about to post reflects a mom who drove 10, 16, and 30 miles so that her kids could access the reading material that they wanted.
I also ask myself these things:
Why was it so blasted difficult for rural people to access libraries (and bookstores) when I was a kid?
Why was (is) there such a "have / have not" divide in Somerset County?
Does this have anything – anything at all – to do with the insights and thought processes coming out of Pennsylvania right now?
Does this have anything at all to do with the prevalence of Confederate flags that adorn Route 30 on the way to the Flight 93 National Memorial in Somerset County?
***
Here's my call to action: If you enjoy (or hate read) my blog, please share it with others would would also enjoy (or hate read) it.
***
Postscript: My sister K. graduated from the Master of Library and Information Science program at Pitt, and she is now a librarian in Eastern Pennsylvania. So, sometimes noisy library patrons grow up to become librarians.