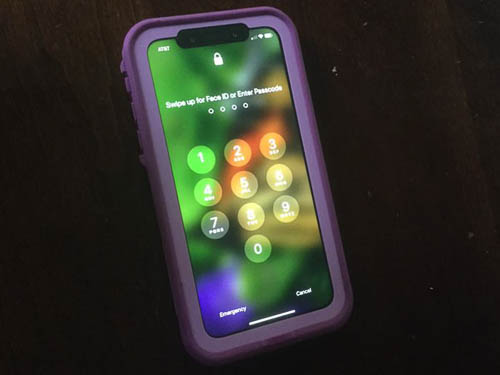 So, this is just a warning that I will discuss a very popular, True Crime comedy podcast that discusses tragic subject matter. The podcast also involves copious amounts of swearing by females. This particular episode also involves injury to a child. If this will offend you, then DO NOT listen to the podcast that I discuss in this blog post.
So, I grew up going to an amusement park by the name of Idlewild in Ligonier, Pennsylvania.
Here is the Too Long / Didn't read (TL / DR) version of today's blog post: Today's episode of the Comedy / True Crime Podcast My Favorite Murder, hosted by Karen Kilgariff and Georgia Hardstark, included a story about a tragic incident that occurred at Idlewild a few years ago. Fast Forward to time 21:00 if you don't want to listen to the other stories in this episode.
Now, today's episode (today is October 5, 2020, BTW), featured only stories sent in by listeners. This particular story involved the park's wooden roller coaster and a small child. Through a Google search, you can find articles from the local news regarding a similar-sounding incident that happened several years ago. However, the podcast did not give any indication that their staff fact-checked the story. Keep that in mind if you choose to listen to it.
If you're not familiar with My Favorite Murder (MFM), here is my prior blog post – from my other blog – on the podcast. The hosts from this show performed at the Benedum Theater in Pittsburgh in March 2019. I wanted to go, but both Pittsburgh shows sold out before I could get tickets. (It all worked out in my favor, because Jonathan and I got tickets to see Mumford & Sons ON THE SAME NIGHT as one of these shows. )
Here's my personal experience with Idlewild:
I grew up in Somerset County, so we lived much, much closer to Idlewild than we did to Kennywood Park in Pittsburgh.
For several years, Idlewild held a promotion through Snyder of Berlin, the potato chip company. As you recall, I grew up in Berlin, Pennsylvania, home of this same potato chip factory. Anyway, specially marked potato chip bags included "buy one get one free" admission coupons for weekday trips to Idlewild. Well, during this time, my parents had four kids, so they had a total of six family members for which they needed to purchase tickets. Also, throughout my entire childhood, my dad worked at his second job almost every weekend day from fishing season until after Labor Day. So, the only time that Dad could take us to Idlewild were on non-holiday weekdays. The Snyder of Berlin – Idlewild promotion was perfect for my family.
Idlewild was not the world's fanciest amusement park. Still, we loved it when we were kids. We didn't visit Kennywood every single summer. Some years, Idlewild WAS our summer amusement park fun. Idlewild (still) has its own waterpark, and Kennywood doesn't have this. (Sandcastle is a separate park from Kennywood.)
(Idlewild is over a century old, and it's located along Route 30 AKA the Lincoln Highway. Stories about it are included in Route 30 lore.)
After high school, I went off to Saint Vincent College in Latrobe, which is less than 10 miles down the road from Idlewild. I became close friends with another student, "Inez". Inez worked at Idlewild for several summers. She started there when she was a high school student, and she worked there through a significant part of her time as a student at Saint Vincent.
I heard many, many stories from Inez in which she alleged poor treatment of the (mostly high school-aged and college-aged) staff by the Idlewild management. (I heard similar alleged stories from "Varina," a fellow student who lived in our dorm and worked as a ride operator at Kennywood. Note that Idlewild and Kennywood had common ownership both during this time and currently.)
Even after I heard all of these stories, I applied for a job at Idlewild because I was getting ready to graduate from Saint Vincent and I didn't have any other job offers in hand.
I worked at Idlewild myself for less than two weeks. I didn't witness any poor treatment myself. (I did have a ride operator trainer suggest to me that if I really needed a break, and I hadn't been granted one by management, then I should wait until the next guest threw up on the ride. Then, I should take as long as possible to clean up the puke. This way, I could give myself an unofficial rest.) However, I couldn't afford to pay for gas to drive from my home in Somerset County to Ligonier every day at the close to minimum wage that Idlewild paid me. So, I quit as soon as I obtained a job offer at the Walmart in Somerset.
Now, you might be asking, "If the management at these amusement parks was as poor as Inez and Varina alleged, why didn't they just quit? Why did you apply to work at Idlewild if you believed any of these stories?" Why, see, none of us three are Chelsea Clinton or Ivanka Trump. We didn't have fantastic "consulting" gigs waiting for us at firms owned by our parents "friends."
So, this particular story about Idlewild Park featured on My Favorite Murder (MFM) began with "Disclaimer: If you think that sketchy, dangerous theme parks died with Action Park, think again."
(Note that the reference to "Action Park" is in regards to a recently released documentary about a theme park in New Jersey that was the subject of lawsuits in regards to deaths and injuries that occurred there. Action Park and the documentary about it were the subject of a recent MFM episode.)
The "listener story" about Idlewild Park then alleged poor decision making by park management both leading up to and immediately after the tragic incident described in the story.
I feel loyalty to Idlewild because I have so many memories of spending time with loved ones at this park. My family was able to visit an amusement park every summer because Idlewild was less than a two hour drive from our house and it was affordable for our large family.
However, I heard many stories about alleged mistreatment of its employees from somebody that I highly regard. (Also, see above regarding the "advice" that I received from a park trainer in regards to cleaning ride puke. In my opinion, if the employees received adequate time to recharge during a shift, then this advice would not be necessary.) The stories that I heard from my classmates all took place a significant amount of time ago, and I don't believe that any of us were aware of any way to be a whistle blower.
If you listened to this story yourself, what do you think?
Here's my call to action: If you enjoy (or hate read) my blog, please share it with others would would also enjoy (or hate read) it.