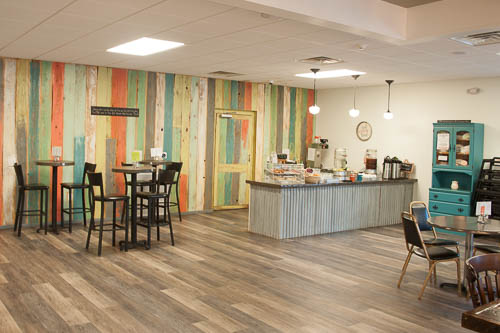 On Monday, I read through the online Pittsburgh news. I learned that the place where I met my future husband, Jonathan, would close that very day: The Eat'n Park at Edgewood Towne Center.
See, here is how I found my husband: one of my best friends at the time, "Lucia," met him online. She thought that he seemed like my type. She arranged an online introduction. Then, I chatted with him online. After a few weeks, we met at the above referenced Eat'n Park.
That's how I met a lot of guys when I was single. I met them on the 'net. Then, I arranged a "coffee date" at an Eat'n Park. For the first meeting, we arrived separately. (At this point in the "relationship," I never gave the men my home address.) Sometimes, I arranged to have Lucia come into the restaurant with her mother. They arranged to sit nearby and have their own coffee date. We didn't acknowledge each other. (This way, if the guy was a dud, we could all snark about him later.)
When I first met Jonathan, I was by myself. No Lucia, even though she had arranged the online introduction. I was actually on my way home from the South Side of Pittsburgh after a job interview that had not gone well. I called Jonathan and asked if he wanted to meet in person. I specifically chose the Eat'n Park at Edgewood Towne Center because I had gone there many times with Lucia and I knew how to exit the Parkway and find it. Jonathan had no idea where it was, and he got lost. I waited for him in the lobby for over an hour. He called me for directions at least once. (Smartphones weren't a thing back then.) Then he found the place. We spent several hours that night talking. Then we became a couple.
I trusted Eat'n Park with my future and my safety.
I learned this from my mom, Shirley. Mom took my youngest sister to Eat'n Park so often that the staff recognized her when she showed up with the rest of us. Our server said to Mom, "Oh, I see that you brought your family this time!"
Mom was so embarrassed that she tried to stop going there. But she couldn't stay away for long. One time, I went out alone with Mom's mother. Grandma said to me, "Your mother likes to take me to Eat'n Park. Can we please go somewhere else?"
Before I met Jonathan, I made a terrible mistake one night with another man that I met online. I shall call this man "N.J.," which stands for "NOT Jonathan." So, per my usual plan, I met N.J. at an Eat'n Park. I did NOT tell N.J. where I lived. N.J. and I had our coffee date. I thought that we really hit it off. He seemed like a really great guy. So, I agreed to accompany N.J. to a bar in the same shopping plaza as that Eat'n Park on that very same evening. We left our cars parked at the Eat'n Park. We walked across the parking lot. Once we reached the bar, I had one drink and stopped. N.J. continued to drink. And drink. And drink. N.J. was drunk. I offered N.J. a ride home to HIS place. N.J. insisted that I take him home with me so that he could "sleep it off" on MY couch. I said no. The rest is a really long story that ended in a nearly empty parking lot next to a dark Eat'n Park. I was scared. I jumped into my car when N.J. wasn't paying attention. I drove off. I went home and went to bed. N.J. left me drunk voice mail messages ALL NIGHT, one after the other. He left me a voice mail message to apologize the next day. I never returned his call. Had I just STAYED AT THE EAT'N PARK and ended the evening there, this never would have happened. I learned my lesson. Don't stray beyond Eat'n Park on a first date.
I mentioned before that my family lived in Somerset County when Flight 93 crashed on September 11, 2001. After the crash, I heard stories about official-looking investigator types of men and women who spent hours drinking coffee inside the Somerset Eat'n Park during that grim autumn of 2001. It was the same Eat'n Park where my mom ate so often that the staff knew her. It was the same Eat'n Park where I smoked a menthol cigarette just to "scandalize" two conservative high school classmates who worked there. (I watched them go into the kitchen and laugh at me. So, major fail on my part.) Perhaps the Flight 93 investigators found the restaurant to be a place of safety and familiarity just as I did.