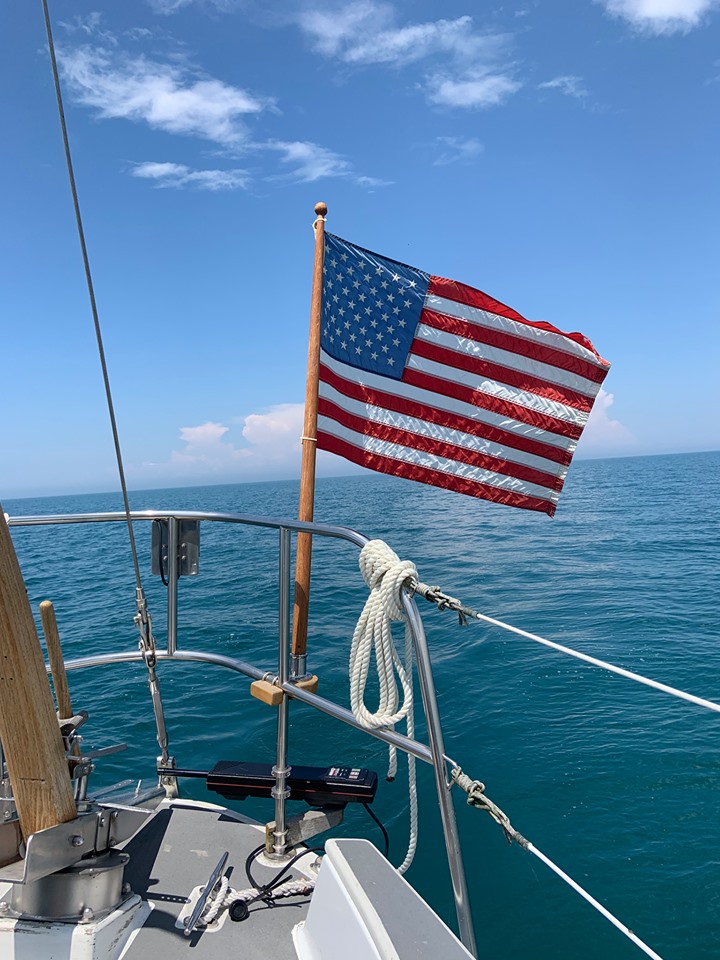 When my husband's mother and grandmother were both still alive and healthy, they and my husband's father all lived together up the hill from us. They invited us over to their house for a dinner of Salisbury steak and mashed potatoes, twice a year , on Election Day.
Every single year, I said something to the effect of, "It's fantastic that you guys celebrate the democratic process this way!"
Then, my husband and his mom, Fran, reminded me of the dinner's true origins.
See, my husband's grandmother – Babcia, as the family called her – worked for the City of New Kensington. She received a day off of work from the city on each Election Day. She used her "day off" to cook a dinner which ordinarily took her too long to prepare on normal work days – Salisbury steak and mashed potatoes.
(I know – I just know – that somebody out in cyberspace is going to read this and either think or say, "Look at those lazy public servants, getting Election Day off on the taxpayers' dime." I don't care. I'm a taxpayer myself. If the City of New Kensington once paid my husband's grandmother so that she could stay home and cook dinner for her family twice a year, whatever.)
After Babcia retired from the city, she and her daughter continued the Election Day tradition.
They passed away in 2015 and 2016. We were all heartbroken. Jonathan's dad outdid himself in trying to keep up all of the family traditions, including the Election Day dinner. I give him a lot of credit.
Then Covid happened. We stopped the big family dinners.
Jonathan and I will eat dinner alone together today on Election Day. Then, Jonathan will spend the evening at a volunteer fire department training. I will write as I listen to music and try to not watch the Election Day news coverage.
Jonathan and I both voted this morning. I joked to Jonathan, as we left our polling place – the basement of a Presbyterian Church that sits on our street – that now we had to jump in our car and drive north to Rochester, New York. This way, I could attach my "I voted" sticker to the sticker guard that protects Susan B. Anthony's tombstone. We didn't actually drive to Rochester. We returned to our house to do laundry and telework at our day jobs.
My sister, E., texted me to tell me that she walked around a Civil War battlefield after she voted in Northern Virginia today.
E. and I – and our other three sisters – all grew up in Somerset County, Pennsylvania. In late August each year, we walked around the Somerset County fair. I picked up every bit of "free" political swag offered to me in the exhibition tent. Pens and notepads and wooden rulers and, of course, bumper stickers. I asked my parents if I could put the "free" bumper stickers on their car and truck. They always said no. My dad told me that we couldn't ever put bumper stickers on our family autos because this would affect the resale value. I figured out later that most of these "free" bumper stickers listed the names of people for whom my dad would never vote.
When I was in the sixth grade, our social studies class held a mock presidential election to model the actual presidential election that fall. We each wrote down our choice of candidate on a piece of paper, folded the paper, and placed it in the "ballot box."
The election was meant to be "anonymous."
Unfortunately, the teacher picked two fellow students to count up all of the ballots.
I had "voted" for the same presidential candidate that I knew that both of my parents favored. I was the only person in my entire class – perhaps the entire sixth grade – who voted for this candidate.
Everybody in my class wanted to know which student had voted for this candidate.
The students who had been selected to count the ballots figured out that the unpopular vote came from me based on my handwriting.
The students who counted the votes snitched on me. They ratted me out as the person who had cast the lone vote of dissent.
My entire social studies class made fun of me for this.
My classmates did me a favor. They warned me back in the sixth grade about the way that people behave when they get caught up in groupthink. They warned me at the age of twelve that politics is a dirty game.
Happy Election Day, y'all.