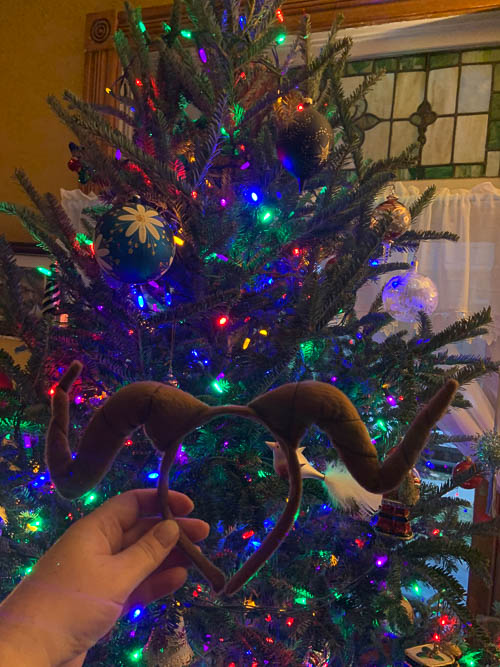 My husband's co-worker once told my husband that our Married Life blog (www.jennyandjonathangetmarried.com) was the most G-rated thing that he ever read. The Parnassus Pen might or might not be G-rated. I just want to keep my readers entertained.
I'm going to type today's blog post from memory. If you want to read the actual stories, you can go to Wikipedia.
Today (December 6) is the Feast of St. Nicholas. St. (Saint) Nicholas was a European bishop. According to one legend, St. Nicholas travelled past the home of a very poor family. The family had no money to afford dowries for their three daughters. Since the daughters would have no dowries, they would not be able to secure husbands. The girls' only career option at this point was sex work. The daughters hung their stockings outside of their house at night. St. Nicholas placed gold coins in each stocking. Thus, the girls could now afford to purchase husbands. The girls would not have to become sex workers after all.
The college that I attended, St. Vincent College in Latrobe, was founded by Benedictine monks from Bavaria. On the eve of the Feast of St. Nicholas, we dorm residents placed our shoes in the hallway outside of our doors overnight. The dorm prefects filled our shoes with bags of candy.
(I used to explain to people that a "prefect" was St. Vincent's version of an R.A., or Resident Assistant. Then, the Harry Potter books introduced the concept of prefects to its readers. So, now I don't have to explain this so often.)
The night before the feast of St. Nicholas, December 5, is Krampus Night or Krampusnacht. Krampus is a demon who drags poorly behaved children off to Hell. You know how some parents use Elf on a Shelf to try to convince kids to be good in December? Well, in olden days, parents used Krampus for this purpose. Folkore describes Krampus as half-goat, complete with cloven hooves and horns. Some versions of the Krampus story are super racist.
I've joked with Jonathan all weekend that Krampus brought me a new camera for Krampusnacht.
In reality, Jonathan ordered me a new Nikon for Christmas. The camera just happened to arrive on December 5. I already owned a Nikon. However, this is a newer, much more lightweight Nikon model. You see, pre-Covid, I commuted almost every day to my employer in downtown Pittsburgh. I sometimes brought my camera to work with me so that I could photograph anything that I found interesting. I didn't do this every day because I found my camera to be a bit heavy when I also carried my purse, my laptop, and my lunch.
Usually, whenever Jonathan or I get a new piece of photography equipment, we take it to Phipps Conservatory to experiment with it. I don't think that we will make it to Phipps this year. So, here is a winter scene that I took in early April 2013 in Parnassus, Pennsylvania.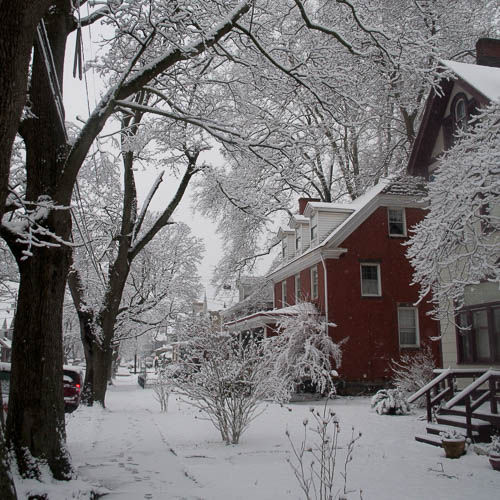 Happy Krampusnacht and Happy St. Nicholas Day!