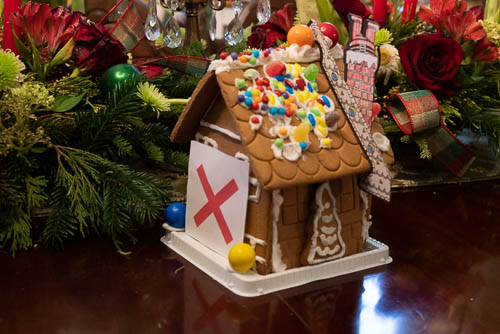 I woke up this morning and realized that today was THE DAY. Today was Gingerbread House Demolition Day.
Here in New Kensington, officials mark unsafe and abandoned buildings with a red "X."
Upon inspection, I was forced to mark the Gingerbread House with a red "X" for the following Code Enforcement violations:
1.) A critical load-bearing wall leaned.
2.) The structure had no actual means of ingress or egress. I noted that all "doors" and "windows" were actually painted on by icing. This presented a fire hazard.
3.) It appeared that the lower body of Santa Claus was stuck in the chimney.
4.) The Gingerbread House was constructed in mid-December 2020. Since today is January 3, 2021, the Gingerbread House was at increased risk for hardening and cracking. Thus, it was imperative that the Gingerbread House be demolished this weekend.
The demolition crew arrived in time for an aerial photo. Flying conditions in the Gingerbread House's neighborhood were NOT optimal for drone photography. So, I had to improvise for the below photo: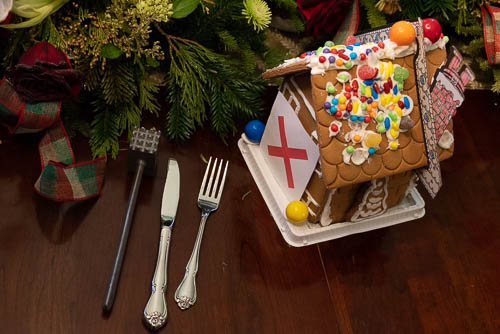 Now, literature and folklore claim that the fork ran away with the spoon. I maintain that the fork did NOT in fact run away with the spoon. The fork participated in the Gingerbread House demolition crew.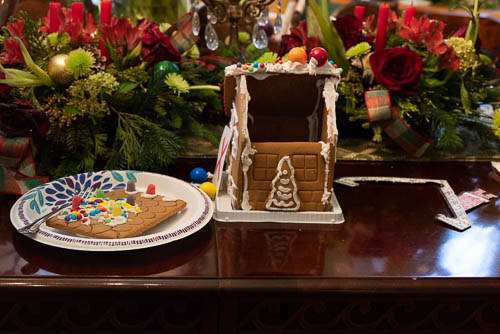 As we removed the roof, we confirmed our statement that a load-bearing wall leaned.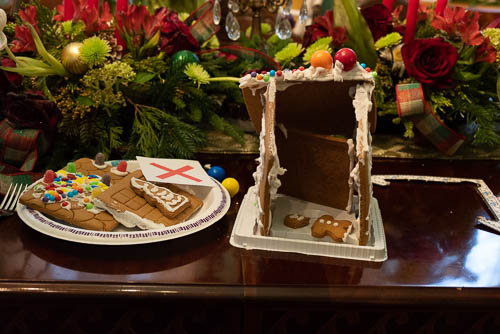 Unfortunately, upon the removal of this same load-bearing wall, we discovered the decapitated remains of a missing local Gingerbread Man.
It was necessary for us to summon the coroner of North Pole County. An investigation determined that the Gingerbread Man suffered decapitation when Jenny Woytek accidentally dropped him.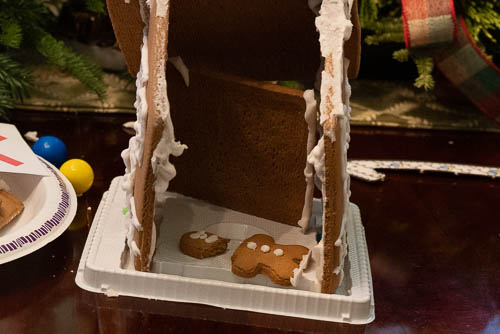 After we completed the demolition, we took a final aerial photo of the site.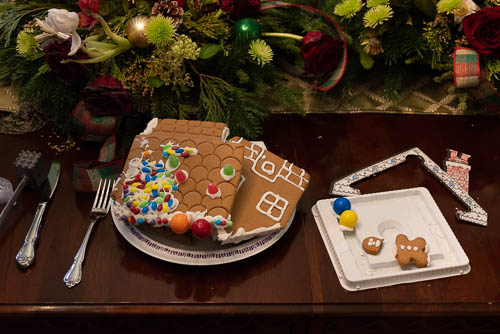 This dining room table real estate is now available for a new project. Contact Jenny Woytek. Serious inquiries only, please.