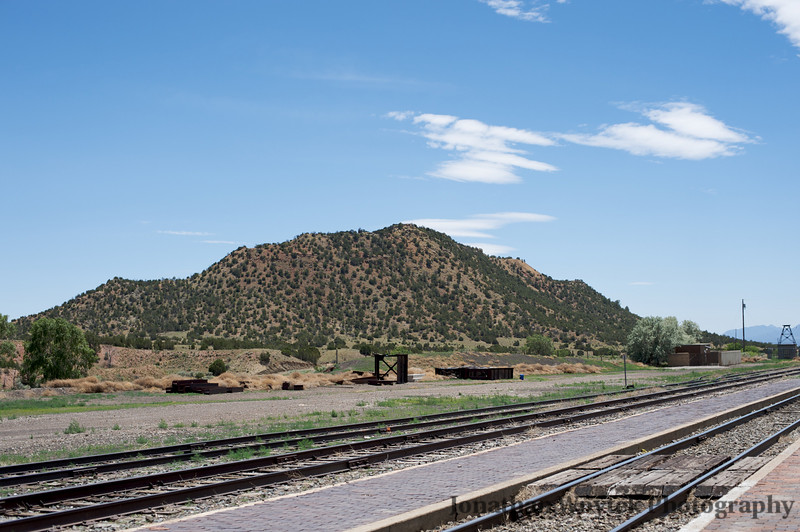 I watched a lot of the original series of Unsolved Mysteries this past month. Just to clarify, I am NOT referring to the recent Netflix reboot. I am talking about the original episodes hosted by Robert Stack (and still later, Dennis Farina). These are currently available to watch for no additional charge on Amazon with an Amazon Prime membership.
My favorite episodes are the ones about ghosts and urban legends.
Now, hold on to what I just told you. It's going to sound as if I am now changing the subject, but I'm not.
I blogged last summer about my newly found love for Adam Selzer's Facebook page for his tour company, Mysterious Chicago. As I explained on that blog post, Selzer is a Chicago-based author and tour guide who stopped giving live tours last year when Covid became a thing. Selzer pivoted to virtual tours that he makes available for free on his Mysterious Chicago Facebook page. He provides links to his online tip jar so that anybody who enjoys his virtual tours can pay what is within their means to help him keep his lights on. For now, Selzer livestreams his tours and keeps the video archive available to watch on Facebook later.
I enjoy Selzer's tours about ghosts and urban legends.
(See a pattern?)
Now, from what I learned from watching Selzer's virtual ghost tours, he started out working as a ghost tour guide for companies owned by other people. Selzer received local folklore from these companies. He researched the stories himself and found that many of these stories:
weren't true;
weren't completely true; or
didn't have documentation to back up the story
In some cases, the stories were just completely fabricated, presumably by somebody else in the ghost tour industry.
So, in the Mysterious Chicago virtual tours that I have watched, Selzer pointed out what the local folklore said about a story and what other Chicago tour guides said and what documentation he actually uncovered about the story.
So, now back to Unsolved Mysteries.
The ghost of Julia Staab, a Jewish German American who died in 1896, allegedly haunted an upscale hotel (La Posada) in Santa Fe, New Mexico.
Julia died in the Santa Fe mansion that her husband, the merchant Abraham Staab, built for their family. She was 52 years old and the mother of eight children. Her youngest child passed away a few years before Julia's own death. Julia allegedly spent a significant part of the end of her life shut up in her bedroom. She did not attend her own daughter's wedding.
Decades later, this mansion became the La Posada de Santa Fe, a hotel and spa.
In the 1970's, a La Posada hotel employee reported seeing a ghost. More ghost claims followed. Rumors and local folklore spread regarding Julia's "real" cause of death and her existence in the spirit world.
From what I understand, Santa Fe's own local ghost tour industry included stories about Julia's alleged ghost.
The Unsolved Mysteries' Season 7, episode 2 (which aired October 2, 1994) included the story of Julia's haunting. (In my opinion, the description of this episode on Amazon didn't do a very good job of confirming that this story exists on this episode, but it's there.)
The show included coverage of an actual "scientific" ghost hunt, complete with EVP recordings!
Here's the thing that I want to point out, though: this Unsolved Mysteries episode included an interview with a woman identified as on the screen as Betsy Sollitt, a "Local Folklorist."
I Googled "Betsy Sollitt" and "Santa Fe." According to her October 2016 obituary, she was born in Chicago. After several moves, she ended up living in New Mexico and she was highly involved in the arts and humanities scene there. (She also apparently lived and worked for some time on a tall ship. My husband will be excited when I tell him about that.)
Based on the obituary, I am under the impression that "local folklorist" Betsy Sollitt was a highly educated, well-meaning woman.
(The obituary also identified her under a different name. When I Googled her under this other name, I found several letters that she wrote to local newspapers regarding environmental concerns. Again, she comes across to me as a highly educated, well-intentioned woman.)
However, a little bit over a year ago, I read the family memoir "American Ghost" by Hannah Nordhaus. (This book was first published in March 2015.)
The author Nordhaus is Julia Staab's real-life great-great-granddaughter. (Note that Nordhaus referred to Julia Staab throughout her book as "Julia," which is why I chose to do so as well.)
Nordhaus researched family documents, letters, immigration records, etc. She interviewed family members who had personally known Julia and her children. Nordhaus is a direct descendent of Julia's daughter, Bertha. Nordhaus obtained Bertha's diary from the private collection of a cousin who was also a direct descendent of Julia and Bertha. Bertha wrote this diary during the final years of Julia's life.
Nordhaus travelled to Santa Fe and to Julia's childhood home in Germany.
Nordhaus discovered that some of the "local folklore" surrounding Julia Staab, as presented in this Unsolved Mysteries episode as well as stories shared by other local "folklorists" and ghost tour guides, wasn't actually true. Including some of the more unsavory rumors about the events leading up to Julia's death.
Here's the blog post that I wrote previously about Nordhaus' "American Ghost." This other blog post includes my personal experience on my only trip to Santa Fe.
Now, after I read "American Ghost," I asked myself:
"What "right" did a self-appointed local folklorist have to appear on primetime television to promote a story that wasn't fully verified from a historical perspective? Was this story even "hers" to tell?"
Now, in the folklorist's defense, this Unsolved Mysteries episode aired in 1994. Nordhaus' "American Ghost" was published in 2015. From my reading of this family memoir, significant parts of Nordhaus' research was based on records to which she had access (or at least, EASIER access) because she was a family member of her research subject. For instance, Nordhaus obtained Bertha Staab's diary because she reached out to a family member with whom she had an existing relationship, and that family member reached out to a different family member.
Also, to be completely honest, would the book-buying public actually be interested in Julia Staab and her incredible real-life story were it not for the efforts of ghost tour guides and also "local folklorists" who promoted the tale of her ghost?
Would Nordhaus have even researched this particular great-great grandmother if this ancestor wasn't already famous in her paranormal afterlife? (I have 8 great-great grandmothers and 8 great-great grandfathers. So, I assume that Nordhaus also has 8 great-great grandmothers and 8 great-great grandfathers.)
So, perhaps the ghost tour guides and the "local folklorists" did the Staab family (and their extended family) a favor by generating national (international?) interest in Julia Staab.
I am sure that I am not the only person who felt at times as if this January was endless. We are going into February in a few days. I intend to watch many more old Unsolved Mysteries episodes. However, I will do so while keeping in mind the lessons that I learned from Mysterious Chicago and American Ghost.
---
---
(Also, as a sidenote, Nordhaus mentioned in her book a few "rumors" about Julia Staab's ghost story that weren't presented in the Unsolved Mysteries episode. These rumors were reportedly told at some point by either Santa Fe ghost tour guides or by local people on a message board, or perhaps both. In my own personal opinion, some of these "rumors" in the Julia Staab ghost story were problematic for their anti-semitic tone. Nordhaus didn't express this opinion in writing in her book. To reiterate, this is my personal opinion. In my mind, this is another reason to think critically about folklore before one regurgitates it.)