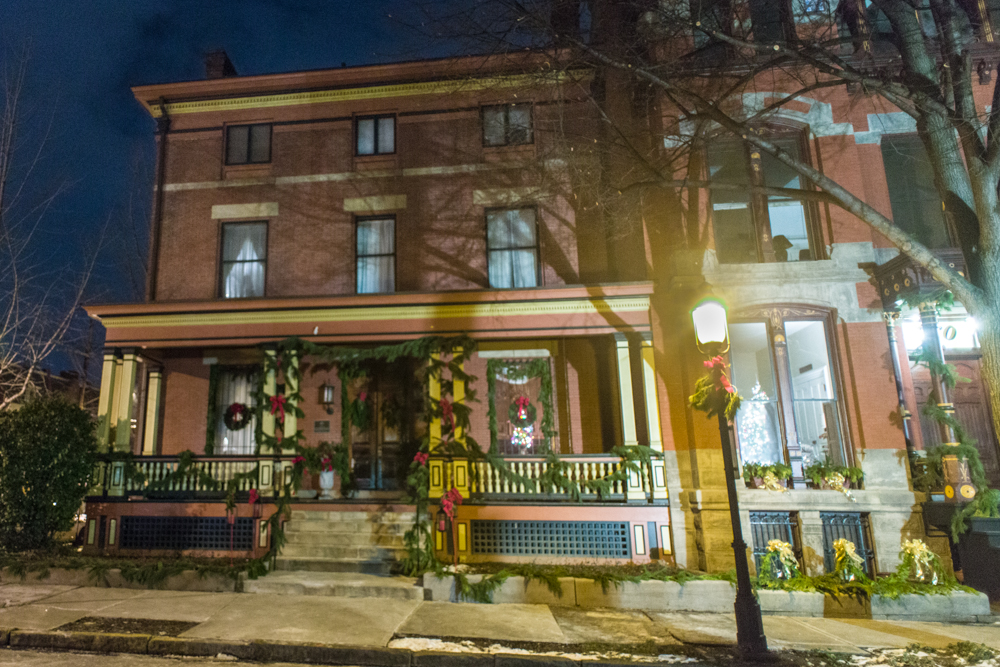 Confederate soldiers climbed the circular staircase that inspired "The Circular Staircase," Mary Roberts Rinehart's mystery novel about a haunted house.
Maybe?
Who is Mary Roberts Rinehart? And who cares?
Well, Mary Roberts Rinehart (1876 – 1958) was a mystery fiction novelist born and raised in Pittsburgh. I care because my late mother-in-law, Fran, enjoyed reading Rinehart's books so much that she read excerpts of them to me shortly before her own death in 2016. Fran and I actually got to tour the Pittsburgh house where Rinehart wrote her novel "The Circular Staircase."
Also, in full disclosure, I am a dues-paying member of the Pittsburgh Chapter of "Sisters in Crime," a club for writers (and readers) of crime fiction. The Pittsburgh Chapter is officially the "Mary Roberts Rinehart Chapter," in honor of this local mystery writer. (Also, pre-Covid we met at the Carnegie Library in Oakmont, not in Pittsburgh.) But the true reason that I cared enough about Mary Roberts Rinehart to blog about her several times was that Fran was a true fan of Rinehart's work.
One year, Fran took "The Circular Staircase" with her on vacation. Then, she downloaded a Rinehart travel memoir onto her tablet and read that during the same vacation. She paused multiple times to tell my husband and myself about the her favorite parts of the Rinehart memoir.
Fran read us a page in which Rinehart talked about the household staff that Rinehart brought along on an African safari.
Fran said, "Can you imagine? Bringing servants with you? To go camping?" She laughed. She got quiet and read more for a little bit. Then she told us about another story in the Rinehart memoir that tickled her fancy.
(I do the same thing every time that I blog here about something that I just read that excites me. You are all excellent people for reading the little tales that I recount from other people's books.)
Oh, let me mention this again – "The Circular Staircase" took place in a haunted house!
So, as I just mentioned a few paragraph's ago, Rinehart grew up on Pittsburgh's North Side. For those of you from out of the area, the North Side is the part of Pittsburgh on the North Side of the Allegheny River. Rinehart trained as a nurse in a Pittsburgh nursing school. Through this profession, she met her physician husband. They lived together on the North Side in the house pictured at the top of this blog post. This house sits in the portion of the North Side now branded as Allegheny West. (The neighborhood even has its own website!) Now, Heinz Field – the Pittsburgh Steelers' home stadium – sits on the North Shore of the Allegheny River. Allegheny West sits behind Heinz Field.
Allegheny West's neighborhood preservation group sells tickets to various tours throughout the year in order to raise money. Jonathan and I toured Allegheny West during several of its Victorian Christmas-themed house tours. Jonathan's parents joined us during several of these tours.
I personally cannot afford to live in this particular neighborhood. It's directly across the river from downtown Pittsburgh. One year, one of the homeowners featured on the tour told our group that he walks to Pittsburgh Steeler games because he lives so close to Heinz Field. However, I enjoy seeing all of the loving work that the homeowners put into preserving these homes built in the 1800's.
The houses featured on the Christmas house tours change each year. One year, the featured houses included the house photographed above – the one where Rinehart wrote "The Circular Staircase."
So, that's how Fran and I and our husbands got to tour the house.
Now that I've toured the North Side house, I can tell you that this particular house DOES NOT have its own circular staircase. We were told that a completely different house – a house somewhere in a rural area, a house where Rinehart stayed once on a vacation – possessed the circular staircase that inspired the novel.
Which begs the question:
Where is the haunted house with the circular staircase?
So, I have in my possession a self-published book titled "History of Old Allegheny Township, Westmoreland Co, PA From Prehistoric Times to c. 1875 Territory Comprising Present Day Allegheny Twp., Arnold, East Vandergrift, Hyde Park, Lower Burrell, New Kensington, Upper Burrell Twp., Vandergrift and West Leechburg" by Rev. Reid W. Stewart, Ph.D., Point Pleasant Ltd. Lower Burrell, PA 2005.
Just to clarify any confusion, the word "Allegheny" in reference to place names comes up A LOT in this blog post. The reference to "Old Allegheny Township, Westmoreland County" in this particular book title has NOTHING to do with the Allegheny West neighborhood of the North Side of Pittsburgh – except that both of these are on the Allegheny River. I wanted to clarify this because the North Side of Pittsburgh ALSO includes a section that was called "Old Allegheny" because, again, ALL of these are located on the Allegheny River. (Also, to make things even more confusing, the "Old Allegheny Township" referenced in the book title is in Westmoreland County, Pennsylvania. Pittsburgh, including the North Side where Rinehart lived, is along the Allegheny River in Allegheny County.)
Now, the North Side of Pittsburgh (in Allegheny County) – where Rinehart lived – is VERY CLOSE to what Pittsburghs call "The Point" – the Allegheny River's confluence with the Monongahela River to form the Ohio River.
On the other hand, the geographic area referenced in this book title – Old Allegheny Township, Westmoreland Co, PA From Prehistoric Times to c. 1875 Territory Comprising Present Day Allegheny Twp., Arnold, East Vandergrift, Hyde Park, Lower Burrell, New Kensington, Upper Burrell Twp., Vandergrift and West Leechburg – is actually the area where I live. (Again, this is along the Allegheny River in Westmoreland County.) This referenced geographic area is a pretty large area. The places mentioned in this book title are approximately 20 – 40 miles UP RIVER from Pittsburgh's North Side where Rinehart lived.
Jonathan and I live in New Kensington because this is where he grew up from the age of 12 onward. Fran – Jonathan's mom – also grew up in New Kensington. This self-published book copy that I just referenced came from Fran. She lent this copy to me. Or, somebody gave this copy to me after she died and they cleaned out her book collection. Anyway, I have no idea where Fran acquired this copy of this book. Local fair? History talk? Booth at a parade?
Anyway, this history book includes a "Chapter 9 – Legends and Stories of the Area – Ancient and Modern." The second story in this chapter cites a "local tradition" that a local mansion included "divided staircases" which inspired "The Circular Staircase."
Per Stewart's History of Old Allegheny Township, this house "stood toward the southern end of River Forest Golf Course." Stewart noted that Duncan Karns built the mansion in the 1870's. Stewart also noted that Rinehart wrote "The Circular Staircase" in 1908. The mansion later burned down. Per Stewart, Rinehart visited the house as a young woman.
This history book provided no citation for the claim except for "local tradition."
In full disclosure, my sister-in-law – Fran's daughter – got married at the banquet hall at River Forest. I pedaled past River Forest on a bike trail once. Also, Jonathan and I drive past it several times a month during each of the summer months. River Forest is near Freeport, PA. I had never heard of the former Duncan Karns mansion until I read this chapter in Stewart's book. I figured out the approximate location of the Duncan Karns mansion based on my (limited) knowledge of River Forest. The site of the former mansion is near a four-lane highway and a major intersection. I mention all of this because – in my opinion, at least – the former Duncan Karns mansion does not live on in regional memory as a beloved landmark.
By the way, the site of the former Duncan Karns mansion is approximately 35 miles up the Allegheny River from the North Side of Pittsburgh where Rinehart lived.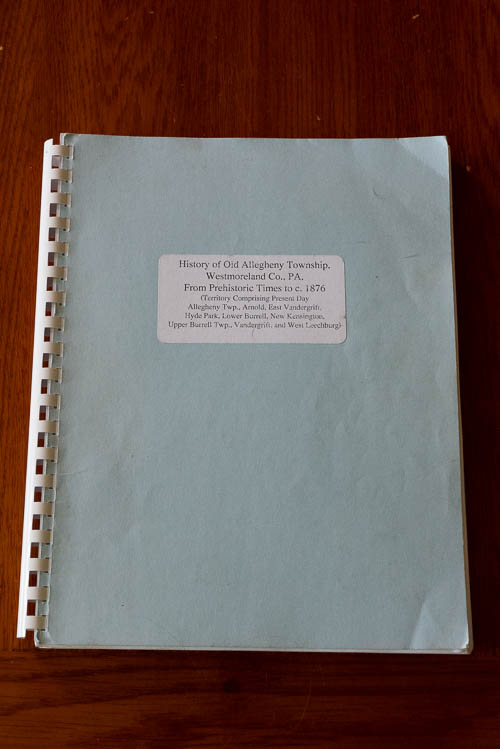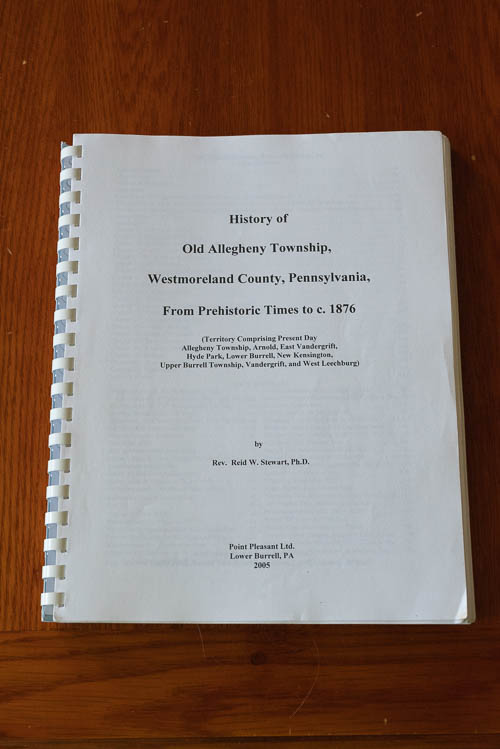 Steward also claimed in his book that Duncan Karns never got to live in his mansion because he lost all of his money in speculation. So, if the Duncan Karns mansion wasn't haunted, I guess that at the very least, it was cursed.
What does this all have to do with Confederate soldiers?
Well, here's the thing. I wrote this blog post in April 2018 speculating on the "true" location of The Circular Staircase inspiration. I included much of the information that I just included here.
Crickets.
Yesterday, I received a comment on my blog post about the claim that the Duncan Karns mansion inspired "The Circular Staircase" from a "Mary." Mary's comment read in part:
This is not that house. Melrose Castle Estate in Casanova Northern Virginia is the house that inspired Sunnyside the haunted mansion in The Circular Stair.
Well, I had never before heard of Melrose Castle Estate. So, I Google researched the place. Here is part of my response to Mary's comment:
I see that the Wikipedia entry for this structure claims that it inspired "The Circular Staircase." Wikipedia includes the following source for this claim: Heincer, Amanda (May 24, 2017). "Historic castle for sale in Warrenton". Fauquier Times. Retrieved 2018-10-13. However, the article as it is currently available online doesn't actually provide any sources to cite this claim.
When I Googled this today, the first page of results include a link to this article on http://www.virginialiving.com. This article also claims that Melrose Castle is the inspiration for "The Circular Staircase." But I don't see any information in this article to back up that claim.
Per my quick Google research, it appears to me that Melrose Castle is in fact a beloved local landmark for the people of Casanova. I even located a Facebook page for "Fans of Melrose Castle." I have a sibling who currently lives in Northern Virginia. Perhaps I will visit Casanova when I visit my sibling. Per my Google search, it doesn't appear to me that Melrose Castle is currently open to the public. Do you know if the building is viewable (and photographable) from a public street?
In my reply to Mary, I listed two media sources that claimed (without citation) that Melrose Castle in Virginia is actually THE INSPIRATION for "The Circular Staircase."
Here are the other claims that these two sources made for Melrose Castle:
Confederate Hospital during the Civil War
Union Headquarters during the Civil War
"Home to a Large Angus Cattle Herd"
Thoroughbred Horse Farm
Home of the Racehorse "Noble Quest, who won multiple French prix before being retired as a highly sought-after stud"
Site of Many a Breakfast (Fancy Society Breakfasts, I Guess)
Site of Garden Tours
Site that Still Needs a "Final Phase of Renovation" (Note: Since I own and live in a house built in the 1890s's, whenever I learn of an old house that "needs work," I yearn to run screaming in the opposite direction.)
Home of William Weightman III, a "Polo Player" and also a "Convicted Polygamist"
So, it looks as if Melrose Castle in Northern Virginia, former home of the "Convicted Polygamist" William Weightman III, might have actually inspired Mary Roberts Rinehart to create her haunted house in "The Circular Staircase."
Maybe MULTIPLE houses inspired Mary Roberts Rinehart. Finding the Muse is not a zero sum game.
*********************************************************
Since it's almost my birthday, I'm going to end this blog post with a little rant. I really wish that the settlers who named everything for their settler maps hadn't given everything the same name. I got exhausted just trying to explain the differences between all of the places that all had "Allegheny" in the title. Also, I grew up about 70 miles west of the Pittsburgh area in the Allegheny Mountains. My mom graduated from a community college that had a branch in our area (Somerset County, Pennsylvania) called Allegany College of Maryland (yes, different spelling), but there is also a very expensive, private liberal arts school called Allegheny College about 115 miles north of Pittsburgh.
Thanks for reading my blog!