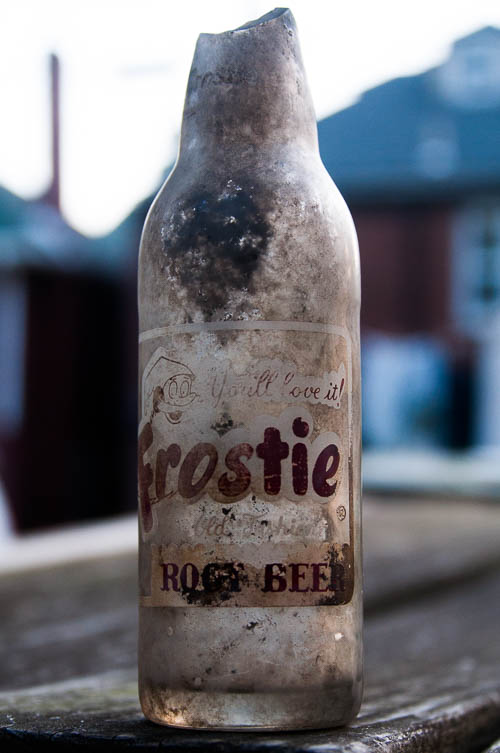 Our first porch contractor found this bottle when he dismantled our 1930's era porch in 2014.
What's this? you say. A broken bottle?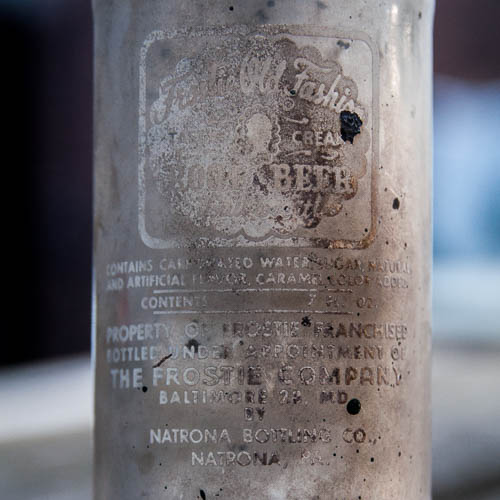 We saw the words "Natrona Bottling Company" on the back.
So let's start here, at the Natrona Bottling Company's own website. Because luckily for us, they still operate, only six miles from Parnassus. Per this website, the company started in 1904.
Jonathan searched eBay, where he learned that bottles such as these dated from the 1950's – 1960's. Frostie was a brand out of Baltimore, and during that time period it contracted with several companies to bottle it. Including Natrona Bottling Company.
You can still purchase Frostie Root Beer.
Natrona Bottling Company no longer bottles for Frostie, but luckily for us it currently does bottle its own root beer today. Jonathan and I drink it, out of glass bottles much thinner than the one found under our porch.