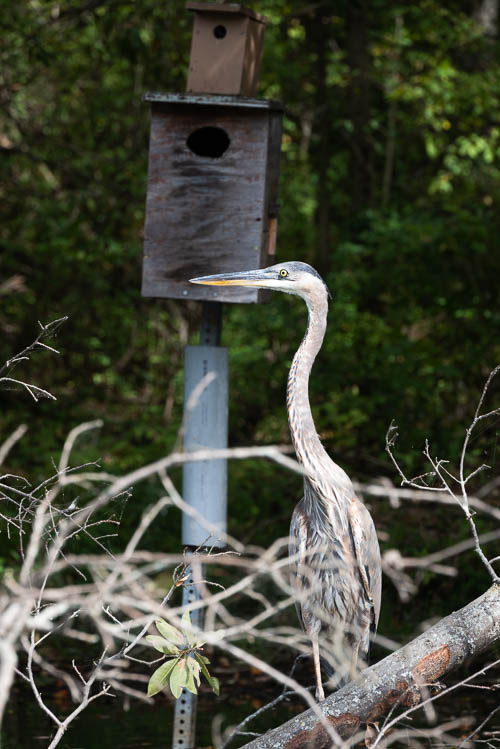 Iorld's most observant person. Still, I remember the first time that I saw a heron "in the wild" here in Western Pennsylvania. I was an adult. We were driving on a highway that spooned a creek. I yelled, "Hey, there's a heron standing in the creek!"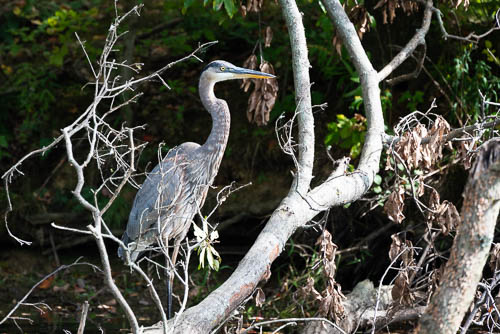 Now, in the warm months, I see at least one heron fly directly over my backyard in Parnassus. Same time each evening. Perhaps my yard sits under the flight path between Pucketa (Puckety) Creek and the Allegheny River? What do you think?
So, anyway, my employer held an Earth Day photography contest on its intranet. Prizes are bragging rights only.
I entered one of these for the contest. I posted a heron photo. I wrote in the caption that to me, the heron is a symbol of the air and water clean-up efforts here in Western PA.
Within hours of my posting about my heron excitement, this one employee (who I don't know) from another office (on the East Coast of the US) left a comment on my post. The comment went something like this:
"I used to have a Koi pond my backyard. The pond had about 20 fish that were all worth a great deal of money. One day, I came home and all of the Koi were gone. My neighbor showed me a photo of a blue heron sitting on my roof looking down at the empty pond. So, I blame the heron for eating all of my expensive fish. I had to close my Koi pond."
(She capitalized the word "koi.")
I have family friends who lost their own koi to raccoons. I'm sorry to hear this.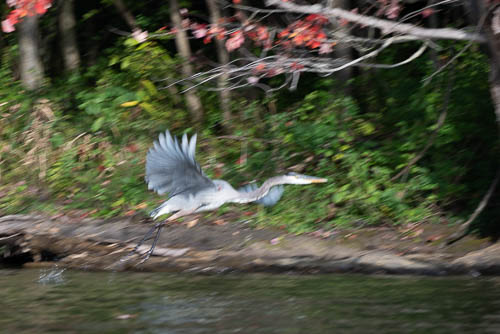 Heron are native to our part of North America. Koi are not native to North America.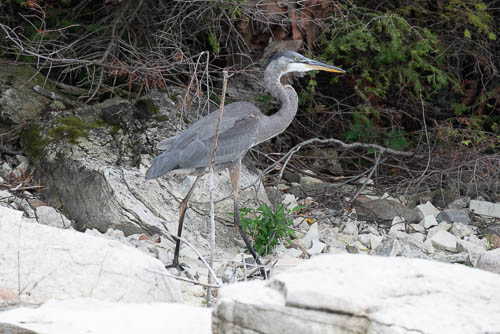 In honor of heron just doing their best to survive in their natural habitat on this Earth, here are a bunch of heron photos that I took.