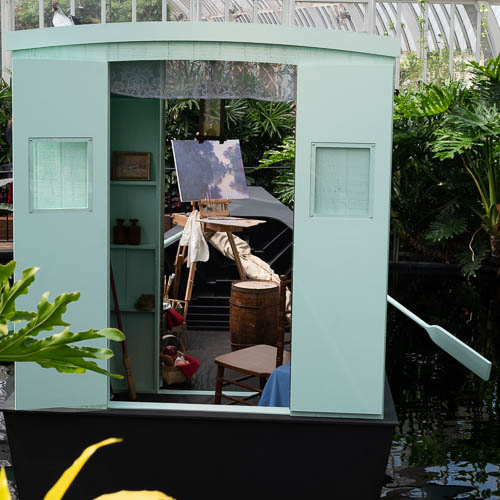 I posted here some photos that I took at Phipps Conservatory this past Friday. In about a week or so, you will most likely see a story in the local media about the grand opening of Phipps' upcoming exhibit, "Monet in Bloom."
Phipps' Spring Flower Show ended a few weeks ago. The "Monet in Bloom" show doesn't officially open until next Saturday. However, Phipps remains open between exhibits. They install signs around their facility noting that visitors are watching the upcoming exhibit's progress. The "Monet in Bloom" show was such a work-in-progress when Jonathan and I viewed it this past Friday.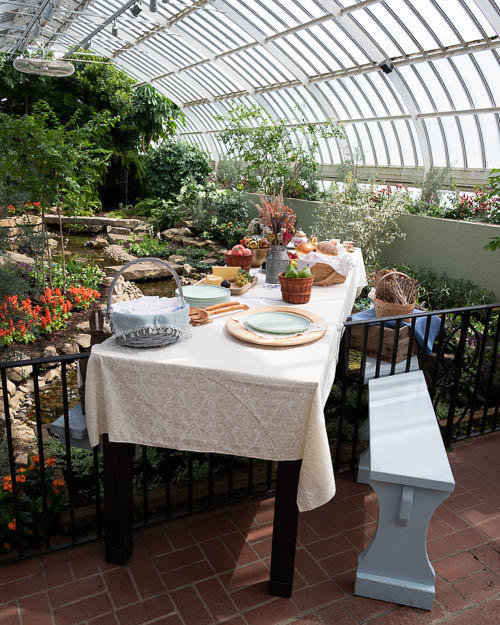 Wikipedia told me that Claude Monet's father "disapproved" of Monet's artistic ambitions and "wanted him to pursue a career in business." So, you know, pretty on par with everything that I have ever read about creative people.
When he was a young adult, the older adults in his life most likely said stuff to him like, "Time for you to get better dreams, Claude. My co-worker's son, Jean Pierre, studied accounting. He has a job offer and a hiring bonus. The neighbor kid, Antoine, is finishing his Pharmacy degree. How do you intend to feed yourself, Claude?"
I think that Claude Monet did just fine. We're all just trying to do the best that we can.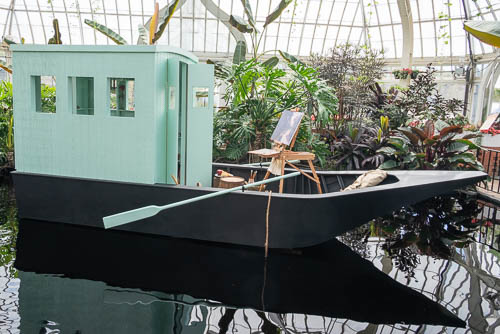 Jonathan and I celebrated our wedding anniversary on Friday.
We travelled downtown and watched five young (college aged?) women hold a Dunkin' Donuts party at PPG Plaza. The women kicked off the party by feeding doughnut bits to the plaza pigeons. The women boosted the party with a marriage proposal (complete with PPG Plaza Water Fountain, bended knee, ring, and screams of delight) between two of the women.
We heard a tour guide tell his group that locals refer to the PPG Fountain as the "Tomb of the Unknown Bowler." (The fountain sort-of resembles bowling balls propping up a really big bowling pin. Here's a photo from 2012.)
(Edit: A Google search told me that "former Pittsburgh Post-Gazette columnist Peter Leo" created the landmark's nickname.)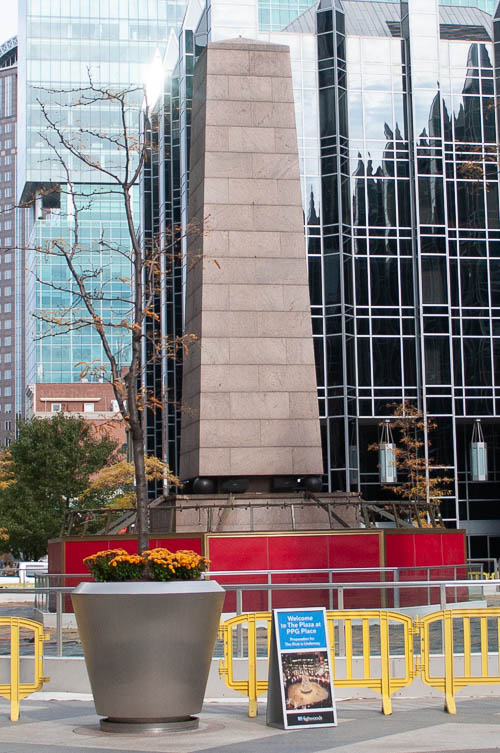 Pitt's graduation took place this weekend around the city. While we sat at the plaza, a man robed in doctoral regalia carried a folding camp chair back and forth across the plaza. (We joked that this chair was his graduation gift. "Congratulations on your doctorate! Here's a camp chair. Now carry it back to your car!")
Everyone's just doing the best that they can.