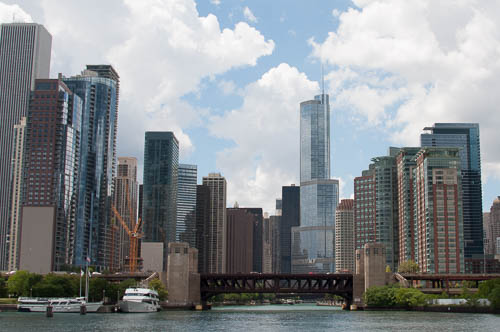 I found a new podcast episode that I really enjoyed this week.
As I mentioned on this blog, my in-laws once lived on the Upper Peninsula of Michigan. They deeply loved the Great Lakes. They shared this love with their kids and also with me.
I really wish that I could bring back my mother-in-law, Fran, and then transport my sisters' appreciation for a good ghost story podcast into her soul. Then, I would have someone who would be as excited to listen to this podcast as I was:
The Christmas Tree Ship episode from Haunted Places from Cutler Media and part of the Parcast Network.
To quote the Episode Info from the podcast website:
The Rouse Simmons, or "The Christmas Tree Ship," was a 205-ton, three-masted schooner. In 1912, the beloved ship met an untimely demise when it sank to the bottom of Lake Michigan. Today, locals have reported seeing the ghost of the ship and its crew sailing the waters it used to call home.
I posted above a photo of the Chicago lakefront because the Rouse Simmons delivered trees to the Navy Pier in Chicago each year.
On another note, I'm still learning to podcast myself. I don't want to post anything that I didn't enjoy creating. Stay tuned for future podcasts from me.
Finally, I cannot thank you fantastic readers enough for reaching out to me in support of the Parnassus Pen.