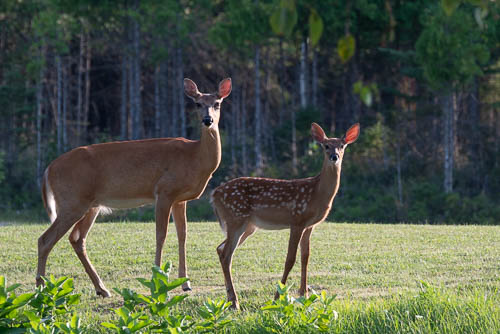 If I ever end up on a reality show, I will list my occupation as "Wildlife Photographer."
Here are some of the photos that I took in Northern Michigan. We stayed on Drummond Island, an island off of the northern Lake Huron section of Michigan's Upper Peninsula.
Drummond Island holds the remains of a fort from the 1700's and 1800's. Not an American fort. A British fort. British soldiers guarded this fort even after the War of 1812 ended and the Treaty of Ghent gave Drummond Island to the United States. The British kept a military presence on UNITED STATES SOIL for DECADES after this war. I bet that this urked old Andrew Jackson. I want to blog about this some time.
The island is a few miles from the Canadian border. It is physically possible to snowmobile from Canada to Drummond Island when this part of Lake Huron freezes.
Anyway. I saw a black bear run past me outside as I sat inside the kitchen of our rental house. I didn't grab my camera fast enough to get a photo of said bear. Had I yelled, "Hey, bear! Hold still til I grab a shot of you!," it would have ended poorly for me.
I DID see two eagles either fight or mate. I grabbed a photo of BOTH eagles after they separated but before they flew away.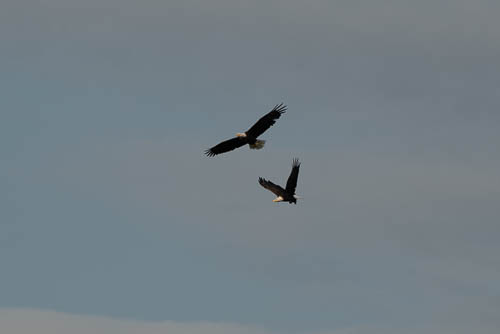 Then, I saw a snake on "our" porch. My new snake friend ran off and hid under the porch after I took photos of him or her. Jonathan either saw this same snake hiding in our wood pile several times, or he saw a different snake of the same species hiding in our wood pile.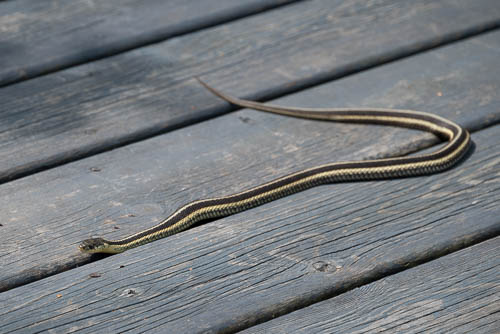 Here is a sandhill crane. In my post about the Jersey Devil folklore in the Pine Barrens of New Jersey, I mentioned that writers and podcasters theorize that the some of the alleged "Jersey Devil" witnesses actually saw sandhill cranes.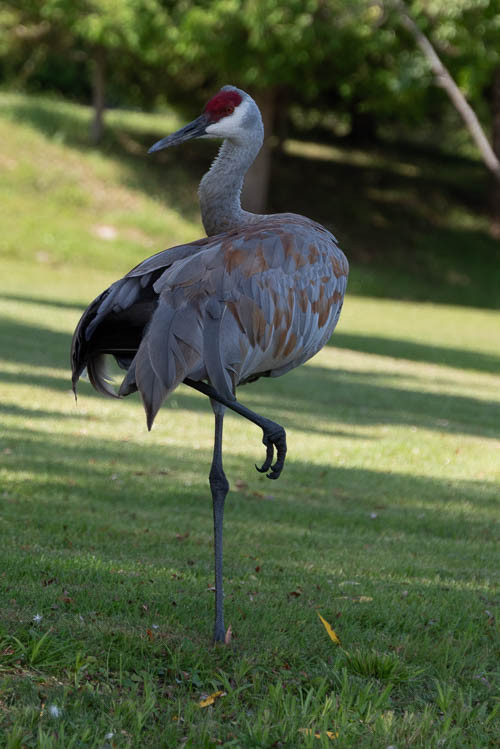 I love heron, and I will shoot heron (with a camera) every chance that I get. I said HERON. You know, the bird.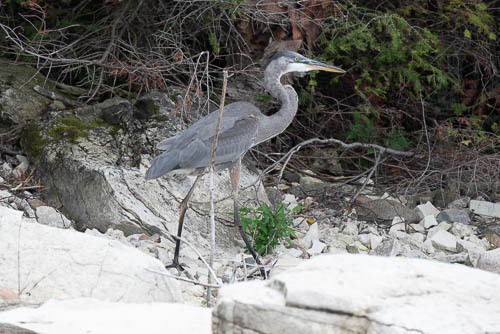 Now, I know that Jonathan took much better photos than I did, but here are some more: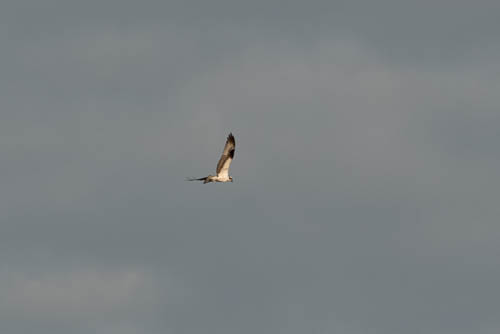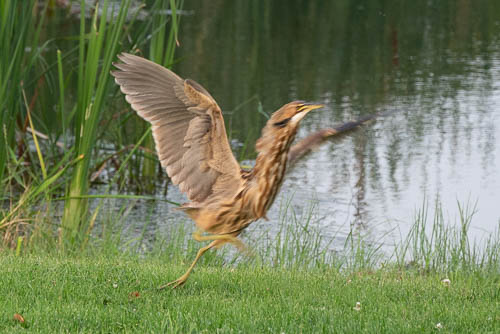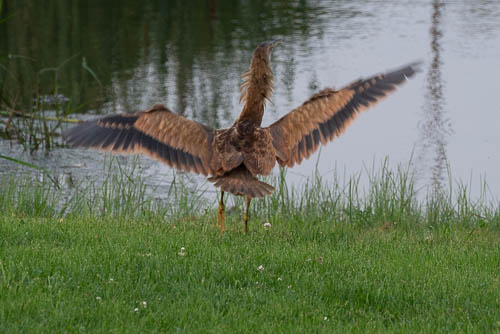 Loons!