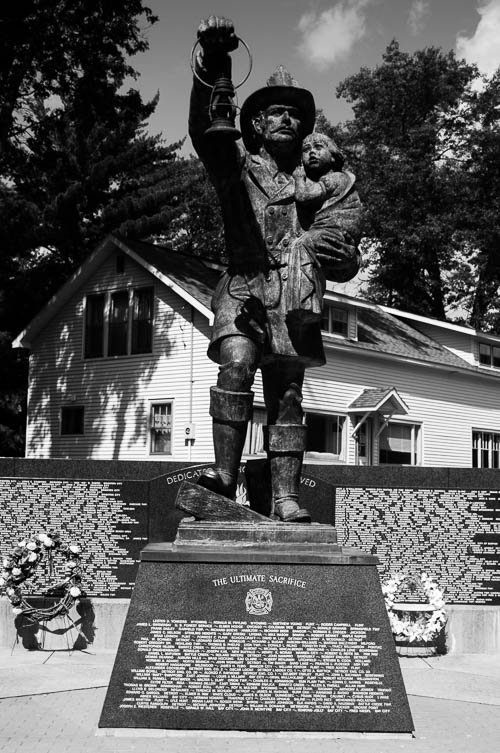 A few years ago, my husband Jonathan and I visited the Michigan Fireman's Memorial in Roscommon, Michigan. I took the above photo at this memorial. I post it tonight in honor of the following dates:
September 29 – October 6, 2019: Light the Night for Fallen Firefighters
October 6 – October 12, 2019: Fire Prevention Week
October 8-10, 1871: Great Chicago Fire
October 8, 1871: Peshtigo, Wisconsin Fire
October 8, 1871: major fires in Holland, Manistee, and Port Huron, Michigan
October 9, 1871: major fire in Urbana, Illinois
October 12, 1871: major fire in Windsor, Ontario
In honor of Chicago and its firefighters, here is a photo that I took of a Chicago fire boat: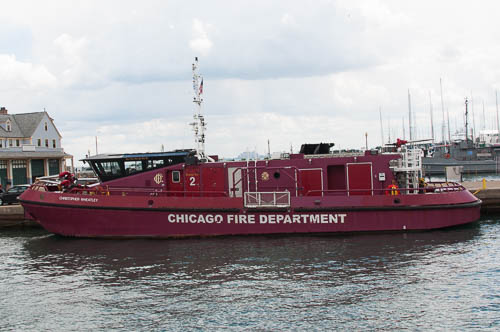 Here's a little story for you: I learned on Wikipedia that a town by the name of Singapore, Michigan ONCE existed on the shoreline of Lake Michigan. Singapore became a ghost town as a result of the October 1871 fires, but it DIDN'T burn.
Singapore, MI was founded in 1836. The town included two sawmills. As one might expect of a town that has sawmills, a forest bordered Singapore.
Well, the fires produced such a great demand for lumber that the businessmen in Singapore deforested the area surrounding Singapore. With the trees gone, the town had no protection from Lake Michigan's sand dunes. By 1875, the town was covered up by sand!
In my opinion, this is the premise of a Margaret Atwood story.
Stay fire safe this month.