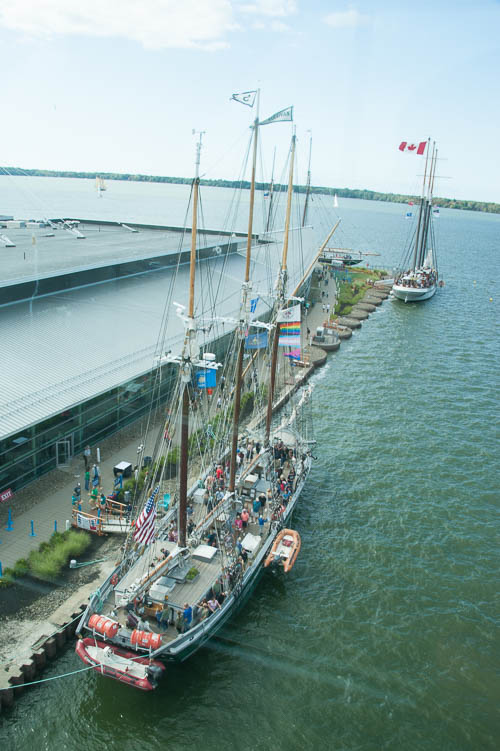 As I mentioned in yesterday's blog post, my husband Jonathan and I spent this past weekend in Erie. We attended Tall Ships Erie 2019 on Saturday. We slept on our sailboat at our Erie marina on Saturday night. We cruised past Tall Ships Erie 2019 on Sunday. Then we sailed on the open Lake Erie.
Jonathan plans to blog a detailed pros-and-cons recap of the festival on our other blog, so I won't go into much detail about the festival here.
This was our third one-day trip to an Erie tall ships festival. We attended for one day each in 2013, 2016, and now in 2019.
I want to be clear that in my experience, this festival involved significant crowds and significant walking. We even encountered large crowds in the lines for the shuttle buses and the ice cream stand. In fact, the ice cream stand ran out of waffle cones and several flavors. I was so relieved that I could still get my chocolate cherry ice cream!
For each trip, we purchased the one-day passes that permit us to walk past the boats but not to board and tour the ships. These are the lowest-cost passes.
During all three festival years, we observed significant lines to tour most of the ships. For instance, this year the festival included Santa Maria, a claimed replica of Christopher Columbus' ship. We heard someone at the festival say that a two-hour wait existed to tour that ship.
Here is the Santa Maria as it looked on Saturday: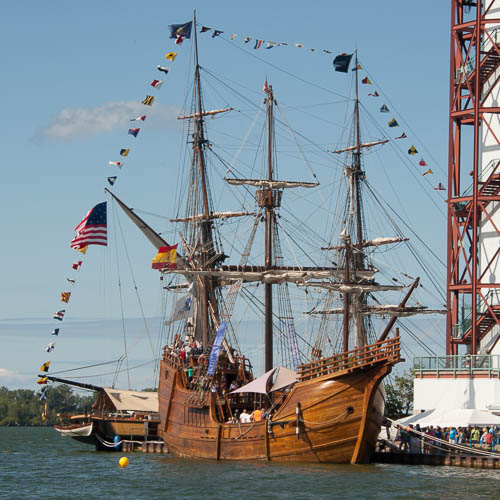 We also observed significant wait times to tour Picton Castle. Here is Picton Castle's bow: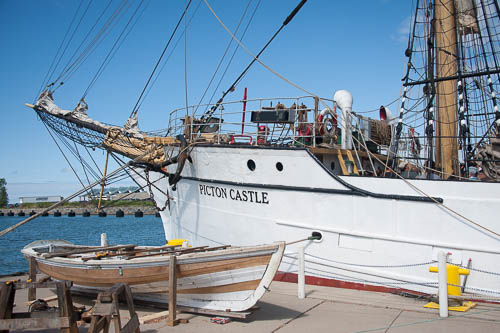 Here is Picton Castle's Stern: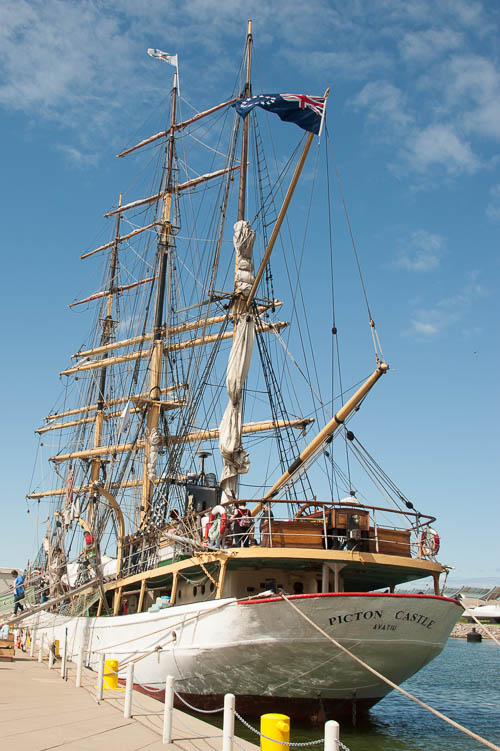 On Sunday, I took several photos from the water as we cruised on our own sailboat to Lake Erie. I will post my water photos shortly.