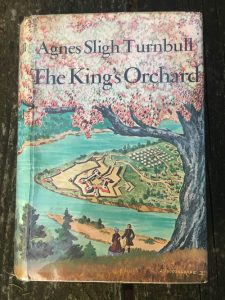 If you spend time in Pittsburgh, then you heard of Schenley Park and Schenley Plaza. You heard of their benefactor, Mary Schenley. You probably know more than I do about Mary Schenley's maternal grandfather, James O'Hara. This first part of my blog post is for all of the other fantastic, generous folks who read my blog.
I'm well aware that you can read all about James O'Hara on Wikipedia. I typed the first half of my post from memory specifically so that I don't regurgitate Wikipedia.
James O'Hara was born in Ireland in the 1700's. He sailed to colonial America in the 1770's, after the French and Indian War and shortly before the Revolutionary War. Now, from what I understand:
1.) O'Hara did NOT land in Philadelphia as an impoverished immigrant.
2.) He grew up privileged and highly educated.
3.) He sailed to the New World shortly after he received an inheritance.
4.) So, he arrived in Philadelphia with a nest egg that he was eager to invest and grow.
Now, back in the 1770's, nobody had the internet. Suppose that you were a Philadelphia businessman. One day a man showed up on your doorstep and introduced himself as James O'Hara. This man who claimed to be "Mr. O'Hara" announced that he came from a wealthy family and that he had a bunch of capital that he wanted to invest in colonial Pennsylvania. Furthermore, "Mr. O'Hara" advised that he wanted YOU to introduce him to your fellow Philadelphia businessmen. Well, you couldn't just Google "James O'Hara" in order to vet him. You couldn't check his social media to make sure that his network included the "correct" people back in England or Ireland.
Since the internet didn't exist, James O'Hara arrived in Philadelphia with several "letters of introduction" from prominent men in England and / or Ireland. He presented these letters to Philadelphia leaders as "proof" that he, James O'Hara, was good enough to be received into their social circles. This is how O'Hara met the members of Philadelphia's elite families. I'm under the impression that O'Hara met Robert Morris, a Philadelphia financier, this way.
O'Hara decided that he could make money in the fur trade in Western Pennsylvania. At that time in history, the British had just won the French and Indian War. They established Fort Pitt at the point where the Allegheny and Monongahela Rivers join to form the Ohio River. They called this location the "Forks of the Ohio." This spot later became downtown Pittsburgh.
O'Hara travelled to Fort Pitt. He purchased beaver pelts from Native American trappers, and he resold them to East Coast merchants who shipped them to the Old World. In England and Europe at that time, fashionable dressers wore hats made of beaver fur. O'Hara profited from the fur trade.
The Revolutionary War started. O'Hara served in the Continental Army as one of George Washington's quartermasters. The United States won its independence. The war ended.
O'Hara went into more business ventures. From what I understand, O'Hara was really good at getting richer. O'Hara obtained large amounts of land that later became Pittsburgh, including portions of downtown Pittsburgh.
O'Hara also established Pittsburgh's first glass factory.
O'Hara and his wife Mary Carson had six children. One of their daughters married a man named Croghan, and this union produced Mary Croghan.
Mary Croghan's mother died young. Mary was an only child. She became the wealthy heiress to part of James O'Hara's substantial fortune when she was a young child. Mary's father sent Mary to boarding school. The teenaged Mary fell in love with her significantly older British teacher, Mr. Schenley. Mary Croghan eloped with Mr. Schenley and she became Mary Schenley. She moved to England with her new husband.
This union caused such a scandal that, from what I read, Queen Victoria refused to receive Mary Schenley socially.
Now, while this happened, Pittsburgh developed into a manufacturing hot spot for the Industrial Revolution. Mrs. Schenley owned some of Pittsburgh's prime real estate.
Andrew Carnegie visted Schenley in England. He asked her to donate land in Pittsburgh for a public park. Schenley donated the land that became Schenley Park.
I learned about the "James O'Hara" part of this story from the 1963 historical fiction novel The King's Orchard by New York Times best-selling author Agnes Sligh Turnbull.
Here is a curious thing that I discovered from reading The King's Orchard :
James O'Hara had an Irish Catholic father and a Protestant mother. O'Hara's parents lived apart. His mother raised him. However, O'Hara attended a prestigious Catholic boarding school in France. Turnbull mentioned O'Hara's Catholic background in passing about five times in the entire several-hundred page book.
From what I understand, O'Hara married a Protestant and he and his wife raised their children in a Protestant faith.
I learned from the last chapter of The King's Orchard about O'Hara's generosity to Pittsburgh's early Presbyterian church. I learned through a Google search about O'Hara's generosity to to Pittsburgh's early Catholic church.
Now, Turnbull (the author of The King's Orchard) grew up in New Alexandria, PA (in Westmoreland County) in a family with Scottish and Presbyterian roots. (New Alexandria is near Greensburg and Latrobe.) Turnbull moved to New Jersey after World War I, but she wrote several novels about Western PA. Almost all of these explore the adventures of Presbyterians of Scottish descent. I read some of these other books. So, I speculated that Turnbull "glossed over" James O'Hara's Catholic background.
I personally think that Turnbull's novel The Day Must Dawn, about Hannastown's destruction (and the failed Crawford Expedition) during the Revolutionary War, is a better novel.
However, I think that you will enjoy reading about the following in The King's Orchard:
1.) Fort Pitt originally had a moat.
2.) When workers dismantled Fort Pitt in the 1790's, James O'Hara purchased most of the fort's brick. He also purchased an original Fort Pitt block house. (Schenley inherited this block house from O'Hara. Schenley donated this block house to the Daughters of the American Revolution. This Fort Pitt Block House is now a public tourist attraction, located inside Point State Park in downtown Pittsburgh. This is the oldest existing structure in Pittsburgh and also the only remaining part of Fort Pitt. )
3.) One of James O'Hara's friends, Hugh Henry Brackenridge, founded the school that became the University of Pittsburgh.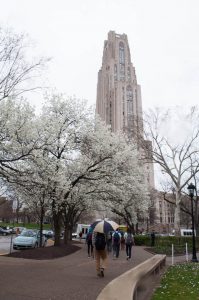 4.) Brackenridge grew up poor on a New England farm. Brackenridge borrowed books and put himself through Princeton. A cow ate one of the borrowed books.
5.) The first time that Hugh Brackenridge saw his wife Sabina, he was a lawyer headed to the courthouse in Washington, PA and she was a farmer's daughter chasing after a runaway cow. He watched her vault over a fence without touching the fence, and he told the other lawyers that if she did it again, he would ask her to marry him. She did it again. Her father said that Brackenridge couldn't marry her because he needed her to shrub the meadow. Brackenridge paid her father $10 to hire somebody else to shrub the meadow.
6.) After Brackenridge married his wife Sabina, he sent her off to a Philadelphia finishing school for a year so that she would learn how to be a suitable wife for his political career.
7.) Angry protestors almost burned down James O'Hara's house during the Whiskey Rebellion. Brackenridge talked them out of it.
8.) When O'Hara first arrived in Pittsburgh in the 1770's, he lived in the inn section of Elliott's, aka the Old Stone Tavern. I learned that many of Pittsburgh's earliest historical figures, including Colonel William Crawford and Simon Girty, drank in Elliott's bar. I found this notable because this building still exists in Pittsburgh's West End. A local preservation group seeks to restore it.
9.) Finally, in the introduction to Turnbull's 1963 book, she thanked several parties, including the Denny family, for their assistance with her research. Ebenezer Denny was Pittsburgh's first mayor. Ebenezer Denny also appeared as a character in The King's Orchard. Now, I mention this because I just read a memoir written by public figure with a notable connection to the American Civil War and also to the White House. This memoirist referenced "the Dennys" in her tale about her own parents' journey down the Ohio River from Pittsburgh to Missouri. I intend to blog about this mystery memoirist in the future.
I actually learned about Turnbull when I worked as a student at St. Vincent College Library in Latrobe. One of the librarians discovered that I liked historical fiction. He told me that I should check out Agnes Sligh Turnbull, "a local author," as he put it.
Turnbull graduated from Indiana University of Pennsylvania (IUP). My sister, herself an IUP graduate, told me that IUP used to have a Turnbull Hall. "But," my sister said, "they tore it down a few years ago. The site is now a parking lot."
Turnbull passed away in the early 1980's. Turnbull is buried in New Alexandria.
I, personally, visit Schenley Park and Schenley Plaza in Pittsburgh several times each summer.
I purchased The King's Orchard and The Day Must Dawn used on Amazon since both are out of print.