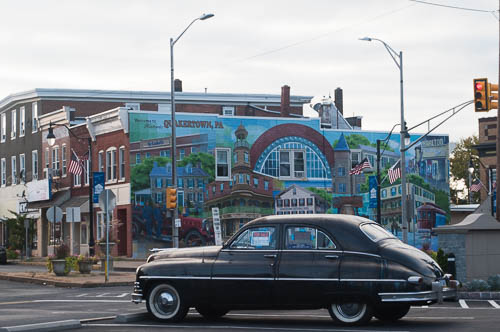 Jonathan and I returned to Pennsylvania at the end of July. Then, in a three-week span, we witnessed the baptism of two brand-new nephews, on opposite sides of this state. (One baby belongs to Jonathan's sister, and the other baby belongs to my sister.)
I joked to Jonathan that August was the month of turnpike baptisms.
(FYI if you're not familiar with our family or with Pennsylvania: Jonathan and I live in a suburb of Pittsburgh, in Western PA. The first baptism that we attended was also in Western PA, and thus on the western end of the Pennsylvania Turnpike. The second baptism that we attended was in Eastern PA, and thus on the eastern end of the turnpike.)
For this second baptism, we stayed in Quakertown.
The temperatures during each day of our trip hit the 90's. We spent our "free" time before and after the baptism enjoying the hotel pool and air conditioning.
Thus, we only explored and photographed one thing: The Quakertown Train Station.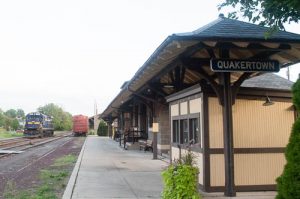 I linked the train station's official website above so that you don't have to witness me poorly regurgitate the website. To paraphrase the website, the station was built in 1902. At some point before 1989, the building stopped being used to service rail passengers. In 1989, a fire significantly damaged the building. Non-profit restoration efforts saved and repaired the building. The public can now rent the train station for private events.
The train station sits at an intersection. When we pulled into the train station parking lot, the first thing that I noticed was a classic car with a "for sale" sign at the edge of this parking lot. A mural promoting Quakertown landmarks covered the building on the other side of the intersection. The photo that I took of this car is the first photo in this blog post.
Then, I took the second photo of this blog post. Now, these are the only two photos of this blog post that I took.
Jonathan took this photo of the restored train station: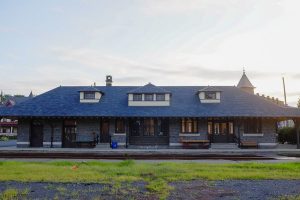 Now, Jonathan also took these photos of the non-restored freight house next door, as well as the surrounding tracks: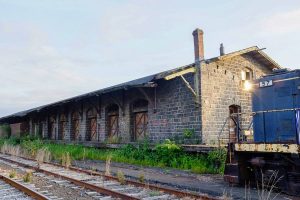 The freight station brought to my mind the Stephen King short story "Willa."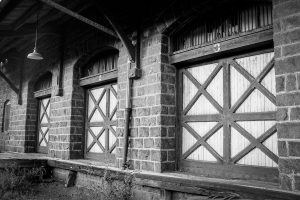 See also: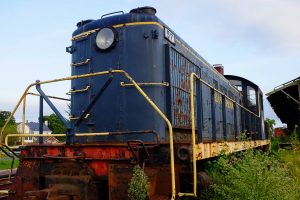 Here is a hand-operated jib crane for loading freight: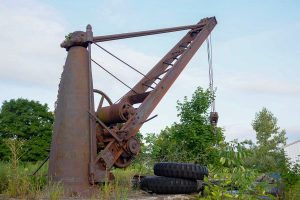 Here are the photos that Jonathan took of the building that housed the Quakertown Traction Company. "Traction" is another word for "trolley." This building sits across the tracks from the train station and the freight house: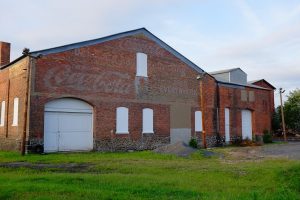 Here is the front facade for the Quakertown Traction Company: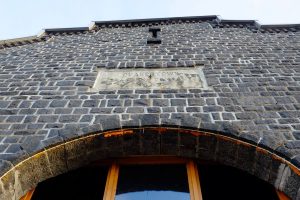 If you would like to see more of Jonathan's railroad photos, leave me a comment here or on Facebook.