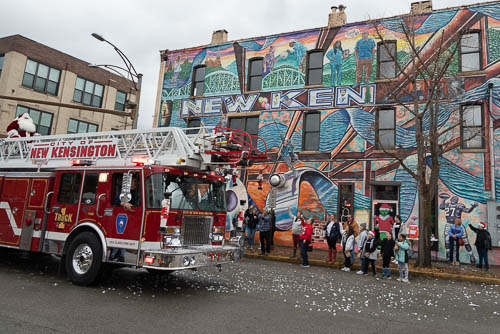 New Kensington's Christmas / Holiday Parade took place downtown today. (Here is last year's Santa Claus fire truck photo.)
Enjoy two new Santa Claus photos and a new Krampus photo.
Krampus appears in folklore from central Europe. Krampus is half-goat and half-demon. The German word "krampen" means "claw."
Per Britannica.com, Krampus predated the spread of Christianity to Europe. He belonged to Pagan tradition. He was the son of the Norse god of the underworld.
Later, European Christians established December 6 as the Feast of St. Nicholas.
The folklore evolved to explain that St. Nicholas and Krampus both visited families on December 5, the Eve of St. Nicholas. St. Nick brought treats for obedient children. Krampus terrified naughty children. Some refer to December 5 as Krampusnacht, the Night of Krampus.
Here in Western Pennsylvania, Krampus enthusiasts gather in Pittsburgh on December 5 to commemorate Krampusnacht.
The Krampus in this photo belongs to the New Kensington Volunteer Fire Department.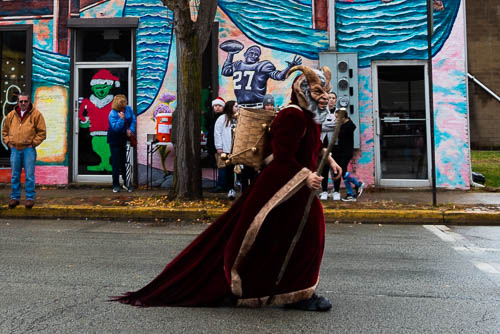 Many thanks to the New Kensington Volunteer Fire Department and all of the parade contributors!