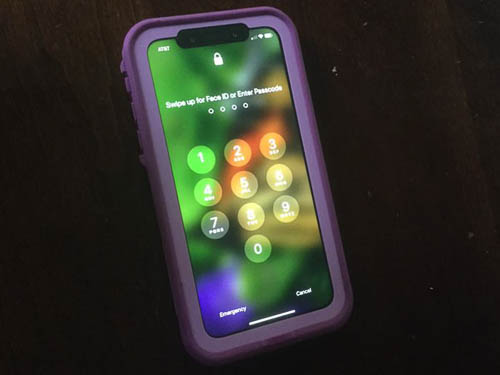 I promise you that I actually blogged today about a woman writer and history. However, if you wanted to read straight history right now, you could just go to Wikipedia or something. So today, I took a page from Sarah Vowell's playbook and wrote about myself for a few paragraphs before I got to my actual topic.
I grew up without internet access as a country girl in Somerset County, PA. At some point, I got the idea that everyone from Fox Chapel (a Pittsburgh suburb) was rich and sophisticated. When I was in high school, I met this guy who actually lived in Fox Chapel. I thought that the guy was All That because he came from Fox Chapel. (Looking back, he was probably just trying to get by in teenage life, like me.) Anyway, one day he and I and a bunch of other people our age had a discussion about how to keep in touch. The Fox Chapel Guy said something to the effect of, "And of course, there's always email." Well, I had never before heard of email. However, I didn't want to look like a bumpkin. So, I didn't say, "What's email?"
In the years since high school, I changed from the girl who had never heard of email to the woman who felt betrayed whenever Technology did not behave the exact way that she expected Technology to behave.
Case in point: my mother-in-law passed away in 2016, and then my own mother passed away in 2018. Both losses devastated me. I announced both deaths on Social Media shortly after they each happened. I felt betrayed by Social Media when I decided that the Social Media reaction to my mother's death was not as strong as the Social Media reaction to my mother-in-law's death.
Here's another example of how Technology let me down: I don't use Twitter extremely often. However, I thought that I was brilliant because I curated my Twitter feed to follow the PA Turnpike, the National Weather Service, the Pittsburgh Port Authority (since I take public transit to Pittsburgh for work), the local emergency management office, etc. (Also, whenever we travelled through Ohio, I followed the Ohio Turnpike's Twitter feed that day.) However, on the day that we had a major flash flooding event and I depended on Twitter to plan my trip home, Twitter broke.
(Technology doesn't always betray me. I'm shy, so I hated it whenever I showed up for a social event and I didn't see anybody that I knew extremely well. I used to sit alone and feel like a loser. Now that I own a smartphone, I can sit alone, play on my smartphone, and not feel like a loser.)
When I read about history now, especially history from the Industrial Revolution, I pay a little bit of attention to the ways that Technology changed the story. Especially communication-related Technology.
I read part of "The Personal Memoirs of Julia Dent Grant (Mrs. Ulysses S. Grant)." Julia Dent Grant (JDG) was born in 1826. In 1844, Samuel Morse sent the United State's first telegram over a wire from Washington to Baltimore. (Congress partially funded this.) In 1845, JDG's father, Frederick Dent, travelled from their home in St. Louis to Washington for business. He sent a telegraph to Baltimore. JDG wrote that her father received an answer within an hour and that "it savored of magic." The event was such a big deal that Frederick Dent brought the telegraph repeater tape back home to St. Louis to show the family.
Now I'm going to skip ahead in the memoirs to 1851. At this point in the memoirs, JDG is married to Ulysses S. Grant and they have an infant son. Julia visited family in St. Louis while her husband was stationed at Sackets Harbor, near Watertown, in New York State. JDG planned to telegraph her husband from St. Louis, and then travel with her nurse to Detroit. Then, she would release her nurse and meet her husband in Detroit. Finally, she would travel with her husband from Detroit to Sackets Harbor. I am under the impression that the trip from St. Louis to Detroit to Watertown was all by train.
Well, JDG telegraphed her husband in St. Louis per the plan. She left St. Louis and travelled with her nurse to Detroit. She dismissed her nurse and waited for her husband in Detroit. Her husband never showed up. JDG eventually travelled alone with her baby to Buffalo, hoping to meet her husband there. Her husband wasn't in Buffalo, so she continued on the train to Watertown. From Watertown, she had to hire a carriage (the Uber of the 1800's), and travel to Madison Barracks, the military installation at Sackets Harbor. The entrance to Madison Barracks was closed, so she had to yell to get a sentry's attention.
The telegram that JDG sent to her husband from St. Louis arrived at Sackets Harbor IN THE NEXT DAY'S MAIL.
That's right – at some point in the journey, the telegram failed to perform its basic function as a telegram. The telegram became snail mail.
After JDG's husband was promoted during the Civil War, he travelled with his very own personal telegraph operator. (In fact, the Grants learned about President Lincoln's assassination through a personal telegraph received by the personal telegraph operator.)
By the end of the Civl War, the Grants had come a long way since their days of "snail-mail telegrams."
Other people have actually written entire books about how telegraphs and semaphores affected the Civl War.
Here's one of my favorite parts of JDG's memoirs: At one point during the war, JDG asked her father, Frederick Grant, why the country didn't "make a new Constitution since this is such an enigma – one to suit the times, you know. It is so different now. We have steamers, railroads, telegraphs, etc."
I just find this so fascinating because JDG witnessed her country's tremendous changes that resulted from Technology. She wondered how all of these Technology changes affected her country.
I, personally, spend a lot of time wondering about how Communication Technology in general – the telegraph, the internet, whatever – changed our national culture and also changed each of us as people.
Do you wonder about this?