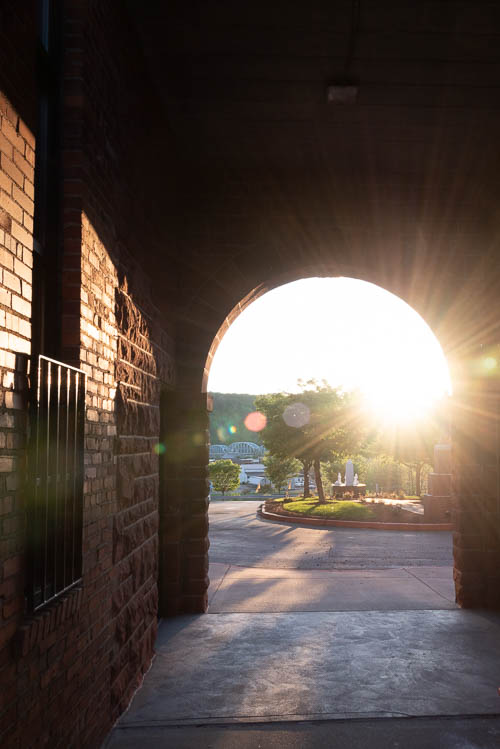 Eight days ago (so, on April 29), Jonathan and I celebrated our fifteenth wedding anniversary. We were married at Mount Saint Peter in New Kensington. Jonathan's late mother, Fran, worked at the parish at that time. So, I have a special place in my heart for Mount Saint Peter.
I look for opportunities to develop my skill at sunset photography. So, I took my camera to Mount Saint Peter for this evening's sunset. This almost didn't happen because clouds frequently covered the sun this afternoon! In fact, clouds covered the sun WHILE I waited at Mount Saint Peter for the sun to set.
The clouds moved just in time for me to witness the sunset.
Now, you will see a bridge in the background of the first photo that I posted. This bridge crosses the Allegheny River in downtown New Kensington. The bridge sits in the river valley. Much of New Kensington sits in this same valley. However, Mount Saint Peter sits on a hill overlooking downtown New Ken.
I mention all of this because I like to think of the Allegheny River as "my river." The Allegheny River is obviously NOT merely "my river." I was actually born directly across the Susquehanna River from Harrisburg. I grew up near the Susquehanna and in the Allegheny Mountains. However, ever since I was a child and I visited my grandparents in Pittsburgh, I felt as if I belonged with the Allegheny River. Perhaps I lived along the Allegheny in another life? Perhaps I was always destined to return to the Allegheny?