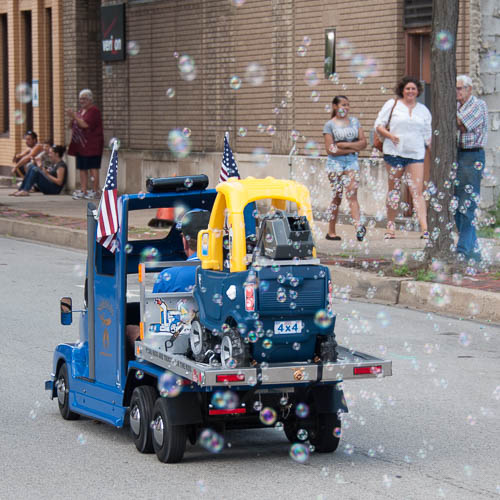 If you're not familiar with the the folk song 30,000 Pounds of Bananas by Harry Chapin, then go listen to it before you read the rest of this post. Be sure to listen to Chapin's live recording on his 1976 album, Greatest Stories Live.
Chapin based 30,000 Pounds on a real tractor-trailer accident in 1965 outside of Scranton, Pennsylvania. Just as the song claims, the tractor-trailer actually did carry a load of bananas when it wrecked. The wreck actually did kill the truck driver, a real person, Eugene Sesky. Even worse, Chapin himself died in 1981 on the Long Island Expressway. A (supermarket-owned) tractor-trailer collided with the car that he drove. So there you have it: Harry Chapin wrote a song about a fatal truck accident in Pennsylvania, and then he died in a truck accident in New York. (Chapin died on his way to a concert. Did he plan to sing 30,000 Pounds of Bananas that night?)
So now that we are clear about all of that:
The live version of 30,000 Pounds helped me through this week. I listened to it – well, more than once. You see, my Aunt Sue is a Harry Chapin fan. She drove us nieces on road trips through various parts of Pennsylvania. She played her well-loved Harry Chapin cassette when she drove. So when I hear 30,000 Pounds, I think about traveling down the snow-covered Pennsylvania Turnpike in my aunt's car.
In honor of my aunt's road trips, here are 7 reasons why I argue that 30,000 Pounds of Bananas is the most Pennsylvanian song ever:
1.) mention of Scranton, Pennsylvania (the future home of Dunder Mifflin, the fictional company in the television show The Office)
2.) reference to a "coal-scarred city"
3.) reference to children playing in slag piles
4.) reference to a curving road on a hill that leads into town
4.) reference to a road sign at the top of a hill that says "shift to low gear"
5.) reference to a "two mile drop"
7.) reference to an old man on a bus who likes to talk
Which song do you consider the "most Pennsylvanian song ever?"