Updated: Here are the photos that I took at yesterday's mural dedication.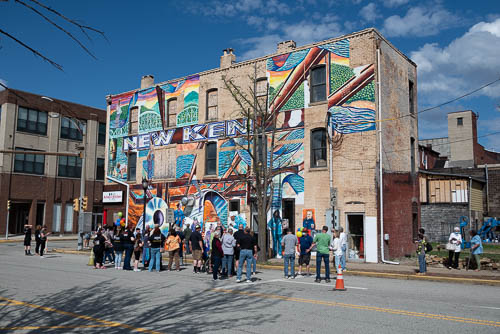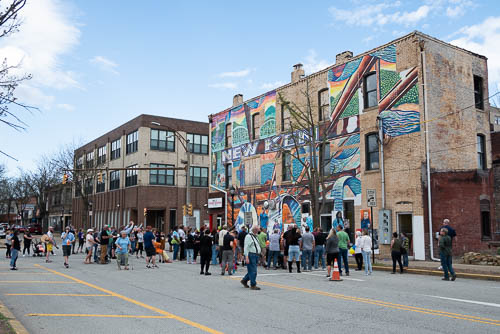 Here is my blog post from last week: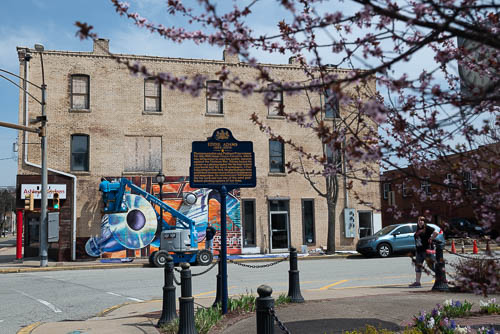 "Make no little plans; they have no magic to stir men`s blood and probably themselves will not be realized. Make big plans; aim high in hope and work, remembering that a noble, logical diagram once recorded will never die, but long after we are gone will be a living thing, asserting itself with ever- growing insistency. Remember that our sons and grandsons are going to do things that would stagger us. Let your watchword be order and your beacon beauty."
This quote from the architect Daniel Burnham produces a lot of Google results. However, I learned about this from Adam Selzer's Mysterious Chicago livestreams. Selzer taught me that Burnham spoke these words at an urban planning conference in London in October 1910.
So, today when my husband came back from his lunchtime walk around Parnassus and downtown New Kensington, he told me something.
He said, "Hey, they're putting up that mural downtown right now."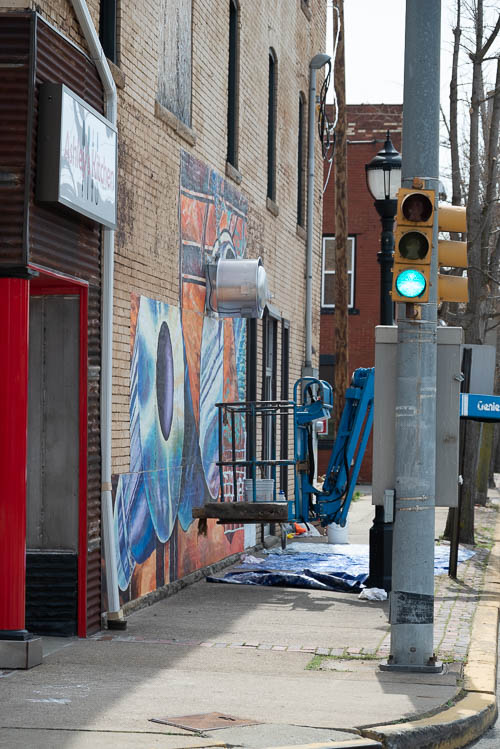 We've known for awhile now that community leaders planned for a mural in downtown New Kensington. In fact, here is the story from the local media that told Jonathan and I almost everything that we knew about the mural.
You will be able to see this mural as you finish crossing the bridge that locals call "The New Kensington Bridge" (technically the C.L. Schmitt Bridge) over the Allegheny River, into downtown New Kensington.
It's being added to the side of a building right next to the scene of a devastating multi-building fire that happened a few years ago. In fact, my husband worked at the scene of this fire as a volunteer firefighter. In my opinion, the fire seemed to be pretty heartbreaking for so many people. So, I'm happy to see something pretty created here.
I'm so happy that I headed downtown and took photos of the mural-in-progress.
Every single one of you who comes here to look at my photos is fantastic and I love you all. For those of you who dream bigger than I do, "God Bless You!"