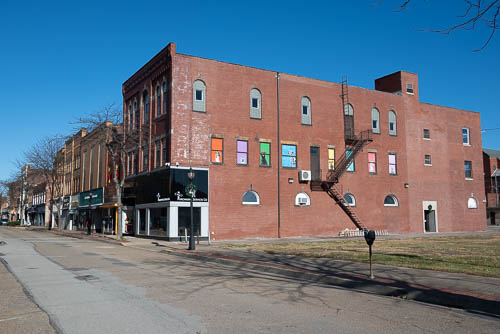 First off, thanks to everyone who sent me condolences on the death of my grandmother (my late mom's mom) last month. I greatly appreciate the cards and emails.
Grandma reminded me a little bit of Betty White. Grandma was 90 years old and Betty White was 99. To be honest, it kinda hurt when, right after Grandma passed away, I saw Betty White appear in a television commercial. Then, a few weeks after Grandma passed away, Betty White also passed away. I also lost one of my favorite uncles in 2021 – my dad's brother. My family greatly appreciates everyone who reached out to us.
Here's another "mural" photo for you. I don't know who did this one. My Google skills fail me today. So, if anyone knows who painted these dogs in these windows, please reach out to me. I would love to credit the artist.