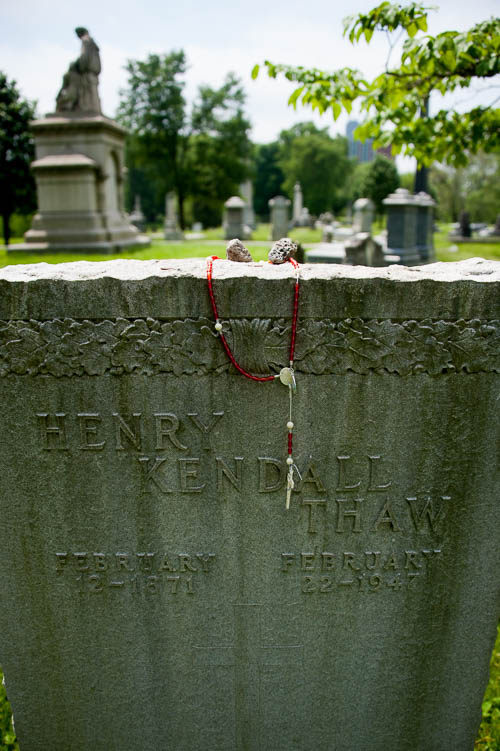 A few months ago, I blogged about the time that Harry K. Thaw shot Stanford White over White's relationship with Thaw's wife, Evelyn Nesbit. (Thaw was from Pittsburgh, and Nesbit was born in Tarentum, PA, although the two of them met in New York City.)
I visited Thaw's grave in Allegheny Cemetery, Pittsburgh.
I didn't put the rosary on this grave. I don't know who put the rosary on the headstone.
Here is the marker for the Thaw family plot: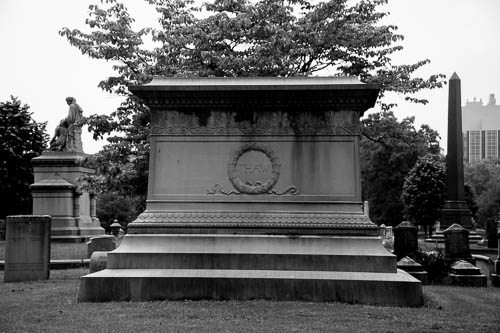 If you want to hear a podcast or two about Evelyn Nesbit, "The Girl in the Red Velvet Swing," and Thaw's murder of White, check out these podcast episodes:
1.) Criminal (hosted by Phoebe Judge), covered this in episode 91, The "It" Girl.
2.) Then, an episode of the podcast My Favorite Murder talked about this in episode 136 and heavily "cited" Criminal. (In my opinion, the bulk of the My Favorite Murder host's "research" consisted of her listening to the Criminal episode! This is merely my personal opinion, though.)